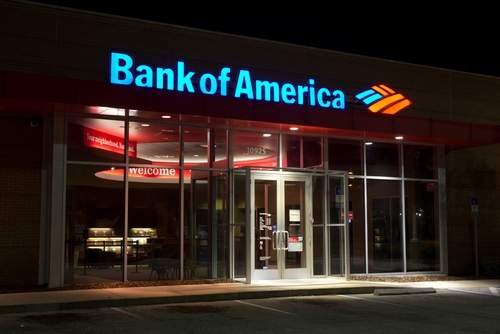 Bank of America (BofA) is to roll out at least five new express banking centres by the end of the year.
The first of the new centres was opened 26 August in Manhattan, and BofA has now announced that five more trial centres will be set up in Boston, Charlotte and the New York City area by the end of 2013.
Katy Knox, retail banking and distribution executive at Bank of America, said: "We are working to make the customer experience with Bank of America reflect how people live their lives every day.
"With the addition of express centres, our retail business offers customers more flexibility and convenience. Today, our franchise combines our advanced ATM technology, online and mobile banking, and banking centres with the personal assistance from our associates and specialists to enable customers to bank how and when they want."
The express centres will have more flexible opening hours than regular branches and will incorporate technology that can help customers make common transactions, although there will also be on-site staff.
The new centres will also be equipped with teller assist ATMs. Customers using these ATMs can press a button to speak live to a BofA teller if they need to ask for assistance. Both English and Spanish speaking tellers are available.
Rob Aulebach, retail distribution planning and execution executive, said: "Consumers empowered by online and mobile technology have been a driving force behind dramatic changes in banking, but they still value the personal attention when they walk into our banking centres.
"Bank of America is paying close attention to the direction customers provide us, and we are committed to simplifying their banking experience with easy-to-use tools, technologies, products and services that can guide and inform their financial decisions."
Related articles
Bank of America reaches million mark for business mobile users
Bank of America unveils video teller ATMs
Bank of America to sell nine of its branches to First Financial Bank