The future of the banking industry will be shaped by a range of disruptive themes, with cybersecurity being one of the themes that will have a significant impact on banking companies. A detailed analysis of the theme, insights into the leading companies, and their thematic and valuation scorecards are included in GlobalData's thematic research report,Cybersecurity in Banking – Thematic Research. Buy the report here.
Cybersecurity in banking has become more important than ever as the rapid evolution of digital banking has resulted in customers finding it more convenient to manage their finances through online channels, exposing banks and financial institutions to increased levels of cyber threats. The impact of cyberattacks on financial institutions can be catastrophic, so innovation will be needed to counter the continuously evolving cyberthreat landscape in the retail banking sector, which includes both channel shifts driven by the pandemic and fallout from the Ukraine-Russia conflict. To fend off cybercriminals, banking and payment providers are looking to utilise newer and more advanced security infrastructure and services. Banking incumbents and fintech disruptors must maintain a robust cybersecurity strategy.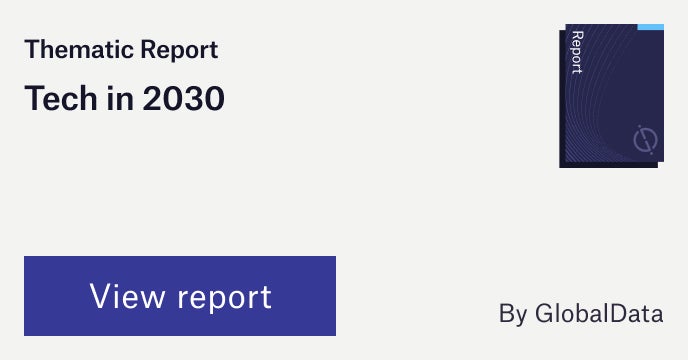 Banks are unleashing the power of digital technologies to predict and prevent cyberattacks before they happen. Cybersecurity technologies will help banks shore up their reputation as trusted and secure providers as they digitise amid increased openness. According to GlobalData estimates, the global cybersecurity industry in the retail banking sector will grow at a compound annual growth rate (CAGR) of 8.1% between 2020 and 2025.
However, not all companies are equal when it comes to their capabilities and investments in the key themes that matter most to their industry. Understanding how companies are positioned and ranked in the most important themes can be a key leading indicator of their future earnings potential and relative competitive position.
According to GlobalData's thematic research report, Cybersecurity in Banking, leading cybersecurity adopters in banking include: HSBC, CaixaBank, Goldman Sachs, Santander, DBS Bank and Deutsche Bank.
Insight from a top ranked company
HSBC
HSBC has recently made significant investments to improve resilience and cybersecurity capabilities, thus enhancing its ability to detect, deter, and prevent cybercrimes. One of the tools developed uses data to look for unusual ties between its customers and companies to avoid further compliance failures.
Using biometrics technology, HSBC has streamlined the login process through Apple's Touch ID and HSBC Voice ID across its 18 markets, enhancing security. In 2017, HSBC Ventures invested $40m in Menlo Security—a cybersecurity company that helps businesses detect and respond to threats—to add Menlo's capabilities and safeguard its own business from cyber threats. In 2021, it was announced that HSBC had selected Mailock, Beyond Encryption's email security system, to assist HSBC in building enhanced digital relationships with their customers.
To further understand the key themes and technologies disrupting the banking industry, access GlobalData's latest thematic research report on Cybersecurity in Banking.
DBS
Ant Group
Westpac
ING Groep
Nordea
Apple
KEB Hana Bank
ICBC
RBC
Commonwealth Bank of Australia
Swedbank
UOB
US Bancorp
BNP Paribas
Sberbank
PNC
Bank of Montreal
NAB
State Bank of India
JPMorgan Chase
TD Bank
Capital One
Axis Bank
ABN AMRO
Tencent
Citigroup
KBC
Societe Generale
Monzo
Wells Fargo
Premium Insights
From
The gold standard of business intelligence.
Blending expert knowledge with cutting-edge technology, GlobalData's unrivalled proprietary data will enable you to decode what's happening in your market. You can make better informed decisions and gain a future-proof advantage over your competitors.
Frequently asked questions
1. Why are Banks investing in cybersecurity?

Banks are investing in cybersecurity to protect sensitive customer data and prevent cybercrimes. With an increased number of users accessing their accounts remotely, online, or via apps, the need for cybersecurity protection is more pressing than ever. A major part of a bank's reputation rests on its ability to prevent and counter cybercrimes.

2. How do cyberattacks impact the Banking industry?

Cyberattacks can have catastrophic impacts on the banking industry, including loss of sensitive customer data, financial loss, and damage to reputation. Banks hold some of the most important data, including direct access to life savings, and must ensure they adopt a solid cybersecurity strategy to protect this sensitive data.

3. Which Banks are leaders in cybersecurity adoption?

HSBC, CaixaBank, Goldman Sachs, Santander, DBS Bank, and Deutsche Bank are some of the leading cybersecurity adopters in the banking industry.

4. Who are the leading vendors of cybersecurity to the Banking industry?

Leading cybersecurity vendors to the banking industry include IBM, Check Point, FiVerity, Checkmarx, Armis, Thales, Idemia, iSignthis, One Identity, CyberArk, Trustwave, and Wipro.

5. How does increased investment in cybersecurity benefit Banks?

Increased investment in cybersecurity benefits banks by engendering trust with their consumers, knowing their money is safe. By adopting a well-thought-out cybersecurity strategy, banks can prevent and counter cybercrimes, protect sensitive customer data, and prevent financial loss.

6. What are the challenges with adoption of cybersecurity in Banking?

The challenges with adoption of cybersecurity in banking include legacy tech vulnerability, heightened fraud and cybersecurity risks.

7. What is the projected market size of cybersecurity in Banking?

According to GlobalData estimates, global cybersecurity revenues in the retail banking sector will grow at a compound annual growth rate (CAGR) of 8.1% between 2020 and 2025.

8. Who are the leading specialist cybersecurity vendors in Banking?

Leading specialist cybersecurity vendors in banking include Armis, CyberArk, FiVerity, Idemia, One Identity, Thales, Trustwave, and Wipro.

9. What are the components of the cybersecurity value chain?

The cybersecurity value chain for banking is broken down into tech vendors within cybersecurity, tech vendors specializing in banking, and the industry's leading adopters of cybersecurity. The components of the cybersecurity value chain include hardware, software, and services such as unified threat management, vulnerability management, application security, managed security services, risk and compliance services, and post-breach response services.