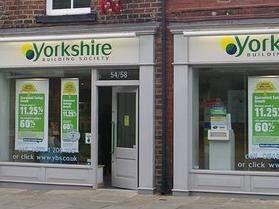 The UK's Yorkshire Building Society (YBS) and HP Enterprise Services UK have teamed up to deliver a cloud-based shared services alliance.
Using Virtual Private Cloud, HP's existing platform, the new shared services alliance will provide banks and building societies with access to a data center, service management, application development and client support.
David Henderson, chief information officer at YBS, said: "The flexibility to meet ever-changing market needs and customer expectations presents major challenges for any organization, but especially financial institutions.
"Although the Yorkshire is already a successful provider of IT services through our Yorkshire Key Services subsidiary, this cloud-based Shared Services Alliance will offer a new way of working for the U.K. financial services market by moving away from a capital model to a service model, reducing costs and time to market."
HP will deliver services including complete mortgages and savings solution, regulatory reporting, business intelligence and business process outsourcing.
Jeremy Suddards, vice president of financial services at HP UK and Ireland, said: "Becoming more customer-centric whilst driving down operating costs is no longer a choice for retail financial services institutions — it's essential to survival.
"The key to success is to leverage the latest technology — like HP Enterprise Cloud Services — that delivers real value and the ability to adapt rapidly to change."
Related articles
Citi sells Egg to Yorkshire Building Society