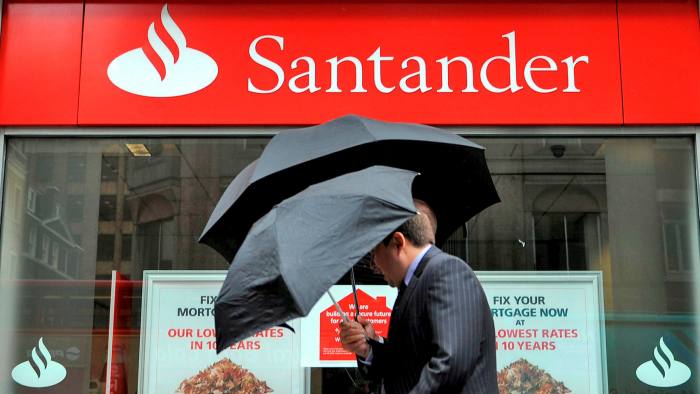 Santander is closing a further 111 UK branches, reducing its branch network from 563 to 452.
This takes total UK branch closures to 838 in the past two years.
Once the Santander branch closures take effect in August, UK brank branches will total 6,642. In the first quarter of 2019 the corresponding figure was 7,480. By way of comparison, the total UK branch network just prior to the last financial crisis of 2007/2008 was 11,365 outlets. And looking back even further, total UK bank branches totalled 21,100 when the first issue of RBI was published in May 1981.
The Santander branch network, comprising branches of the former Abbey National, Alliance & Leicester and Bradford & Bingley peaked at over 1,200 units in about 2010.
Two years ago, Santander operated 766 outlets. Its latest closures mean that it will have reduced its network by 40% or 314 units in just two years.
Santander says that branch transactions fell by 33% over the two years before the pandemic and declined by a further 50% in 2020. Mobile and online transactions have meanwhile been growing by 20% each year, with almost two thirds of overall transactions now digital.
The majority of the closing branches are less than three miles from another Santander branch, and the furthest distance is five miles. All are within half a mile of at least two free-to-use ATMs and one mile of the nearest Post Office.
Lloyds retains largest network, Barclays largest by brand
By brand, Barclays retains the largest UK branch network, with 859, a reduction of just 37 in the past two years.
But by banking group, Lloyds continues to operate largest network. Lloyds Banking Group runs 1,618 branches in total across its Lloyds, Halifax and Bank of Scotland brands. This is down from 1,700 branches in the first quarter of 2019.
By contrast, TSB is aggressively shrinking its network. By the fourth quarter of this year, TSB will operate 290 branches, down from 551 two years ago.
In 1981, TSB operated just over 1,600 branches.
TSB says that the move to digital banking has fuelled its extensive closure programme. And prior to Covid-19, TSB said that more than 90% of the transactions it processed were already through digital or automated channels – the pandemic has only cemented this.