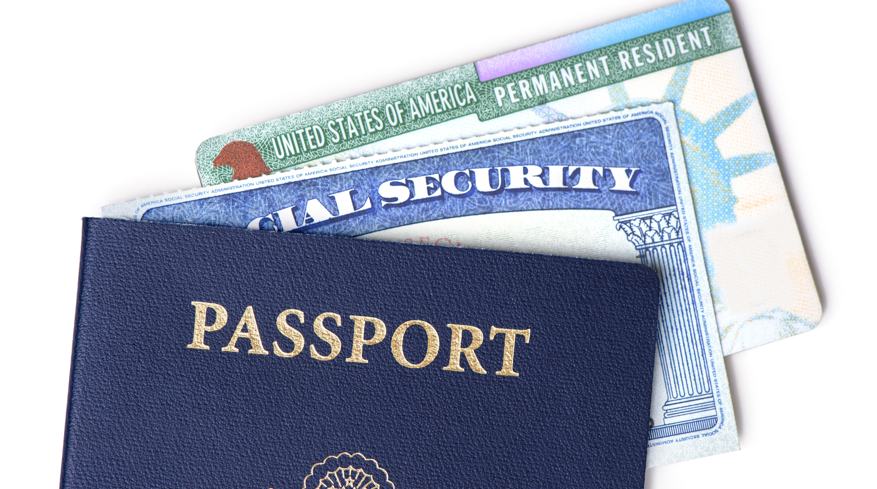 The deal
LemFi, a fintech platform designed to transform financial services for immigrants, has raised $33m in a Series A round.
In 2020, LemFi founders Ridwan Olalere and Rian Cochran joined forces to build a platform to empower immigrants. Olalere and Cochran first met while building Opay, one of Africa's most successful fintech platforms. Olalere, LemFi's CEO, drew from his own experience as an immigrant. "Having lived on three continents and leading a multicultural team, our mission is deeply personal. That is, creating a world where financial services are universally accessible. We've already made life easier for over half a million people, but we're only just getting started."
Why it matters
While there are exceptions, immigrants as a segment of the market have traditionally been poorly served in mature banking markets by incumbent banks. LemFi has identified a clear gap in the market. Within minutes of residency, a user can onboard with LemFi and use its multi-currency offering to send, receive, hold, convert and save in the currencies of both their country of origin and country of residence. In addition, LemFi also offers instant international transfers at the best exchange rates with zero fees on transfers or account maintenance.
The immigrant segment of the market has been addressed by a few notable fintechs. Nova Credit was built for immigrants by immigrants. Every year, millions of creditworthy individuals immigrate to the UK. Upon arrival, newcomers leave years of credit history behind them in their home country. As a result, newcomers struggle to access fairly priced credit-based products like credit cards, car finance or mobile phone plans.
Nova Credit launched in Europe last year to help immigrants use their international credit history to access credit cards, auto loans and rental properties. In January this year, it secured approval from the Financial Conduct Authority to offer credit references in the UK.
And then there is Zolve. The Indian-based start-up offers services such as a FDIC-insured US bank account, credit card, and debit card to US-bound immigrants.
In direct contrast to the majority of markets in Western Europe, the major Canadian banks have well established and comprehensive products and services place to target for immigrants. Indeed, immigrants are not simply well catered for by the Canada's major banks-they are actively courted as a key marketing priority for market share gains. At RBC for example, the attitude is that immigrants represent "the lifeblood of our country's economy."
For example, to maximise outreach efforts, RBC has created a website called Arrive, which provides free tools and features subject matter experts from housing to healthcare, schools to transportation.
In 2020, LemFi launched in Canada to enable easy and low-cost remittance payments to Nigeria, Ghana, and Kenya. By 2021, the company expanded to the UK. In parallel, it broadened its reach by enabling 10 new African remittance corridors.
In a strategic consideration, LemFi acquired UK-based Rightcard Payment Services in late 2021. Through the acquisition, LemFi obtained an Electronic Money Institution (EMI) license from the UK's Financial Conduct Authority. This provides customers with more services, such as higher transaction limits, e-money accounts, and more.
The detail
2023 has similarly been a pivotal year for LemFi. Its new subsidiary Rightcard Payment Services has secured an International Money Transfer Operator (IMTO) license from the Central Bank of Nigeria. The IMTO license enables LemFi to offer its services in partnership with Nigerian banks. This empowers users by eliminating the need for intermediaries.
LemFi remains committed to offering accessible and transparent financial services to migrant communities across the globe. With this funding, the firm will seek to expand its product offering to the US, Europe, the Middle East, and Asia.
"LemFi has been very deliberate and strategic in acquiring licenses and building a robust network of financial institution partners to facilitate cross-border payments for immigrants," said Matthew Miller, Principal at Left Lane Capital, who joined LemFi's Board of Directors as part of the transaction. "We're excited to support LemFi as it expands its product offering to serve more immigrant communities globally."
Our signals coverage is powered by GlobalData's Thematic Engine, which tags millions of data items across six alternative datasets — patents, jobs, deals, company filings, social media mentions and news — to themes, sectors and companies. These signals enhance our predictive capabilities, helping us to identify the most disruptive threats across each of the sectors we cover and the companies best placed to succeed.