Jacqui Allard is emphatic when describing the role immigrants play in building a more prosperous Canada. "They are the lifeblood of our country's economy."
Plenty of proof points back-up the RBC executive's claim.
The country's population growth largely depends on newcomers. In recent years, international students have contributed billions of dollars to the Canadian economy and are seen as a vital solution to the country's labour shortage woes, especially in high skilled sectors. Newcomers also generate a significant stream of tax revenues needed to support the country's aging population and social programmes. By decade's end, there will be three workers for every retiree.
Ottawa welcomed a record number of 405,000 permanent residents in 2021, a pandemic year. Its ambition has only grown since, with a plan to accept a half-million immigrants annually by 2025. On a per population basis, Canada's target far exceeds those found in the UK, US and Australia. 
Yet the country's ambitious plan does not guarantee a seamless settlement experience. There can be language barriers, cultural adjustments along with the more immediate challenges to find a place to live and work according to Folake Okusanya, who left Nigeria for Canada and now works as a newcomer advisor for RBC in Edmonton, Alberta. 
There is also the matter of Canada's banking system. Many newcomers are unfamiliar with its basic financial concepts, nor have experience using products like credit cards.
"Helping those new to Canada understand what services and products make best sense for their situation is essential to a successful settlement," says Ms. Okusanya. In response, the bank has developed a suite of financial solutions and partner offerings designed for their specific needs. For instance, newcomers aren't required to have a credit history when applying for their first Canadian credit card, car loan or mortgage.
Importantly, Okusanya points out, advisers also look beyond their banking needs. They can introduce newcomers to agencies and local resources to help secure a job, find affordable housing or engage in community life.
RBC's dedicated website for newcomers: Arrive
To maximise outreach efforts, the bank also has created a website called Arrive, which provides free tools and features subject matter experts from housing to healthcare, schools to transportation. 
It's all part of the bank's larger focus to develop long-term relationships with newcomers says Jacqui Allard, who oversees personal financing products. RBC research underscores the importance of building ties with newcomers in their first year in Canada. That's when 69% receive a credit card, 52% begin investing and 20% buy a home.
The importance of forming ties with newcomers take on an even greater importance in a mature banking market like Canada, where the competition is intense to secure new revenue streams.

RBC/ICICI partnership set to grow customer numbers by 50,000 annually
RBI spoke to Allard after a recent announcement with ICICI Bank, which will see the Indian bank refer its newcomer clients to RBC, making it easier for them to open a bank account upon arriving in Canada. Over time, RBC's aim is to offer "longer term value" through its leading mortgage, investments and credit card businesses. Given that the number of Indians settling in Canada has tripled in last three years, and now represents the top source country for Canada, the collaboration marks a significant growth opportunity for the bank. Indeed, during an investor call in 2022, bank executives estimated the ICICI partnership would attract approximately 50,000 clients annually.
Allard says RBC will initially focus on India's international students, which represent about half of Canada's 460,000 international students. Moreover, the vast majority of people seeking permanent residency in Canada come from this cohort.
"Many international students are already allowed to work in Canada, have a strong command of one of our official languages, and possess in-demand skills. All these factors increase their likelihood of financial success," Allard tells RBI.
Individuals with working visas will also be a priority for the bank, along with permanent residents.
The RBC-ICICI collaboration is already off to a strong start, according to the RBC executive, who said ICICI had signed up over 20,000, clients in the first few months of the partnership.
Allard anticipates the bank's proposed acquisition of HSBC Canada – pending regulatory reviews – could grow its newcomer client base, as the Canadian bank finds new ways to tap into HSBC's global network. "We are very excited to add a number of new international banking capabilities to our already extensive offering, as we are committed to be the bank of choice for newcomers and internationally minded Canadians."
Canada- a destination of choice
More broadly, Allard points out that RBC advocates for pro-immigration policies in its home market. "Canada stands out as a destination of choice for people looking to create a better future for themselves, but we cannot be complacent. Many other countries also want to attract the best and brightest, including international students."
Last year, for instance, the bank published a set of recommendations that would "synthesise the country's international education and immigration strategy" to better support international students who want to pursue a career in Canada after graduation.
Allard says that ultimately the benefits to these kind of policy initiatives extend well beyond the bank. "If newcomers thrive, our country prospers."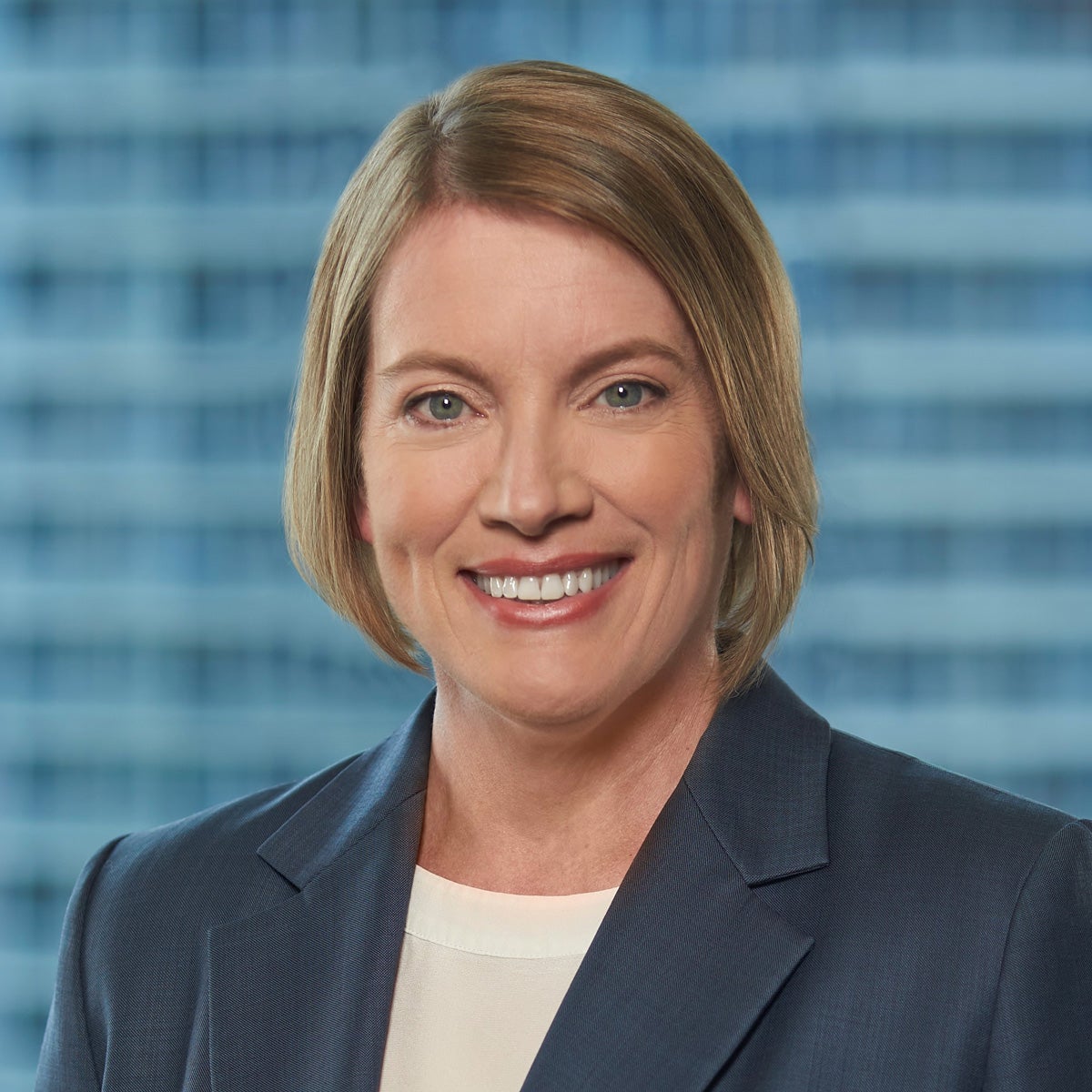 Jacqui Allard, Executive Vice President of Personal Financing Products within Personal &Commercial Banking at Royal Bank of Canada