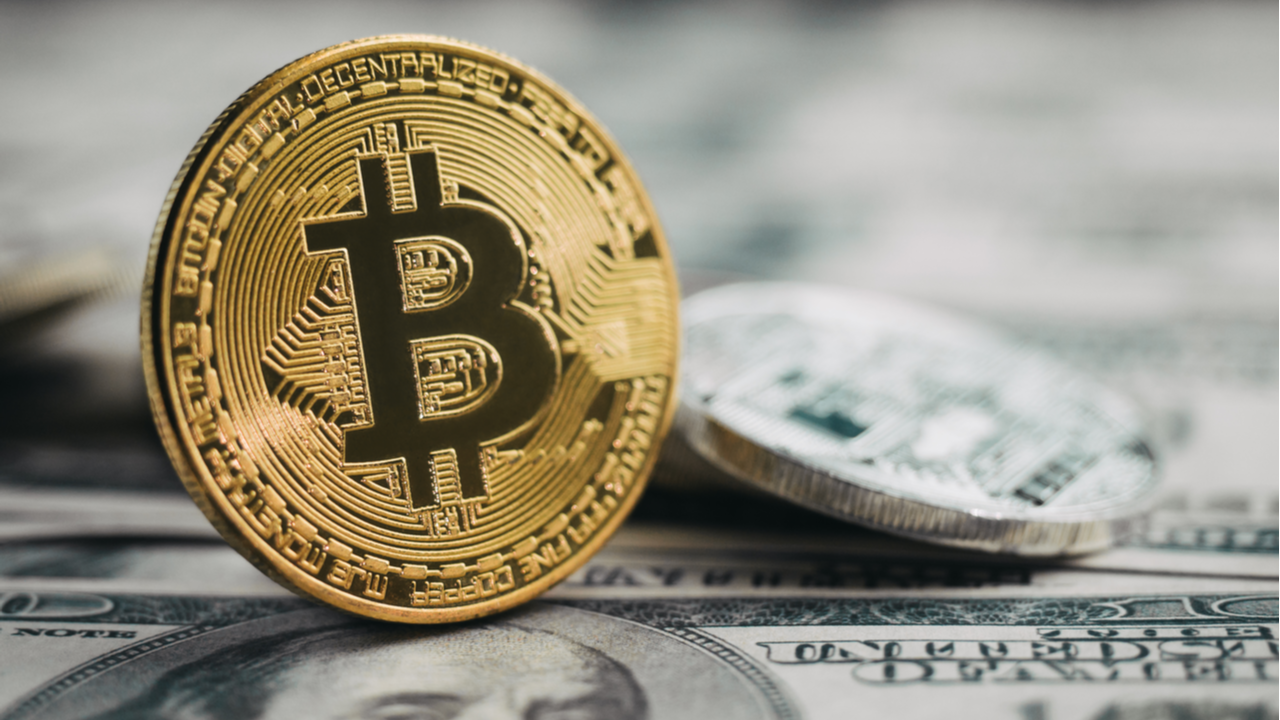 Retail Banker International lists five of the top tweets on fintech in Q1 2021 based on data from GlobalData's Influencer Platform.
The top tweets were chosen from influencers as tracked by GlobalData's Influencer Platform, which is based on a scientific process that works on pre-defined parameters. Influencers are selected after a deep analysis of the influencer's relevance, network strength, engagement, and leading discussions on new and emerging trends.
Top tweets on fintech in Q1 2021
1. Roger Ver's tweet on Bitcoin cash being faster and cheaper
Roger Ver, a Bitcoin evangelist and angel investor, shared an article on reasons behind the hype around Bitcoin Cash (BCH). He tweeted that if BCH was not a threat, then there would not be so many bots and fake accounts. According to the CEO of Bitcoin.com, a website providing Bitcoin and BCH services, BCH is a fast, secure, and global peer-to-peer electronic cash system that requires low processing fees.
BCH can enable over 100 transactions per second although the Bitcoin does not meet the immediate demand for instant payments, the article detailed. Bitcoin is also not feasible for micro-spending or casual transactions as it has a transaction fee floating between $5 and $50, while BCH has a transaction fee of under $0.01. In addition, the global transaction market for BCH is three trillion transactions per year, implying that even 1% of global transactions would translate into 82 million transactions per day for BCH.
If Bitcoin Cash wasn't a threat, then there wouldn't be so many bots, fake accounts, and brainwashed people jumping on every one of my tweets. Truth is that Bitcoin Cash has faster transactions, and much cheaper fees. https://t.co/K8GOsZM66j

— Roger Ver (@rogerkver) February 19, 2021
Username: Roger Ver
Twitter handle: @rogerkver
Retweets: 80
Likes: 462
2. Rajeev Mantri's tweet on why India should buy Bitcoin
Rajeev Mantri, founder and managing director of Navam Capital, an India-focused venture capital firm, shared an article on why India should purchase Bitcoin and why the Prime Minister of the country Narendra Modi should launch a digital rupee and back it with digital gold. India should introduce cryptocurrencies like Bitcoin and Ethereum to accelerate technology, protect its national security, attract international investments, prevent financial fraud, and strengthen its monetary policy, the article added.
Experts state that India should not ban, but buy Bitcoin, because it is a trillion-dollar industry involving digital currencies such as Ethereum that permit smart contracts that enable engineers to write programmes to conduct transactions. Crypto is also most likely to attract investments to India, apart from enabling the remote economy, the article highlighted. Experts believe that India should not only encourage entrepreneurs to build global companies but also global cryptoprotocols like Ethereum and build a digital rupee and stockchain.
Why India Should Buy Bitcoin https://t.co/2BjwSQXOvf "Prime Minister Modi should launch a digital rupee – and back it with digital gold"

Persuasive case for crypto in India by @balajis

— Rajeev Mantri (@RMantri) February 4, 2021
Username: Rajeev Mantri
Twitter handle: @RMantri
Retweets: 44
Likes: 196
3. Will Meade's tweet on Bitcoin being a better bet than gold
Will Meade, former hedge fund manager, shared an article on American investor and gold supporter Jeffrey Gundlach changing his stance on the metal and citing Bitcoin as a better trade. The gold advocate turned neutral on both over the past six months during the pandemic, citing Bitcoin as a stimulus asset.
Bitcoin has attracted many investors of late, including billionaire Elon Musk, and notable hedge barons Paul Tudor Jones and Alan Howard. Bitcoin prices have also increased fourfold over the past year and hit an all-time high crossing $52,000 in the third week of February 2021, the article noted.
Long-time gold bull Jeffrey Gundlach has changed his mind and now says Bitcoin is a better trade https://t.co/rz583a5DXW via @markets

— Will Meade (@realwillmeade) February 18, 2021
Username: Will Meade
Twitter handle: @realwillmeade
Retweets: 43
Likes: 165
4. Antonio Grasso's tweet on quantum computing use cases in banking and financial services
Antonio Grasso, founder and CEO of Digital Business Innovation Srl, a consulting firm, shared an article on how banking and financial services can leverage quantum computing for fraud detection, portfolio analysis, quantum-proofing of cybersecurity systems, optimisation, asset valuation, high frequency trading, and clustering.
The article detailed how big banking companies such as JP Morgan, Barclays, Goldman Sachs, RBS, and Allianz have already begun investing in the technology to enhance the processing efficiencies of computers. In addition, quantum computing is expected to be integrated with other emerging technologies such as blockchain and artificial intelligence (AI) to enhance customer experiences and cybersecurity after 2022, the article noted.
Potential use cases of Quantum Computing in Banking & Financial Services.

Link >>> https://t.co/l4F7O3SNTm @EverestGroup via @antgrasso #Finserv #QuantumComputing #Fintech #DigitalTransformation pic.twitter.com/dfTWcuKjWl

— Antonio Grasso (@antgrasso) January 8, 2021
Username: Antonio Grasso
Twitter handle: @antgrasso
Retweets: 71
Likes: 94
5. Xavier Gomez' tweet on AI leading to job losses in US banking industry
Xavier Gomez, a fintech thought leader and CEO of INVYO, a financial services company, shared a video on how AI is expected to cause 200,000 job cuts in the banking industry in the next ten years according to a Wells Fargo analysis. This is expected to be the biggest headcount reduction in the US banking industry ever.
Industry experts have stated that the industry has spent approximately $150bn a year on technology and has found that it lowers costs and improves efficiencies in operations. Job cuts will predominantly occur in key areas such as call centres, back-office operations, corporate office, and bank branches, while tech and sales related roles are expected to be less affected.
🏛️@WellsFargo states #ArtificialIntelligence will lead to a 200k job reduction in the US banking industry by @business #AI #fintech #ML@DeepLearn007 @SpirosMargaris @sallyeaves @business @davidmarcus @JimMarous @ShiCooks @Nicochan33 @Paula_Piccard @jblefevre60 @ipfconline1 pic.twitter.com/zBYFjZ6YXp

— Xavier Gomez (@Xbond49) March 6, 2021
Username: Xavier Gomez
Twitter handle: @Xbond49
Retweets: 47
Likes: 50