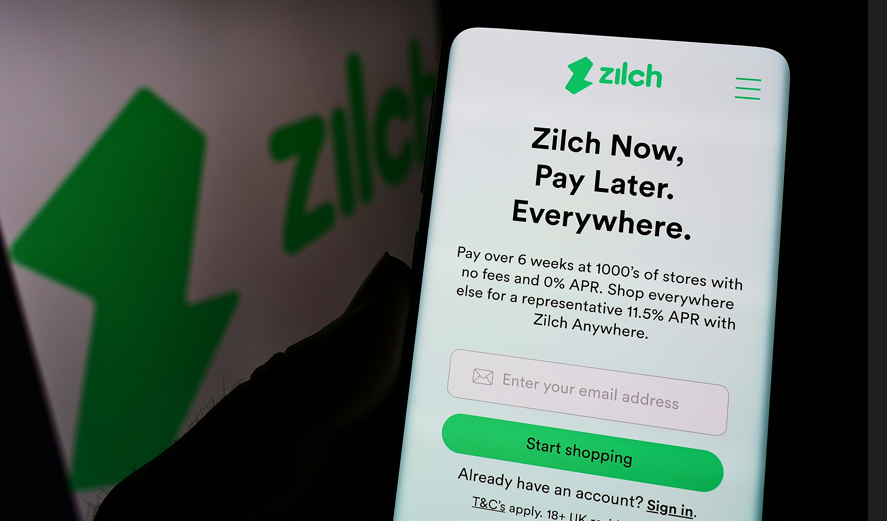 Zilch has opened the market for trading at the London Stock Exchange to mark its third birthday. The celebration coincides with a series of company announcements that Zilch says highlight the firm's growth and robust trading.
Zilch reports that it is Europe's fastest fintech to go from Series A to a $2bn valuation. In addition, it has passed the threshold of 3.5 million registered customers. That is the equivalent of over 3,000 people signing up to Zilch every day, for three years since its launch. By using its 'Pay Now' debit product and zero-interest 'Pay in 4 over 6 weeks' credit product, Zilch customers have now spent more than £1.5bn through the platform. According to Zilch, customers have benefitted from over £300m in rewards and savings on interest and late fees.
Zilch: 'on a clear course to profitability'
Zilch remains loss-making but says that it is on target to become profitable. Philip Belamant, CEO and co-founder, said: In just 36 months, almost 10% of the UK adult working population is now a registered customer. Many customers are using Zilch daily with our average customer using the product 100 times a year. Zilch has already driven over £1.5bn in commerce to retailers and put over £300m of savings and rewards back into the pockets of customers. And this is just the beginning.
"Whilst we remain acutely aware of the many challenges that lie ahead, I am very encouraged by the fact our margins are currently at their highest, credit losses at record lows and revenues the strongest we've ever seen. Exceptional growth in fundamental unit economics with substantial gross profit margins holds Zilch on a clear course to profitability and beyond. We are also currently on track to process more sales in the next 12 months than we have in Zilch's history to date."
Still a privately owned, fast-scaling business, Zilch is tackling one of the world's largest Total Addressable Markets (TAM), Specifically, around $50trn (up from circa $20trn in 2000) is being spent on bills, payments and ecommerce annually. In the next five years, this is expected to grow another $30trn.
Zilch opens ASPN to third parties
In June, Zilch announced it was rolling out its ad-subsidised-payments-network to third parties through open APIs.
BNPL loans have become an increasingly popular interest-free option for consumers. According to GlobalData's 2022 Financial Services Consumer Survey, 15% of UK respondents reported using BNPL services in the six months prior to July.
However, rising interest rates and borrowing costs have forced many BNPL providers to underwrite many loans after customers defaulted on their payments. As a result, leading industry names recorded losses – among them Klarna, which suffered $1bn in operating losses in FY2022.
The threat of regulation and BNPL woes elsewhere
The prospect of regulation continues to hover over the UK BNPL sector and in other markets, especially Australia, the sector is on its knees. Once boasting 12 listed BNPL fintechs, Zip and Sezzle are the main survivors but far from thriving. Minor strugglers Douugh and Fatfish are clinging on.
The once mighty Australian BNPL sector peaked briefly at a combined market cap of A$85bn. Today, the sector is now worth less than A$500m. Affirm exited Australia less than 18 months after entry and forgiven all loans.
Afterpay, now part of Block contributes only 7% of revenue. Meantime, it has closed in Spain, Italy and France. FuPay has gone bust and Humm has exited the UK and New Zealand. INKPAY collapsed into administration and IOUpay has gone under. Latitude Financial Services has exited the BNPL market. Laybuy has delisted, slashed headcount and continues to post significant losses. Openpay failed while Zebit exited the local market, to focus on the US. Sezzle shares trade at around 90% below their market peak. And earlier this month, the state of the sector was highlighted with shares in Splitit being suspended.