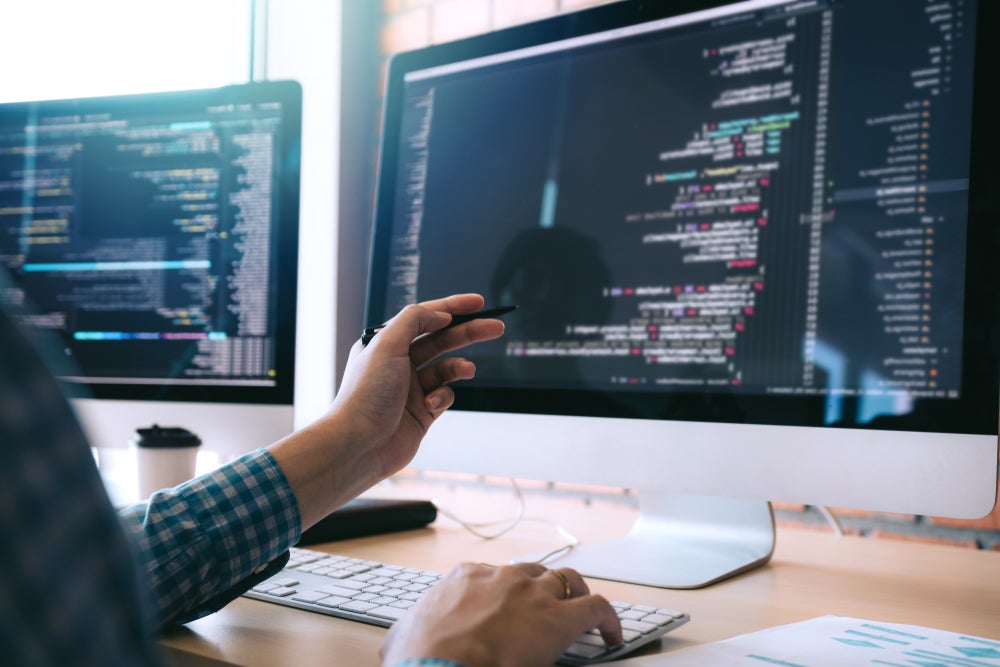 Software-related positions remain the most active area for bank sector recruitment. But according to data powered by GlobalData's Thematic Engine, hiring activity has dropped by half in the first half of 2023 compared to the same period last year.
Specifically, banks around the world posted 43,401 software-related jobs in the first half of 2023 compared with 89,016 such job postings in the first half of 2022.
It is a similar story as regards closed jobs with almost 80,000 software-related positions closed in H1 2022 compared with 48,000 jobs closed in the first half this year.
General and operations manager role jobs postings drop by 35% y-o-y to 35,259. In the retail banking sector, teller position job postings also drop, more modestly by 20% y-o-y to just over 21,000.
But customer service rep-roles job postings are down more sharply, by 32% y-o-y to just over 16,000.
On the other hand, marketing and sales manager job postings are holding up and even inch up slightly to 15,6000 in the first half.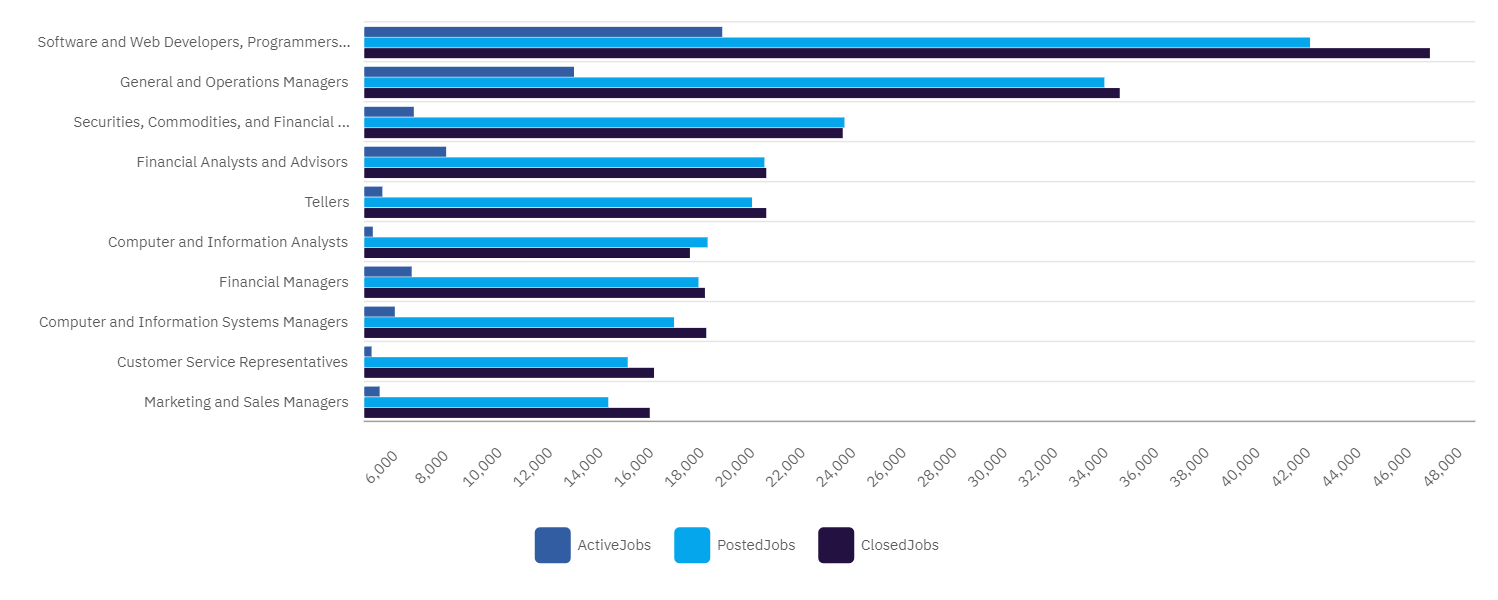 Other notable sharp reductions in hiring include financial analyst roles, down by 23% to almost 22,000 job postings.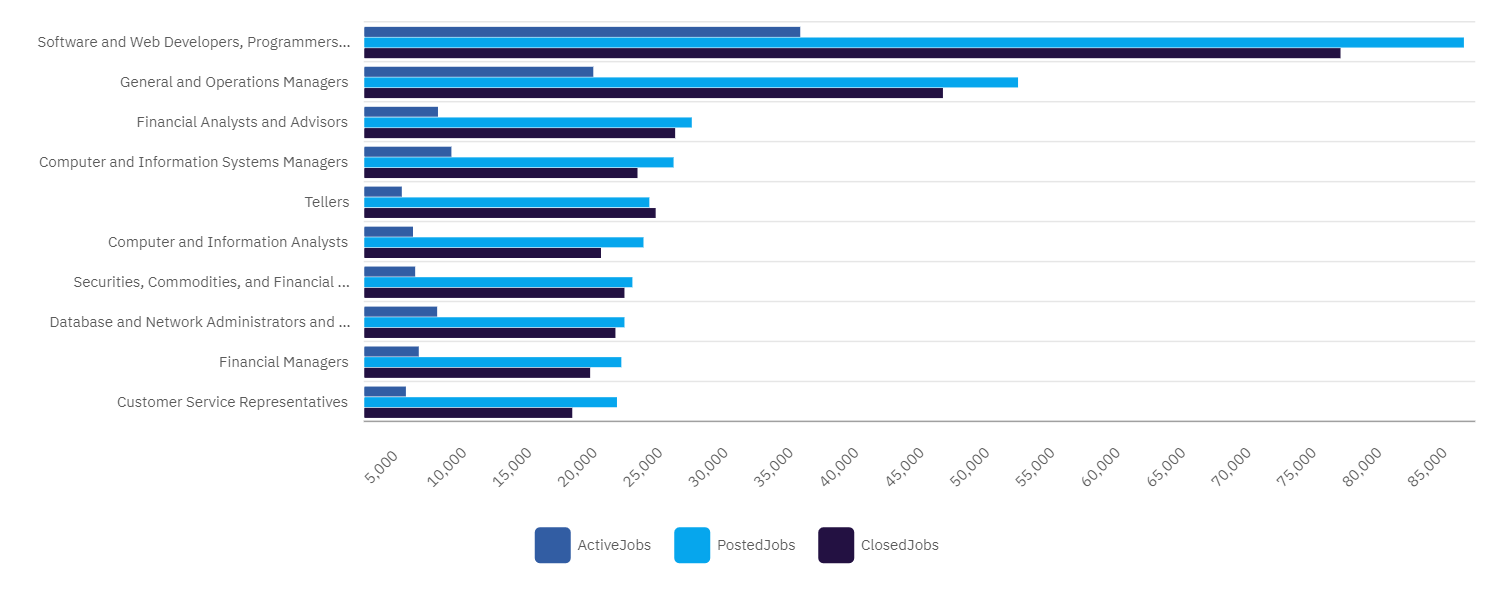 Our signals coverage is powered by GlobalData's Thematic Engine, which tags millions of data items across six alternative datasets — patents, jobs, deals, company filings, social media mentions and news — to themes, sectors and companies. These signals enhance our predictive capabilities, helping us to identify the most disruptive threats across each of the sectors we cover and the companies best placed to succeed.