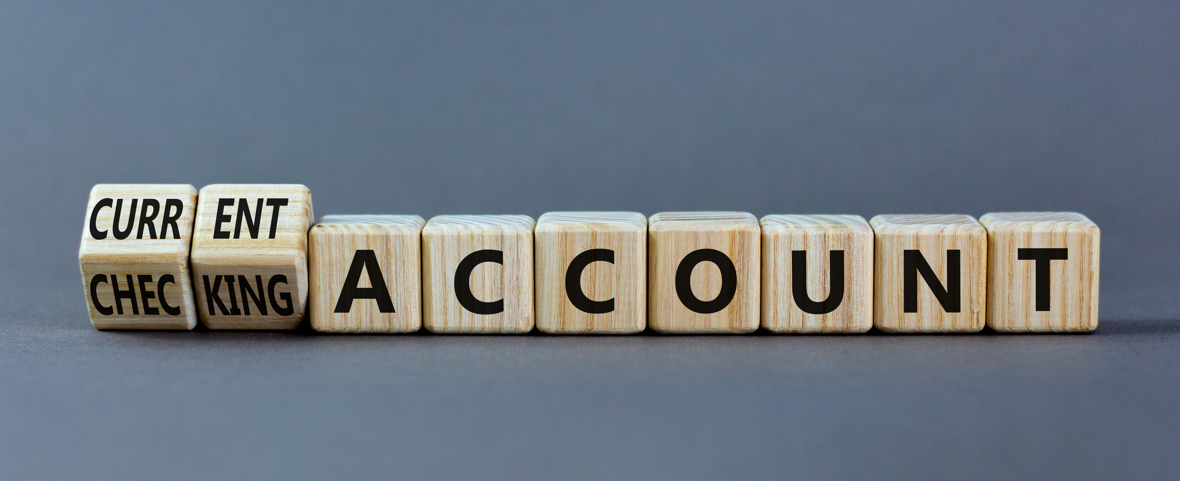 Some welcome cheer for NatWest. In the week that it lost its CEO in one of the biggest banking PR-own goals for many a year, it is the big winner in the latest UK current account quarterly switching statistics.
End user switching data is released by the switching service three months in arrears. Today's numbers cover the period January and March 2023 and reveal that NatWest followed by HSBC and Lloyds Bank are the big winners.
Specifically, NatWest reported a net gain of 45,651 net current account gains ahead of HSBC (28,486) and Lloyds (10,959).
By contrast, Nationwide reported a net loss of 34,259 switchers for the quarter. That is quite a contrast to the prior quarterly period stats, covering October-December 2022. For that quarter, Nationwide topped the switching table with over 111,000 net gains.
The reason for the turnaround can be attributed in large part to temporary switching incentives. The NatWest switching incentive of £200 comes at a cost to the bank. But the incentive is boosting market share gains.
In the prior quarter, Santander was the biggest loser. For the three months to end December, Santander suffered a net loss of switchers of 35,046. This is in marked contrast to the last quarterly numbers released at the end of January.
On that occasion, the brand-by-brand switching data for the period from July to September 2022 showed Santander with the highest net switching gains (29,105).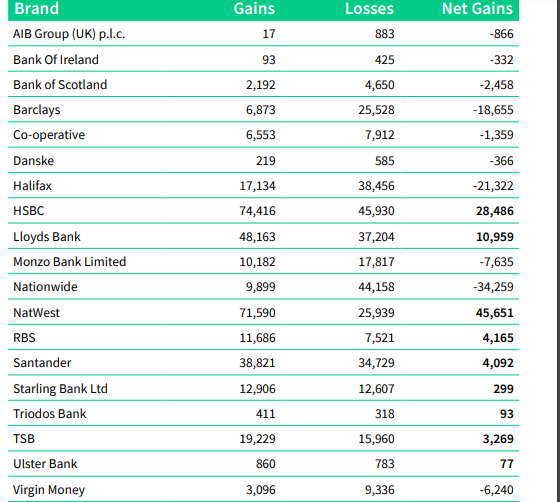 Q2 current account switching up sharply
Overall, between April and June 2023, the Current Account Switch Service saw a 76% increase in the number of switches on the same period last year. A total of 338,194 switches took place during this time compared to the 191,777 in Q2 2022.
The upward switching trend can be seen over the full year too, with the service facilitating 1,277,484 switches between 1 July 2022 and 30 June 2023. This figure represents a 50% year-on-year increase on the 850,243 switches that occurred between July 2021 and June 2022.
While the latest numbers are positive, it means that switching rates are only now back where they were when seven-day switching was rolled out in 2013. Specifically, in 2012 there were 1.2 million switches.
7-day switching peaked in 2014 but 2023 is on target to set a new record
The annual figure peaked in 2014 at 1.16 million. The annual total dipped then in each of the next four years, to 1,033,939 in 2015 and to 1,010,423 in 2016. By 2017 (931,956) the figure was back below the one million total and fell again to 929,070 in 2018. By 2021, the annual number had fallen even further to 782,223. The latest quarterly numbers will give PayUK renewed optimism that the calendar year 2023 will represent a record year for switching.