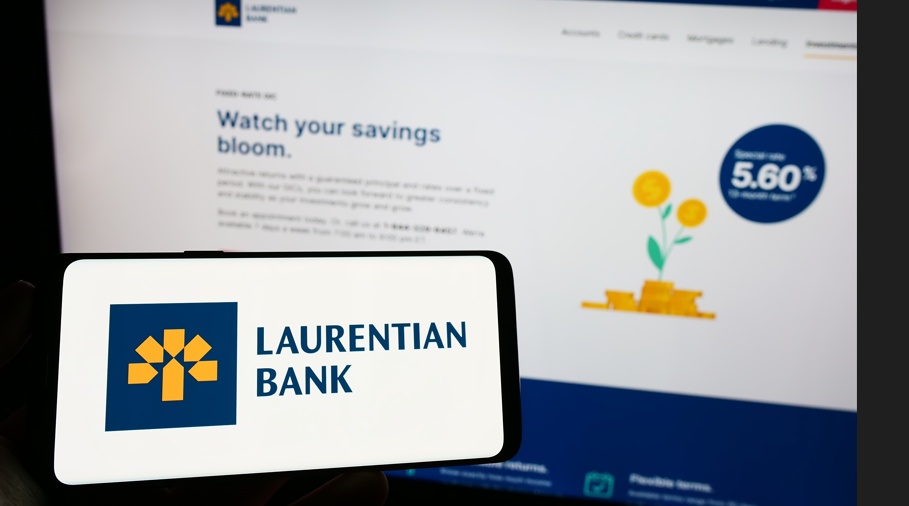 The Canadian bank reporting season is now in full swing. RBC beating analyst forecasts and TD a near-miss. Next up will be Bank of Montreal and Scotiabank on the 29th. But arguably, the most interesting bank to watch in the next few days is the less-reported and often overlooked Laurentian Bank. It reports on 31 August but its quarterly earnings are just part of the story.
The deal
On 12 July, Laurentian Bank announced a full strategic review of its operations, including a possible sale. Over the past two and a half years, the bank's leadership team has been focused on building up Laurentian Bank for sustained growth and profitability. But now, ahead of completing its three-year turnaround plan, it seemed that the bank was on the block. Domestic bank mergers in Canada are big news locally and rare. Laurentian is the country's ninth-largest bank by assets. Analysts, the domestic press, not to mention the bank employees, will hope that Laurentian might have more to say about its strategic review, when it releases its quarterly results.
Why it matters
Without a successful sale, bank analysts are gloomy as regards Laurentian's prospects as a standalone outfit. This is a bank that launched its first app as recently as 2021 – just one example of its need to play catch-up with its bigger rivals. The Laurentian Bank hare price performance has been fairly dismal over the years, in contrast to its peers. Specifically, over the past five years, Laurentian's share price has fallen by 16%. If one goes back over the past 25 years, its share price is up by about 150%.
Over the years, Laurentian has struggled along, as a regional player in Quebec. National Bank of Canada is also headquartered in Montreal. Its share price is ahead by 2,000% over the past 25 years. National Bank had at least ambitions to grow and acquired Mercantile Bank of Canada in 1985. It also branched out by expanding in Ontario and Western Canada. Another Quebec-based rival is the credit union cooperative, Desjardins Group. With assets of around C$400bn, both NBC and Desjardins are in a different league to Laurentian with assets of a little over C$50bn.
Potential suitors for Laurentian Bank have been dropping out of the race, if indeed there is a race. TD and Scotiabank are said not to be interested. Scotiabank has a strategic review of its own underway. TD is more interested in international expansion. Furthermore, TD is still counting the cost of its First Horizon escapade and may not have the stomach for another acquisition so soon.
RBC is busy executing the deal to acquire Canada's eighth largest bank by assets, HSBC Canada. Another possible bidder, CIBC, may not have excess capital to hand to acquire Laurentian.
Desjardins looks the best fit to acquire Laurentian, ahead of NBC. Laurentian shares trade at below 70% of the bank's book value. That is around one half of the average of the major Canadian lenders. If no buyer emerges however, Laurentian will need to convince the market that it has a Plan B in place.
Our signals coverage is powered by GlobalData's Thematic Engine, which tags millions of data items across six alternative datasets — patents, jobs, deals, company filings, social media mentions and news — to themes, sectors and companies. These signals enhance our predictive capabilities, helping us to identify the most disruptive threats across each of the sectors we cover and the companies best placed to succeed.