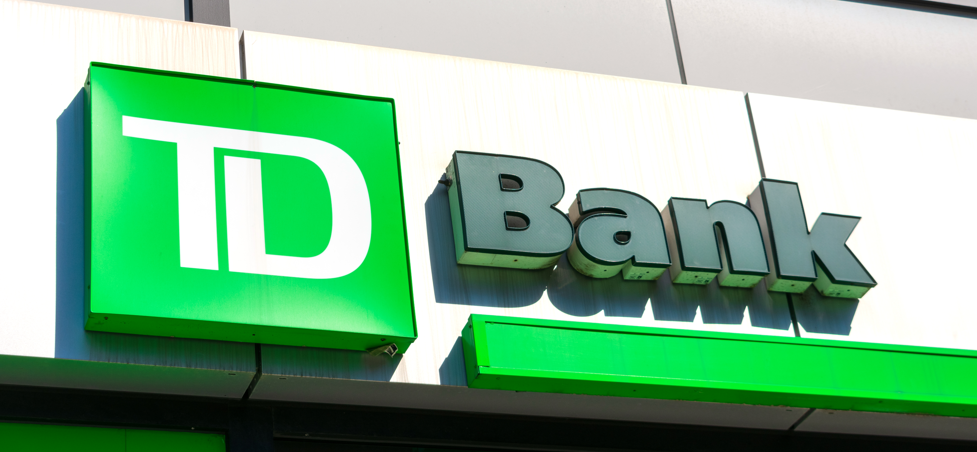 TD third quarter reported net income of C$2.96bn ($2.18bn) represents a 7.8% fall from the year ago quarter (C$3.21bn). TD's third quarter numbers feature a number of exceptional items. The bank recognises acquisition and integration charges relating to its Schwab transaction of C$54m. In addition, costs relating to the terminated First Horizon acquisition amount to C$227m. Adjusted earnings of C$3.7bn for the quarter are down by 2%.
"TD delivered strong revenue growth in the quarter. It demonstrated the value of its diversified business mix in a challenging economic environment," said Bharat Masrani, Group President and Chief Executive Officer, TD Bank Group. "Investments across our business further strengthened the Bank's ability to deliver legendary experiences to more than 27 million customers."
TD Q3 2023 highlights
TD's Canadian Personal and Commercial Banking unit delivered strong results on continued loan and deposit growth. Revenue at the division rises by 7% to C4.57bn, reflecting volume growth and higher margins. Net income of C$1.65bn is down by 1% y-o-y. The decrease primarily reflects higher provisions for credit losses, partially offset by revenue growth. The segment delivered its eighth consecutive quarter of positive operating leverage. Strong credit card customer acquisition and continued loan growth in personal and business banking also contributes to the segment's momentum.
TD's US retail bank reports personal loan growth of 11%. Business loans are ahead by 9%, reflecting new customer acquisition and deepening relationships in core franchise businesses. Total personal and business deposit balances remain resilient in a challenging environment. This is further strengthened by strong account acquisition in current accounts and term deposits. Overall, across the division, loan volumes rise by 6% y-o-y. Deposit volumes inch up 1% y-o-y. A notable highlight is a 90 basis points drop y-o-y in the Canadian Personal & Commercial cost-income ratio to 41.5%.
TD Q3 2023 less positive metrics
On the other hand, the US retail cost-income ratio rises by 160 basis points to 56.9%. Net income at TD's US retail bank is down by 9% y-o-y to C$1.31bn. On an adjusted basis, net income is down by 6% y-o-y. Reported net income includes acquisition and integration-related charges for the terminated First Horizon Corporation transaction.
TD Bank's investment in Charles Schwab contributes C$191m in earnings, a decrease of 34% compared with the third quarter last year. The bank's wealth management and insurance unit reports net income of C$504m, down 12% y-o-y. This reflects the impact of more severe weather-related events and lower transaction revenue in Wealth Management. Revenue increased 1% in the quarter.
TD Q3 2023 digital highlights
Active mobile banking users rise by 7.8% in Canada to 7.3 million. US mobile users are also up by 7.8%, to 4.8 million. TD reports a customer digital adoption rate of 63.3% in Canada, up 150 basis points y-o-y. In the US, this metric rises by 160 basis points to 54.4%.