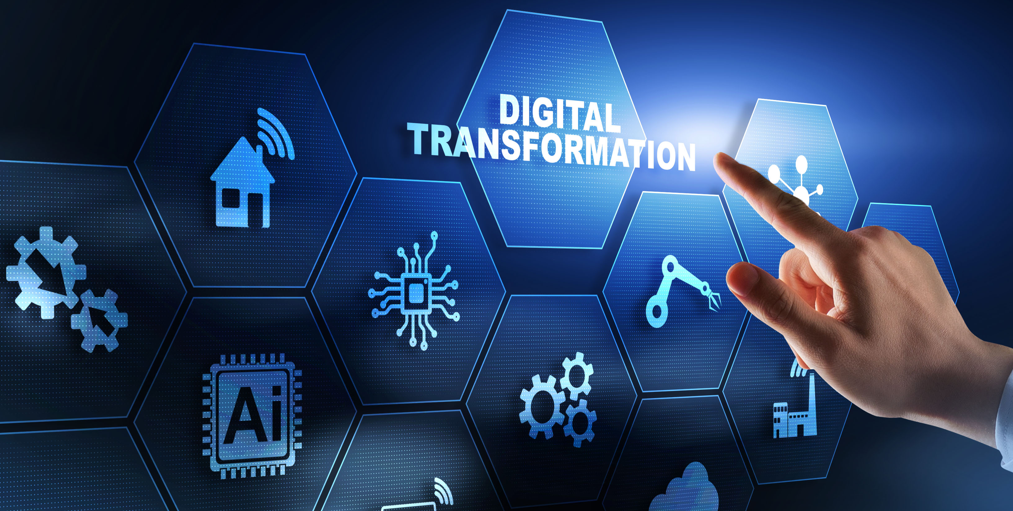 Despite major innovation across the banking sector, neighbouring industries have evolved and experienced true transformation much faster.
The cycle of slow change is perpetuated by two problems. First, banks have been treating this business-critical problem as a technology issue, ultimately holding them back.
And second, banks are too focused on products, not customers. 10x Banking's latest research found that bank leaders rank banking-as-a-service as a higher priority over improving loyalty through customer experience.
Since their emergence, challengers (both fintechs and big techs) have successfully adopted a customer-centric approach.
However, banks have historically been dismissive of them, believing regulation, customer inertia, and their sheer size would protect them from change.
Customers now have more options when it comes to having their financial needs met. And banks must react to this to keep their place in the value chain.
Why banks shouldn't snub the challengers
It's happened before, and it will happen again. Think back to Blockbuster. As the dominant force in content distribution of the 90s and early 00s, they were dismissive of Netflix. But eventually, they lost their position entirely.
And Kodak, the inventor of digital photography, had a massive market share for film, believing that digital would become a niche occupation. But now, of course, film has become the niche.
In finance, we're seeing profound changes in customer behaviour. Could this be the start of a seismic industry shift? We will only know when we look back, and all is said and done. But if banks are cautious about getting left behind, now would be the time to act.
Transformation must be customer-centric
For banks today, the first step is to be clear about what they're trying to achieve. There is a business outcome attached to every change; this is what a bank should have in its sights.
Transformation is often seen as a technology problem, and the negative impact of this is significant. According to our research, banks admit losing 20% of their customers due to poor user experience, and 63% of banking leaders believe they have lost out on winning new customers due to slow digital transformation.
Banks must move away from siloed products and instead centre their entire operation around the customer. When a customer enquires about their credit card and then wants to discuss a different product, their experience should be seamless. Customer service agents should have a complete picture of every customer's financial relationship in real time to be best equipped to resolve customer challenges quickly.
Surprisingly, research carried out by 10x reveals a third (35%) of banking leaders believe they have already achieved their transformation goals. Yet there is a clear disparity amongst decision-makers: 92% of managers would move to a bank with more ambitious transformation goals, suggesting current strategies falls short of expectations.
Staying competitive
While challengers continue to mature, 94% of bank managers say they are confident they can stay ahead of the competition.
But with increasing disruption across financial services, should this not cause concern among bankers?
For example, Apple and Google Pay, a basic yet effective payment method, has been adopted by many. By understanding customers and their expectations, big tech firms are eating away at the relationship between customer and bank.
Banks have focused the majority of transformation effort and budget on the surface, on mobile apps and other elements where innovation is visible. But ultimately, there's only so much of this surface-level innovation that can be done, and eventually, customer needs will surpass this.
Redefining transformation
Despite the investment so far, two-thirds (65%) of banking leaders still feel like progress is yet to be made with transformation. So how can banks nail this once and for all?
The crux of the issue is that people mistake transformation for innovation. While innovation is a linear series of marginal improvements, transformation offers a nonlinear step-change.
It all ties back to banks needing to address the business problem rather than viewing digital transformation as merely improving technology. Banks need to reframe the industry's direction of travel and respond accordingly.
True transformation is not a small task. But the opportunity greatly outweighs the effort required. The competition is fierce, and banks must ask themselves one question: in an evolving market, can we confidently continue to service our customers to the highest quality while maintaining competitive differentiation?
Read 10x's full report, 'Global banks and the transformation illusion slowing their progress' here.
Antony Jenkins is CEO and Founder of 10x Banking