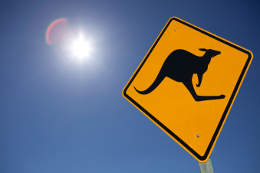 More than 6m Australians are now using mobile banking, with adoption at a faster rate than internet banking a decade ago, according to a report entitled Remote Banking Futures by financial services consultancy MISC (Market Intelligence Strategy Centre).
While it previously took internet banking four years to pass the 6m users level, mobile banking has achieved the same milestone in just over three years.
MISC (Market Intelligence Strategy Centre) said a number of factors had resulted in this rapid uptake, which include:
-The already high internet banking penetration (which is now an established alternative to branch banking for more than 20m adults).
-The presence of several advanced technologies including the iPhone, Wi-Fi and 3G.
-Cheaper broadband making the mobile banking experience more affordable.
Milestones of growth
In any product's life cycle, there is a development and introduction stage.
Although the final take-up of mobile banking was faster than for internet banking, the development stage was longer for mobile.
The development phase for internet banking took approximately 5.5 years (i.e. from the first service to the development of a browser based systems in 1999).
This compares to a much longer development phase for mobile banking, which began in 1999/2000 and lasted until 2009.
MISC (Market Intelligence Strategy Centre) said the introduction phase has been the critical determinant of mobile banking success and suggested that it will not be until sometime in 2017 before mobile completes its growth phase and enters its maturity cycle, which for internet banking began in 2006.
Game Changers
The development of app and multi-device technology were the primary drivers of game changers which led to mobile growth.
The first game change took place in 2010 when specifically designed mobile platforms began to appear, which expanded mobile functionality.
On the back of this platform-approach came the introduction of the first apps for the iPhone by Commonwealth Bank, St George Bank and National Australia Bank.
ANZ soon followed, which along with Commonwealth Bank, established an SMS based form of person-to-person mobile banking.
Android upgrades began on the back of this person-to-person development.
National Australia Bank and Commonwealth Bank were the first to launch Android apps in December 2010 and March 2011, respectively.
In December 2011, the Commonwealth Bank launched Kaching on the Android platform.
Future developments
MISC (Market Intelligence Strategy Centre) believed that the next life cycle phase for mobile banking will depend on how far the mobile channel has moved in the Australian banking industry development timeline.
Future defining moments will embrace remote deposits capture, remote merchant payments, same day settlements and real-time credit-card processing.
Further Android extension and person-to-person payment adoptions will also expand mobile-channels in 2013.
Related stories:
CBA launches mobile banking app Commbank Kaching
St.George blazes m-banking trail with Torch app
$1.5bn to be invested in ANZ's channel overhaul