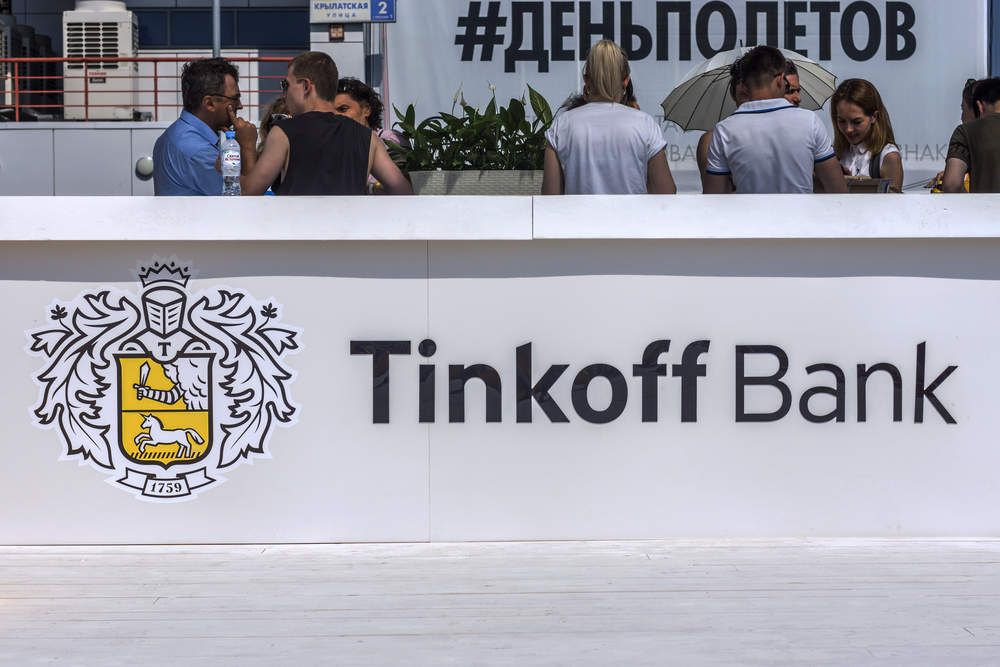 Tinkoff Bank 2018 results represent another record year for the world's largest digital bank by customer numbers.
The Russian digital bank reports net income up by 43% year-on-year to RUB27.1bn.
Total assets increase by 44.8% to RUB 375.5bn with net lending up by 53% y-o-y.
Meantime, Tinkoff Bank 2018 results reveal a 56% y-o-y rise in deposits.
Tinkoff Bank 2018 results: highlights include:
Over 2.7 million new active credit customers;
Tinkoff ends 2018 with a credit card market share of 11.8% strengthening its number two position by market share;
The launch of the Tinkoff mortgage app to simplify the application process and improve customer experience;
Tinkoff and Sberbank launch a joint P2P money transfer service using just a mobile phone number, and
The launch of Tinkoff Junior, giving young customers an easy-to-use personal financial management mobile app. Tinkoff Junior card holders can also join the Tinkoff Junior loyalty programme.
Other Tinkoff Bank 2018 results positives include a drop in the share of non-performing loans to 9.4% from 13.4%.
And since the financial year end, Tinkoff is among the first Russian banks to launch the Faster Payments System.
Looking ahead, Tinkoff forecasts net income of at least RUB 35bn for fiscal 2019. In addition, it expects net loan portfolio growth to be around 40% for 2019.
Other 2019 highlights will include the launch by Tinkoff Investments of a web-based platform for securities trading. The platform is currently in the pilot phase.
Tinkoff Bank 2018 results: financial & lifestyle ecosystem serves over 8m customers
Oliver Hughes, CEO, Tinkoff Bank, comments: ""We've had another excellent year, ending 2018 on a high note. We achieved a new record in net profit for both the fourth quarter and the full year, beating our guidance.
"These strong results were driven by both credit and F&C business lines. We continue to expand our financial and lifestyle ecosystem which now serves well over 8 million customers. In 2018, our non-credit business-lines generated over 30% of total revenue.
"We added cinema, theatre and concert tickets to our app, which are proving very popular with customers. Our growing range of non-financial lifestyle services is translating into greater customer loyalty and engagement."