Sezzle CEO and executive chairman Charlie Youakim tells Douglas Blakey that the three-year deal Sezzle has inked with US retailer Target represents a major milestone for the BNPL outfit
It has been quite a dizzying time for Sezzle as it ramps up its ambitions for US growth. BNPL sceptics can still point to the sector's lack of profitability, high bad debts and low revenue per customer. On the other hand, perhaps deals such as Target and Sezzle point to BNPL becoming more mainstream and not dangerously dependent on just fashion and beauty.
If one examines the 2019-2020 performance of the major BNPL players, one could justify the following damning assessment. Unprofitable, low revenue per customer, high bad debts and unsustainable and quite unjustifiable high valuations in terms of price/earnings ratios.
And even in Europe, where Klarna has made a lot of noise, the market looks a mess of unsustainable operators. Klarna has only really advanced in three markets and has taken about 15 years to do that.  Moreover, in three major markets such as Germany, Italy and Spain, BNPL has not taken off.
BNPL Customer Numbers US: 2019-2020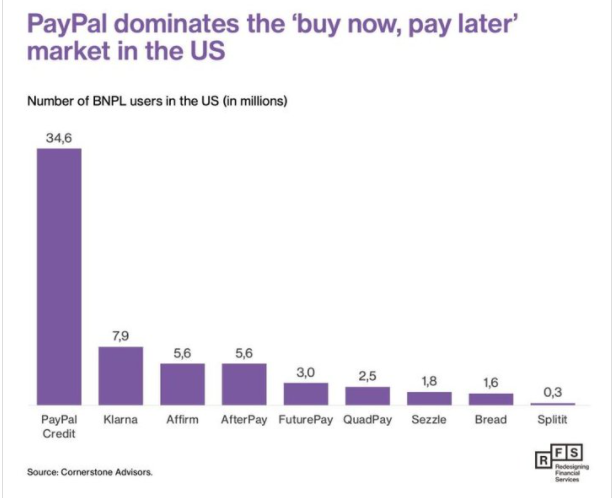 US: Sezzle is gaining ground but faces stiff competition
Sezzle says that its mission is to financially empower the next generation of change-makers. It is proud of its status as a B Corp.  Specifically, it says its goal is to help everyone pursue financial freedom, and to invest in social good initiatives that shape a better world. Perusal of Sezzle investor presentations hammers the point home: it is the first BNPL company to achieve public benefit and B corp status. And it is a point that CEO and executive chair Charlie Youakim stresses when asked about what differentiates Sezzle in the market.
Sezzle promotes its dollar-for-dollar charitable match programme, encouraging employees to contribute. Then there is the Sezzle Scholars programme at the University of Minnesota for minority students in technology.
Moreover, Sezzle says that 90% of its users say a clear social mission is important when shopping.
Sezzle grows customer numbers to 2.6 million
It is beyond dispute that the Covid pandemic has changed consumer behaviour in a marked way. And Sezzle is banking on its research findings that millennials are the segment to have changed their behaviour more than other age groups.
But it needs more than just millennials if it is to crack the US. And in its core US market, it faces some stiff competition. On 2019-2020 customer numbers, Sezzle's 1.8 million customers trailed behind PayPal credit's 34.6 million, Klarna with 7.9 million, Affirm and AfterPay, both on 5.6 million as well as FuturePay and QuadPay.
RBI editor speaks with Sezzle CEO and executive chairman Charlie Youakim
Youakim flags up a strong first quarter of 2021. Active consumer numbers have grown to 2.6 million he says. Active merchants are up from 27,000 to 34,000. And revenue is on the rise, which is a pressing need when one looks at the numbers for 2019-20. Total revenue of just under $50m needs to be considered against bad debts of just under $15m.
On a revenue per customer basis, Sezzle was posting something around $35. Youakim says that first quarter revenue is ahead year-on-year by 216%. Underlying merchant sales are ahead by 214% y-o-y.
The top 10% of Sezzle users, call it about 260,00 consumers, now use Sezzle four times per month. Across its entire customer base, the average consumer transaction just three times per year in 2019-but that metric rose sharply to five transactions in 2020.
And then there is the Target deal. Sezzle has bagged a three year deal with Target. With some 1,900 stores, 75% of the US population lives within ten miles of a Target store. Sezzle's BNPL offering is now available in-store and across Target's digital platforms. No wonder Youakim is upbeat about the deal. But it needs more such deals and more than just the millennial segment.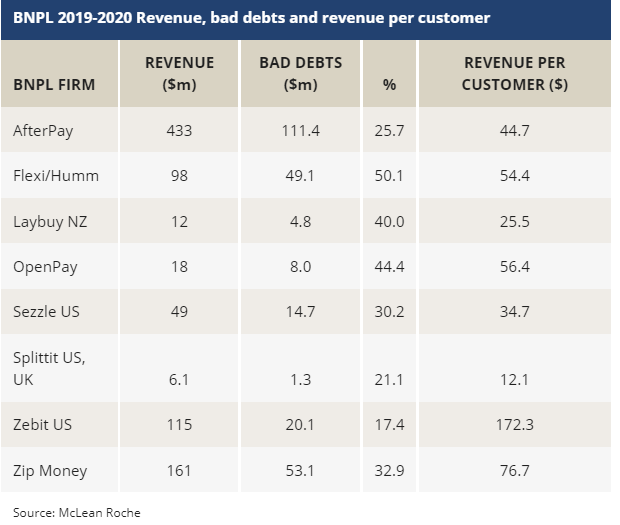 Sezzle CEO: 'growth, growth and growth'
He tells RBI: "We want to be ubiquitous. We have the team to attack this space. That is the focus." Indeed, Youakim defines the firm's first three priorities as growth, growth and growth. Net transaction margin ranks fourth with operating efficiency – that includes the little matter of bad debts – ranks as the fifth priority.
"If you look at the company performance over time, the net transaction margin is important because that is unit economics for us. I always tell our team that you are not creating a great business if your unit economics are not positive because you do not want to scale up negative.
"So, we look at unit economics and once we hit positivity, we want to get scale.
"We have tracked quite well and the net transaction margin and net loss rates are trending in the right direction because we have greater scale and we are getting more experience and better at what we do."
Ambitions to expand in Brazil and India
While US profitability remains a work in progress, Sezzle is pressing on with plans to grow in Canada and is eyeing up potential expansion in Brazil and India.
"Canada is now a key market for us. I am more than optimistic about Canada, it is a solid market for us. India is in pilot and we launched in the EU last December. My aim is to go for big opportunities: low cost, low risk opportunities."
Meantime, the Sezzle share price continues its rollercoaster ride. At A$8.93, the share price is well down on its February 2021 peak of A$11.63 but ahead by over 40% for the year to date. One would politely suggest that a shareholding in Sezzle is not for the fainthearted, widows or orphans but if Youakim' optimism is borne out, may be ultimately rewarding.