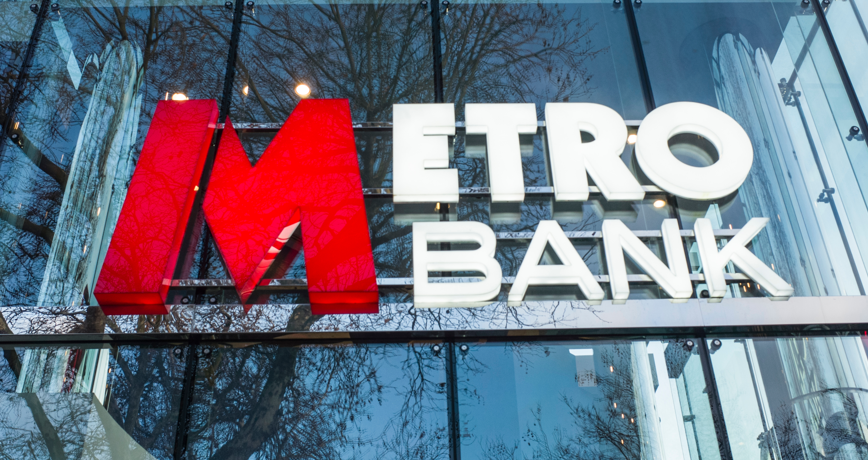 UK challenger lender, Metro Bank, reports a pre-tax first half profit of £15.4m. The results reflect the significant reduction in exceptional items including significant restructuring and write-off costs.
Moreover, the second quarter represents the third consecutive quarter of underlying profitability. The numbers reflect improved operating margins driven by actions taken as part of the bank's turnaround plan to optimise the balance sheet and control cost inflation for sustainable profitability.
Total underlying revenue is up 21% YoY but remained flat H-o-H at £285.6m (H2 2022: £285.9m, H1 2022: £236.2m). First half revenues reflect improved lending yields. This is offset by increased cost of deposits and limited loan growth given capital availability.
Metro Bank H1 2023 customer gains
Metro Bank opened 106,000 new personal current accounts and 23,000 business current accounts in the half. The bank remained ranked first for customer service in stores in the CMA survey.
Daniel Frumkin, CEO, Metro Bank, said: "I am encouraged by the activity across the business. Our statutory profitability in H1, makes this the third consecutive quarter of underlying profitability. This demonstrates that our strategy is working. We continue to win new customers every day through our service-led franchise. At the same time, it shows ongoing cost discipline as we pursue our targeted store expansion. Whilst we remain watchful of macro-economic headwinds, we have the expertise, capability and infrastructure in place to unlock our future growth potential.
Net interest margin rises to 2.14%
Consumer lending reduced by 5% to £1.4bn billion (31 December 2022: £1.5bn). The bank continues to optimise lending mix and capital allocation. High quality application volumes remain strong. For originations in the first half the average customer income was £49,000 (H2 2022: £48,000, H1 2022: £46,000). Non-performing loans for consumer unsecured were 4.8% at 30 June 2023 (31 December 2022: 3.4%). This in line with the expected maturity profile. The portfolio has prudent ECL coverage of 6.6% (31 December 2022: 5.1%).
Net interest margin of 2.14% for H1 is up 3bps from 2.11% in H2 2022 and 1.73% in H1 2022. This reflects the strategy to optimise lending mix for risk adjusted return on regulatory capital and continued rate rises. NIM growth is limited by continued pressure on deposit pricing, the increased mix of FTDs and the capital constraints on asset growth.
Metro Bank stores network to rise from 76 to 87 outlets
Frumkin confirms that Metro Bank remains committed to adding to its existing stored network of 76 outlets. Specifically, it is aiming to open 11 new stores in the north of England in 2024 and 2025.
While Metro Bank closed three branches in 2022, it has no plans to close any of its current stores.