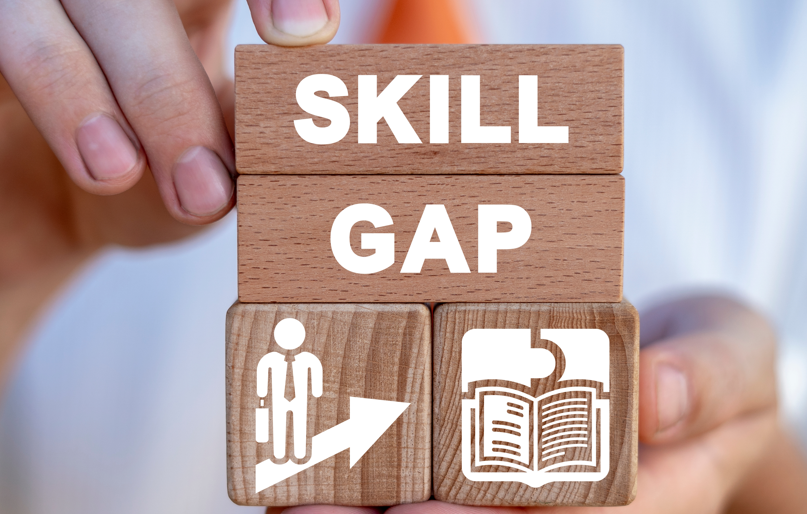 58% of financial services staff believe they've been denied a promotion due to lack of digital skills. The claim is made following research undertaken by strategic talent solutions partner FDM Group.
Alongside this, 58% of workers believe that their organisation doesn't have enough time to train staff effectivity. Younger staff feeling particularly neglected as 70% of those between 18 and 24 agree.
To solve the issue, 91% claim that their organisation offers upskilling or reskilling opportunities to staff, promoting in-house development.
63% of workers believe the costs of upskilling or reskilling are too high and prevent their organisation offering these programmes. This jumps to 94% for staff surveyed aged between 18- and 24-year-olds.
A further 84% of workers believe that their organisation would benefit from outsourcing digital training for staff in order to keep costs down while providing sufficient training opportunity.
Three quarters of workers believe that staff have resisted new technology due to a lack of understanding or digital skills.
'Skills gap stunts growth of many financial services institutions'
Sheila Flavell, COO, FDM Group, said: "Tech skills have become essential across all industries. In particular, in financial services with the increasing adoption in areas such as AI and analytics. The scarcity of skilled tech professionals is holding back the industry from effectively implementing new technologies. Ultimately this stunts the growth of many financial services institutions."
"Bridging the widening digital skills gap is an important area for businesses to prioritise. Promoting measures such as access to digital skills training programmes can empower staff development and give them the foundation to take up highly skilled roles in banking, fintech and financial services.
"Outsourcing digital training to staff and providing access to training and upskilling can offer a wider pool of staff the opportunity to improve their skills, plugging the skills gap within the industry. Solving the skills gap faced by businesses in the financial services sector isn't an overnight task. But it is important to deliver constant progress towards solving this issue and propelling the industry forward."