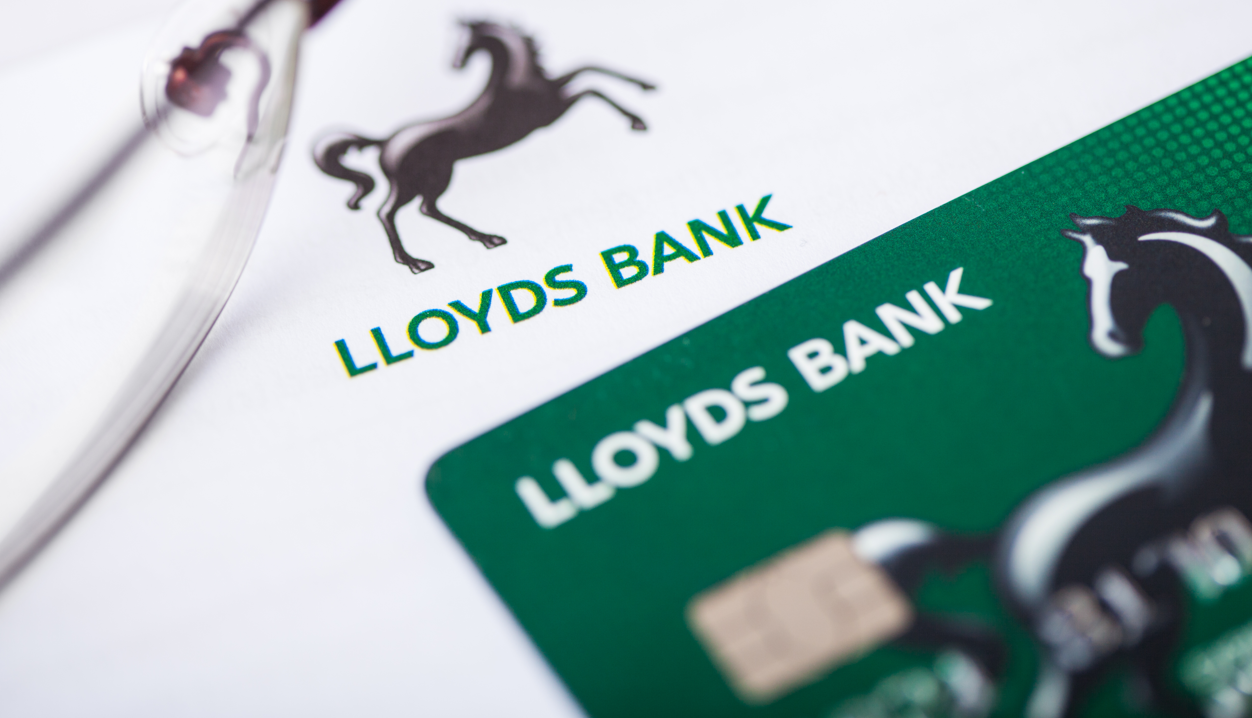 Lloyds Banking Group second quarter pre-tax profits miss analyst forecasts, unchanged from the year ago quarter at £1.6bn.
In addition, loans and deposits are down by around 1% y-o-y and impairments more than double to £419m (Q2 2022: £200m).
Other less positive metrics include a 30 basis points rise y-o-y in the cost-income ratio to 50.6%.
Otherwise, the majority of the bank's second quarter fundamentals are positive.
Lloyds Q2 2023 highlights
20.6m digitally active customers, up c.13% versus FY21;
20% reduction in office footprint
c.50% of 2024 gross cost savings target realised
Q2 net interest margin of 3.14% up 27 basis points y-o-y
Lloyds now forecasts a full year net interest margin of 310 basis points versus its prior forecast of 315 bps
On track to generate £700m in extra revenue and £1.2bn in gross cost savings by the end of 2024
"The group delivered a robust financial performance in the first half of 2023 with strong net income and capital generation alongside resilient asset quality. We continue to make good progress on delivering our strategic initiatives. Combined with our franchise resilience, this better positions us to support our customers, both today and in the future," said Charlie Nunn, Lloyds group CEO.
For the year to date, Lloyds reports statutory profit after tax of £2.9bn, up 17% on the first half of 2022. On the other hand, the second quarter was down 25% on the first quarter.
Loans and advances to customers decrease by £4.2bn in the half to £450.7bn. This is largely the result of a £2.5bn exit of legacy retail mortgage loans in the first quarter and modest net reductions in the open mortgage book. Customer deposits are down 1.2% in the first half of the year at £469.8bn.
Retail banking highlights
17.7 million of the bank's 20.6 million digitally active customers are using the mobile banking app. Recent innovations include offering car leasing directly to customers via the mobile app. Lloyds has invested in identity verification specialist Yoti to support the development of a new, digital identity proposition to help combat the growing risks of identity fraud. 7.3 million customers have registered for 'Your Credit Score', the group's credit checking tool, up 1.8 million this year.
Lloyds has developed 'Your Money', a digital hub enabling mass affluent customers to view their complete financial life with the group. This provides a platform for personalised propositions. In addition, the bank has launched a new pre-eligibility tool in partnership with Zoopla. This provides home buyers with earlier certainty on their potential mortgage borrowing.
The bank reports that it is on track to meet its 2024 sustainability targets. This includes £5.6bn of green mortgage lending and £3.6bn financing and leasing for battery electric and plug-in hybrid vehicles.