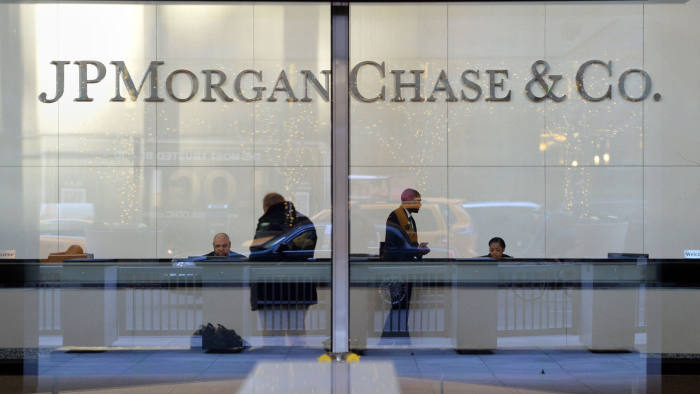 American banking major JPMorgan Chase is reportedly in talks to fund the launch of the new European Premier League (EPL).
Top clubs including Liverpool and Manchester United have entered into discussions to create a new pan-European competition.
The competition is said to feature a roster of best teams in Europe, including clubs like Real Madrid and PSG, according to Sky News.
The Wall Street lender is expected to set up a $6bn (£4.6bn) debt financing package to launch the European super league project.
The revenues generated through the competition will repay the funding provided by JPMorgan.
It has been reported that a total of five English clubs can join the EPL, who will play in their domestic leagues.
The latest super league project is backed by FIFA – the international governing body of football.
No information regarding the involvement of UEFA — Europe's governing body for football – was divulged.
The Sky News report added that the UEFA's involvement would determine whether the new league would replace the existing Champion's League or compete with it.
More details regarding the latest European super league project will be published later this month.
However, the project may still fall apart, Sky New said.
Sponsorship deals
In August, Canada's TD Bank inked a sponsorship deal with Overwatch esports team Toronto Defiant.
In the same month, Italy's Intesa Sanpaolo was named as the official sponsor and banking partner of Italian football club Atalanta BC.
In May, Denmark-based esports organization Astralis Group partnered with challenger bank Lunar to launch an exclusive Astralis-branded Visa payment card.
In April, Deutsche Bank extends its sponsorship deal with German football club Eintracht.
In March, UK digital challenger Starling was named as the official banking partner of Team GB for the upcoming Tokyo Olympics.
In February, HSBC decided to terminate its sponsorship deal with British Cycling by the end of this year and CIMB became the title sponsor of premier football league Liga Super Malaysia.