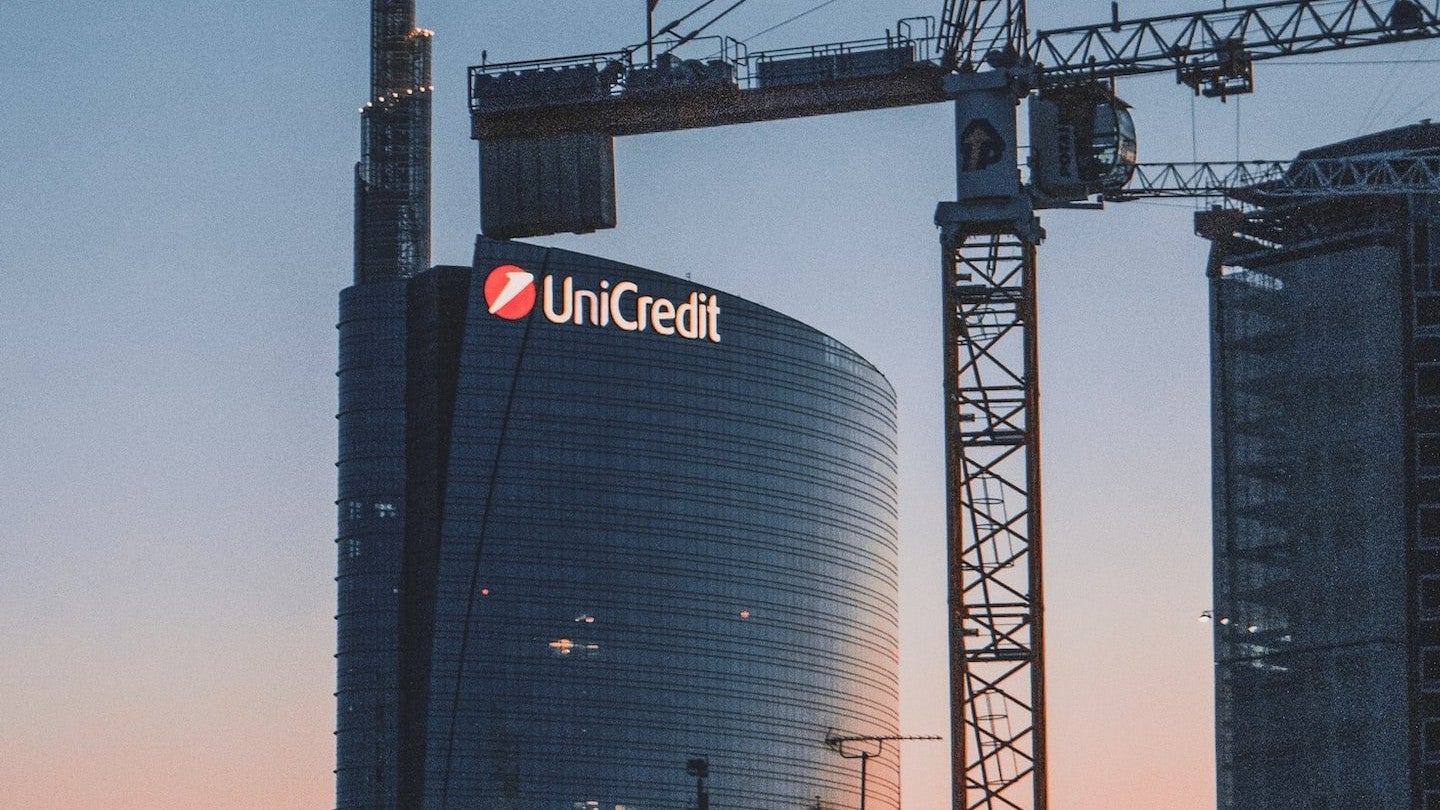 Share prices for Italian banks crumbled on Tuesday (8 August 2023) after Deputy Prime Minister Matteo Salvini announced a 40% windfall tax on profits made by banks through raising interest rates.
The surprise announcement – apparently a shock even to other cabinet ministers – was followed on Wednesday by another that 'clarified' that the tax would be capped at 0.1% of banks' total assets. There were a number of peculiarities surrounding Monday's press conference, not least that it wasn't attended by either the Economy Minister Giancarlo Giorgetti or the Prime Minister Giorgia Meloni.
What was less surprising was the market's response. With no clarification until late on Tuesday, shares for top Italian banks including UniCredit, Banco BPM and Intesa Sanpaolo were left to drop throughout the day. Many were down over 8%, and around $10bn of total value was reportedly wiped from the market.
Once Giorgetti explained the limitations on the tax there was a rally, but a total recovery looks unlikely and share prices by the end of Wednesday remained below Monday levels.
Experts on social media criticised the decision, with GlobalData's analysis of selected industry leaders showing both an increase of posts and a decrease in confidence on Tuesday. Though there was a slight recovery the day after, net sentiment still remained lower than it had been at the beginning of the week.
CNBC International journalist Joumanna Nasr Bercetche sums up the general attitude, pointing out that banks across the world are slow to increase deposit rates as central banks increase base rates.
This news may threaten the plans of many Italian banks to increase dividends this year. Unicredit committed in November 2022 to at least €16bn (around $17.5bn) of distribution to shareholders through share buybacks and dividend increases by 2024 despite pushback from the European Central Bank. Similarly sized Intesa committed in January to €22bn by the end of 2025.
Italy is far from the first in Europe to impose a windfall tax on banks, with Spain, Hungary, Czechia and Lithuania having all done the same over the last year. It is, however, the largest, leading to fears of a knock-on effect on the European banking sector if other countries follow suit.
Our signals coverage is powered by GlobalData's Disruptor data, which tracks all major deals, patents, company filings, hiring patterns and social media buzz across our sectors. These signals help us to uncover key innovation areas in the sector and the themes that drive them. They tell us about the topics on the minds of business leaders and investors and indicate where leading companies are focusing their investment, deal-making and R&D efforts.