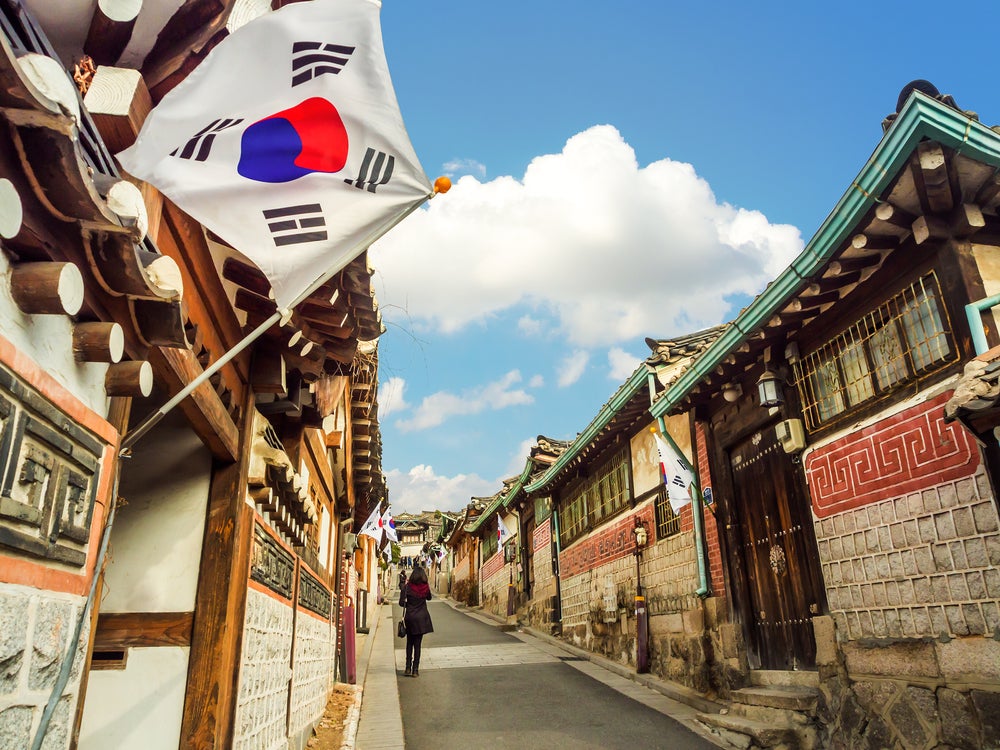 Innovation in South Korea is rife. However, that should be no surprise considering it is the home of Samsung.
Samsung is the largest South Korean business conglomerate. While everyone is familiar with its products and smartphones, Samsung Pay is its latest development to take the world by storm.
The solution allows users to make contactless NFC-enabled payments with their Samsung phone at numerous merchants and outlets.
Combating Apple Pay for dominance, it had 34 million users at the end of 2017 according to Statista.
In addition, Samsung signed an agreement to offer Mobeewave's in-person contactless payment acceptance solution on its devices.
The solution allows users to accept contactless card or mobile wallet payment on their phone, without the requirement of physical hardware.
The solution also addresses security concerns by encrypting sensitive information and ensuring that data is not stored on devices.
Mobeewave's technology will be made available on Samsung Galaxy S7, S7 edge, S8, S8+ and Note8 in targeted markets.
Innovation in South Korea gaining prominence
Samsung is not the only firm delivering innovation in South Korea.
Viva Republica, the operator of South Korean payments app Toss, has secured $80m in a funding round led by venture capital firms Kleiner Perkins and Ribbit Capital. The investment values the company at $1.2bn. This adds to its previous funding of $40m.
Kleiner and Ribbit were joined by existing backers Altos Ventures, Bessemer Venture Partners, Goodwater Capital, KTB Network, Novel, PayPal and Qualcomm Venture.
Toss, introduced three years back as a peer-to-peer (P2P) money transfer service, currently has a user base of has over 10 million.
At present, Toss offers a range of financial services within its app that include a financial dashboard, credit score management, and insurance.
Alipay, a mobile payment platform operated by Ant Financial Services Group, has joined forces with tax refund agency Global Tax Free (GTF) to introduce a mobile tax refund function in South Korea.
The mobile tax refund service will enable Chinese tourists to apply for and instantly receive tax refunds through the Alipay app.
In order to claim RMB refunds instantly, Chinese tourists need to scan tax refund receipts within 90 days of purchasing through the Alipay app. The app is said to be the first of its kind in the world.
Payments in South Korea
South Korea's cards and payments industry is well developed, and the
country's consumers are prolific users of payment cards.
The average number of monthly card payments is estimated at 6.4 in 2018, which is among the highest figures in the Asia-Pacific region.
South Korea is also a highly mature market in terms of card penetration, with an average of 5.3 cards per inhabitant. A strong banked population and high levels of financial awareness have driven consumer adoption of payment cards in the country.
While credit cards continue to dominate the market, debit card payments have
grown quickly, supported by government measures to rein in growing card debt and encourage consumer us of debit cards.
In terms of both transaction volume and value, the South Korean payment card market is poised to grow rapidly between 2018 and 2022, as a result of initiatives such as the Coinless Society Project, reduced merchant service fees, tax benefits for card payments and robust growth in the e-commerce market.