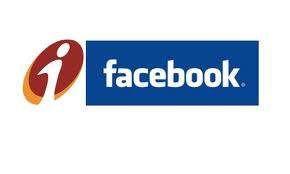 ICICI, India's 3rd largest bank by assets, has unveiled a new app allowing customers to send money to people via Facebook.
ICICI has not sacrificed security it seems, as users of the app must navigate though multiple steps in order to make a payment.
Chanda Kochhar, CEO of ICICI Bank, says: "This innovation is in line with our philosophy of Khayaal Aapka wherein we offer products and services which make banking easier and more convenient for our customers.
"'Pockets by ICICI Bank' will enable the young consumers, who spend a lot of time on Facebook, to carry out a wide set of transactions without having to leave the social media site."
To make a payment on the app, after filling in a short form, choosing which of their accounts to send the money from, the payees name and amount to be paid, both the sender and the recipient get a 'coupon ID' and a passcode.
The payee must then follow a link in the email which prompts them to enter the ID number, their name, bank details and the passcode in finally accept the payment.
Pockets has a 'split and share' feature, enabling users to create events and then track related group expenses and send messages to remind friends about pending payments.
The app also allows users to top up pre-paid mobile phone from Facebook, book movie tickets, check account balances and pay utility bills.
Related articles:
Facebook plans payments using login details
ICICI to issue 500k credit cards by March 2014
ICICI team up with Movida on mobile payments