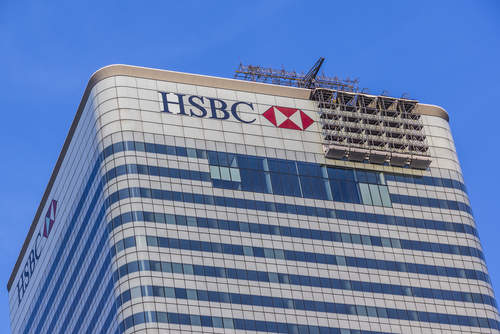 HSBC has signed a five year deal with Visa for its debit card customers across the Middle East and North Africa.
The deal makes Visa the exclusive card issuer for HSBC debit customers over the next five years. HSBC plans to issue 10m Visa cards in the United Arab Emirates, Egypt, Qatar, Oman, Bahrain, Jordan and Lebanon. The bank will also be offering Visa credit cards.
This is the latest agreement of an existing partnership between Visa and HSBC. The bank's Middle Eastern division made its first foray into contactless payment with the Visa payWave-enabled debit card in 2009.
HSBC said the renewed agreement would enhance its retail products – Visa Gold and Visa Platinum – to include benefits such as Air Miles rewards and dining and lifestyle privileges.
Francesca McDonagh, regional head of retail banking in HSBC Middle East, said the deal would improve consumer banking in the region. "This agreement with Visa marks another step forward in ensuring our debit and credit cards provide access to greater convenience and globally accessible benefits," she said.
"We are delighted to continue our long standing strategic partnership with Visa as we look to evolve our product offering," Mcdonagh added.
Ihab Ayoub, representing Visa in the Middle East, said the deal would make HSBC more competitive in the retail banking market. "With this agreement, we are going even further by offering consumers unmatched benefits that meet their travel and lifestyle needs," he said.
"This agreement also reflects our commitment to displacing cash by offering innovative payment features such as PayWave to enable contactless transactions," Ayoub added.
HSBC recently launched chip-and-pin credit cards in the UAE for all customers, and is in the process of re-carding existing customers.
Related articles:
HSBC to cease retail banking in South Korea
HSBC to axe another 14,000 jobs to save £2bn
BBVA to launch Visa's V.me digital wallet in Spain