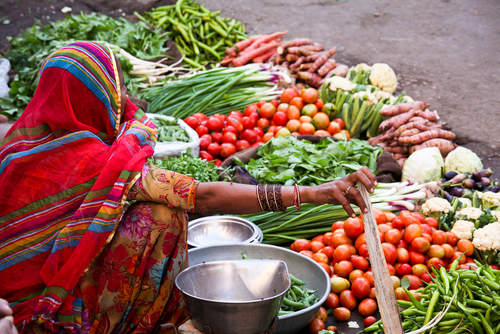 India's HDFC Bank is issuing credit cards to customers in some remote parts of the country.
The bank, seventh largest in India by assets, is on a push to extent plastic payments to its rural branches.
Branches in areas with a population of less than 10,000 are classified as rural, where transactions are currently made mostly in cash.
The bank has been working with local retailers to set up card payment terminals across semi-urban locations in India.
The credit card scheme is part of HDFC's plan to bring the bank to 40m Indians living in remote areas. The bank currently has around 25m customers, predominantly based in Indian cities, but has opened 87 rural branches since September 2012.
The head of branch banking at HDFC, Navin Puri, said the move would make the bank more inclusive. "We are committed to providing efficient, technology-driven banking products and services across India to help bring about inclusive growth," he said.
"Our endeavour will help in the economic development of rural areas," he added.
HDFC is currently the largest provider of credit cards to consumers in India, issuing more than 70,000 cards per month.
HDFC launched its Visa Bharate credit card last year, which was targeted at farmers. It said the card's features, including cashback and a waiver of petrol surcharge on fuel transactions, were designed to appeal to customers working in agriculture.
Related articles:
HDFC Bank launches mobile banking app in Hindi
Wells Fargo and HDFC Bank launch US-India remittance service
HDFC Bank to set up loan kiosks in 500 corporate offices
HDFC Bank targets women with two new credit cards