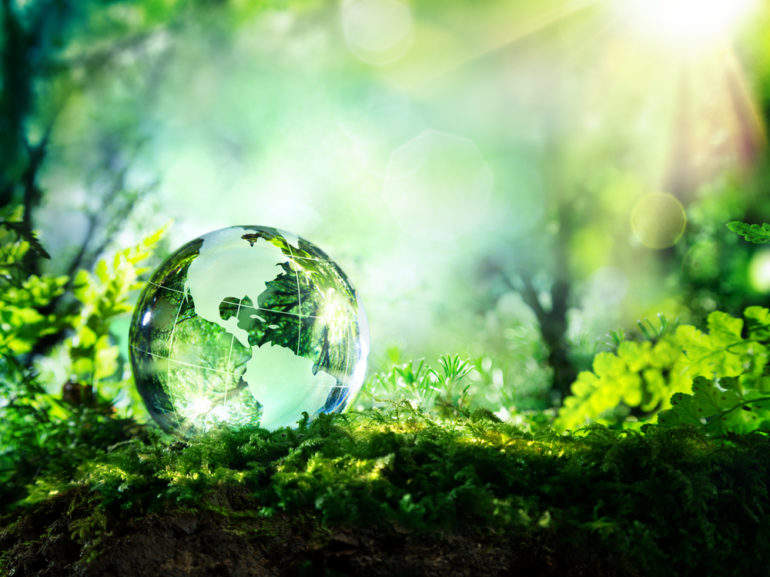 Banking can be described as many things, but the words ethical or sustainable rarely come up, especially if one has just received an unexpected overdraft charge. Even a 'friendly' bank, such as Co-op, is receiving negative press. There are some providers hoping to change this reputation, so what is the future of ethical banking?
Is ethical banking a feasible option? It has certainly been tried before. The most prominent example in the UK is the Co-operative Bank. It operated an ethical policy which, by and large, excluded the provision of any banking services to businesses which took part in certain business activities or sectors.
Recent years have not been as kind to the Co-operative Bank. In 2013-14, the bank needed a rescue plan to address a capital shortfall of approximately £1.9bn ($2.4bn). Over the last five years, it has accumulated losses of £2.6bn and since 2012, its branch network from 353 locations to 95. In February 2017, the bank's board announced they were 'inviting offers' for a possible sale.
Away from financial stability, other unethical stories emerged regarding the Co-operative Bank, chiefly its former chairman Paul Flowers caught buying crack cocaine and methamphetamine.
If the most prominent 'ethical' bank in the country turned into this, what chance does anyone else have?
Are ethics sustainable for a bank?
Ethics can be a costly endeavour, as the Co-operative can attest. However, it does not have to be that way as the future of ethical banking may differ to its past.
The Global Alliance for Banking on Values (GABV), which comprises of 40 banking institutions across the globe, believes that this alternative can actually strengthen financial markets and can bring steady financial returns.
Marcos Eguiguren, executive director of the GABV, explains: "We can find these [sustainability-focused] banking institutions in different markets, all serving diverse needs but they all are using specific business models driven by a set of common guidelines, the Principles of Sustainable Banking. One of the reasons why these banks are growing in size and number is because they are meeting the needs of individuals and enterprises in the local communities."
The alliance's 2016 report states: "Sustainability-focused banks are growing in strength and number because they focus on real human needs in the real human economy.
"Since the financial crisis seven years ago, a group of sustainability-focused banks have demonstrated that a focus on the real economy with a dedication to supporting economic social and environment impact delivers steady financial returns."
According to the report, sustainability-focused banks (SFBs) are big financers of the real economy in terms of loans to total assets, which was 76.8% in 2015.
This is nearly double the loans to total assets ratio of Globally Systemically Important Financial Institutions (GSIFIs), which are banks such as Barclays, Deutsche Bank and Santander.
In addition, in terms of growth, SFBs have had higher levels of grown than GSFIs with regards to loans, deposits, assets, equity and total income over a five and a ten year period. However, the SFBs have come from a much lower base.
What's out there?
While ethical investments or lending to worthy causes are achievable goals, an ethical current account is an entirely different proposition. One firm hoping to have a go is Triodos Bank.
Founded in 1980 in the Netherlands, the bank has been in the UK for 22 years, but has decided to move into the current account space in an ethical way. What does that entail?
Huw Davies, head of retail banking at Triodos Bank, tells RBI: "We are challenging how banking is done. We're trying to do things differently and we think money can be one of the most powerful forms of democracy and force for good that there is.
"We have quite a simple model. We take in retail deposits from customers and we're talking about UK savers and we lend them out into sustainable lending in some key sectors that we think are important in terms of sustainability. Importantly, the way we do that, and there's a lot of talk about transparency, we show every single loan that we make. I think that's refreshing in the sector."
According to research from Triodos, two-thirds of people want to know where banks are lending their money and three-quarters of people are unaware of where it ends up.
This ethical mentality also applied to how the bank works internally. There are no performance bonuses and the minimum-to-maximum pay ratio is less than ten, a fair distance apart from some of the bigger banks.
Unity Trust Bank has a similar approach. While not offering a personal current account, business current accounts are available, at the moment, the firm only lends to organisations that contribute to economic and social change.
Becoming independent in 2015, the bank loaned £76.9m in 2016 which £15.1m additional finance leveraged. Through its work, 1,895 jobs were created and protected with 1,026 bed spaces created and renovated.
Daryl Wilkinson, Director of Customer Propositions and Strategic Marketing for Unity Bank, says: "We help organisations to prosper and contribute to economic, community and social change. Put simply, we're here to help create a better society."
Margaret Willis, CEO of Unity, says: "We were established over 30 years ago, with a vision to create a bank that would serve the needs of its customers and enrich society as a whole."
Why now?
"We've been growing steadily over 22 years and we've long considered a current account to be the next step for us to take," Davies says.
"I think there's been an increasing shift over the past 5-10 years to what we're trying to do. As a business, we feel we're in a place to deliver this. More and more people care about how they use their money and I would argue that if you look at most sectors, whether its energy, transport or food, it's possible to make a sustainable choice as a consumer. I would argue strongly that financial services, as such a big part of our economy, has been behind in that trend."
Triodos charges £3 a month for its current account, a move that is slightly against the grain of the multitude of the UK's 'free' banking accounts.
"The UK really is an anomaly in the world and in Europe in terms of our model of so-called free banking. We really sat back and saw an opportunity to do something different," Davies explains.
"There is no such thing as free banking. We all know that the banks make £1.2bn in revenue from fees and charges often related to unarranged overdrafts and hidden penalty fees. The notion that it is free is a myth in our opinion because someone is always paying and the minority of people are absolutely subsidising free banking for a lot of people.
"We could have carried on with the fee structure, but we didn't think that was right. We took a different approach and decided to charge a flat monthly fee to everybody to contribute in part to the day-to-day running and provision of the account.
"On the flipside, we're not going to be taking the high and hidden charges that other banks may take. We'll have a competitive arranged overdraft rate. Any payments over an arranged overdraft would be returned or declined, but we will make sure that the customer is aware when coming up to limits."
Getting the message out
The problem with a new bank or current account in the market is making the public aware of the offering. With big banks having the history and the marketing budget that escapes newer entrants, how can anyone hope to compete?
Unity Trust launched a new website in April 2017 in an attempt to make it quicker and easier for engagement.
This was followed by six digital sheet adverts in train stations across the UK, as well as radio and print adverts.
Triodos recognises the struggle, but it making attempts to gain a bit of attention past its current 50,000 customers in the UK.
"We've had that problem for a while now," Davies adds. "We've been growing sustainably and we have a wide range of ways of getting our message out.
"Interestingly, I think we're quite a rare example of a bank of which our customers are very fond because of the nature of what we're doing and that we're facilitating positive change. When they know about us, they think it's a great idea. The challenge we have is quite different from a lot of the banks in that it's a positive message that we need to get out rather than being known but not likes. It's a distinct marketing challenge and one that we've been dealing with for a while now.
"We've had the initial launch and were pleased with the coverage. We have a lot of engagement on social media, maybe unusually for a bank. We have a huge amount of social media engagement with customers and non-customers, possibly due to our stories."
Future of ethical banking: what's the goal?
Davies claims that Triodos' target is to double its customer number in the UK within a couple of years. If the demand is higher, then the situation will be evaluated for sustainable growth.
He says: "It's fair to say, by any banks' standards, doubling a bank's numbers in a couple of years is quite an ambitious target."
Bringing it back to Co-operative Bank, how can Triodos succeed where, arguably, Co-op failed? How will this offering be any different?
Davies concludes: "The main difference between us and Co-op, which has done some really good work with bringing in that voice in high street banking, is that their focus is on negative screening. We take that a step further and only lend to people making a positive impact. It can't be neutral.
"I think we need different banks and different bankers. Financial services have really lost their way in the last 10-20 years. I suppose part of our message is to really think about the role of money. The notion that banks are big untouchable organisation that cannot be changed is something that I do not believe."
A strong message, but it remains to be seen whether the customers believe it as well.