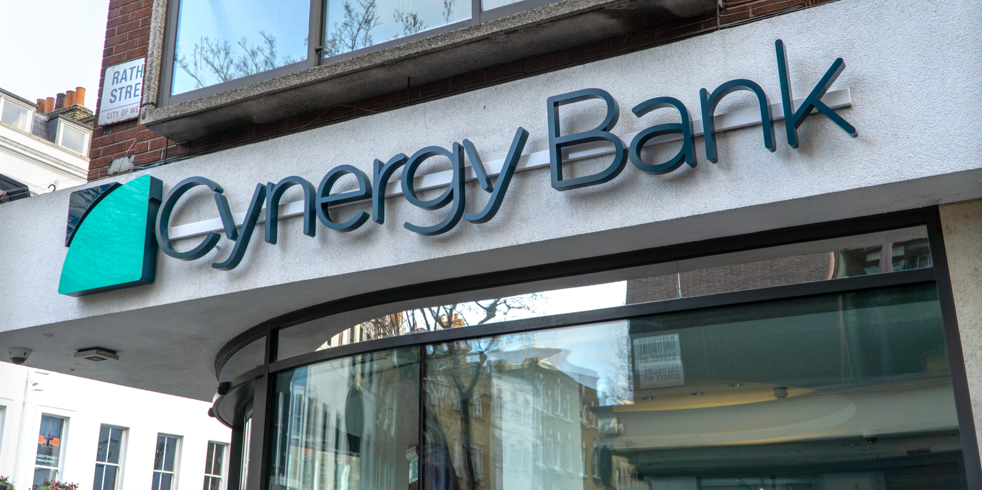 Cynergy Bank has secured a £20m Tier 2 capital facility from British Business Investments. The capital will be deployed across Cynergy Bank and Cynergy Business Finance.
British Business Investments is a wholly-owned commercial subsidiary of the British Business Bank. Cynergy says the funding will enable it to accelerate delivery of its current business strategy. That is, to be the UK's premier 'human digital' bank and market leader in the SME lending space. The Tier 2 Capital facility will also support Cynergy Bank's growth plans. These include delivering over £250m of new-to-bank lending across the SME and property sectors.
The £20m subscription has been provided through British Business Investments' Investment Programme. This is designed to increase the supply and diversity of finance for smaller businesses by boosting the lending capacity of challenger banks and non-bank lenders.
Cynergy Bank's future growth plans will be underpinned by the rollout of its 'human digital' model. This combines tailored customer relationship management with the full digitisation of traditional banking products, The challenger bank aims to provide an enhanced range of digitally enabled products and services that serves the blended financial needs of business owners, property entrepreneurs and family businesses.
2022: Cynergy Bank reports 14% net lending growth
In 2022, Cynergy Bank achieved a profit before tax (PBT) growth of 66% to £50.5m, with 14% net lending growth. This results in its total net lending book rising to £3.3bn.
Nick Fahy, CEO, Cynergy Bank said: "We're pleased to be working with British Business Investments. This investment is a truly exciting milestone in our commitment to supporting the financial needs of SMEs and businesses in the UK. This additional funding will boost growth in our business. And deliver our strategic objectives over coming years, while significantly increasing lending capabilities for SMEs, property entrepreneurs and family businesses."
Judith Hartley, CEO, British Business Investments added: "At British Business Investments, our mission is to increase the overall supply and diversity of finance for smaller businesses across the UK. This £20m Tier 2 commitment to Cynergy Bank supports that mission. It will help more smaller businesses across the UK access the capital they need to grow."
The former Bank of Cyprus UK rebranded as Cynergy Bank in 2018. Bank of Cyprus sold its UK operations to Cynergy in 2018 in a deal worth around £100m. At that time, Cynergy Bank served around 70,000 retail banking and 5,000 SME customers.