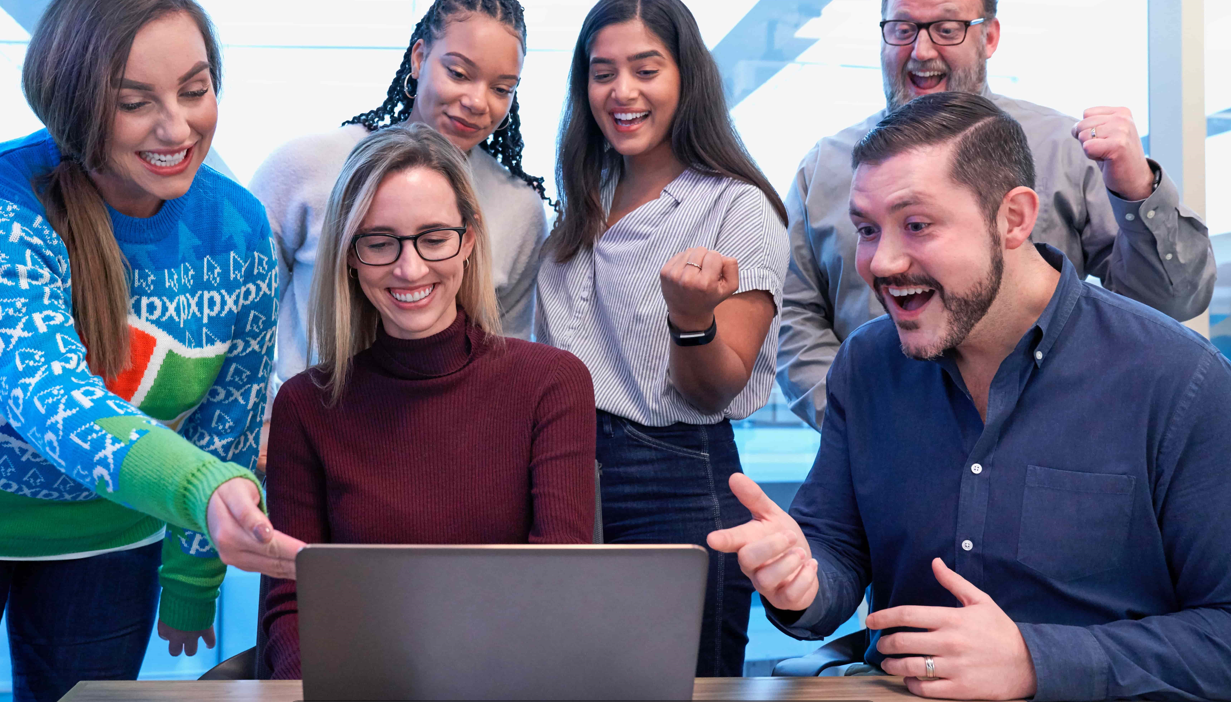 People working in the banking sector are the UK's happiest workers according to a study by equity management platform, Vestd.
Moreover, banking has the highest levels of job satisfaction with 84% of workers in the sector approving of their CEO. And 75% of staff in banking would recommend their workplace to a friend.
Banking ranked above the legal and education sectors for overall employee happiness, despite its reputation as an industry with high pressure and a poor work-life balance.
Also in the top five of the happiest workers are those in the insurance and automotive sectors.
Logistics workers are the least happy with their jobs according to Vestd.
Only 48% of logistics staff are prepared to recommend their company to a friend. And only 59% of logistics workers approve of their CEO.
Happy workers: 'just the start'
The travel sector was second from bottom with just 58% of workers recommending their company and 64% rating their CEO. The recruitment industry had the lowest employee tenure with workers staying on average three years.
Ifty Nasir, CEO of Vestd, said that keeping workers happy was "just the start" for business leaders.
"Feeling happy in your job is a massive part of your general wellbeing. Employers are increasingly aware of the importance of staff satisfaction, but happiness should be just the start.
"Taking employee happiness to the next level and generating employee engagement, where staff are highly motivated and genuinely invested in their company's success, can have a huge impact on the bottom line.
"Engaged staff are significantly more likely to be more productive and contribute to a positive workplace culture. Key ingredients for any growing company."
The survey compares businesses across a range of sectors. These include looking at CEO approval ratings and "recommend to a friend" scores on Glassdoor, as well as average employee tenure according to LinkedIn.
The top 10 sectors with the happiest workers
| | | | |
| --- | --- | --- | --- |
| Sector | CEO approval rating (% based on Glassdoor) | Recommend to a friend score (% based on Glassdoor) | Median employee tenure (in years, based on LinkedIn) |
| Banking | 84% | 75% | 6.2 |
| Legal | 85% | 71% | 4.5 |
| Education | 73% | 73% | 4.9 |
| Insurance | 73% | 65% | 5.9 |
| Automotive | 76% | 65% | 5.3 |
| IT | 80% | 71% | 4.2 |
| Financial services | 76% | 71% | 4.5 |
| Recruitment | 82% | 75% | 3.3 |
| Manufacturing | 70% | 64% | 5.5 |
| Utilities | 75% | 62% | 5.1 |