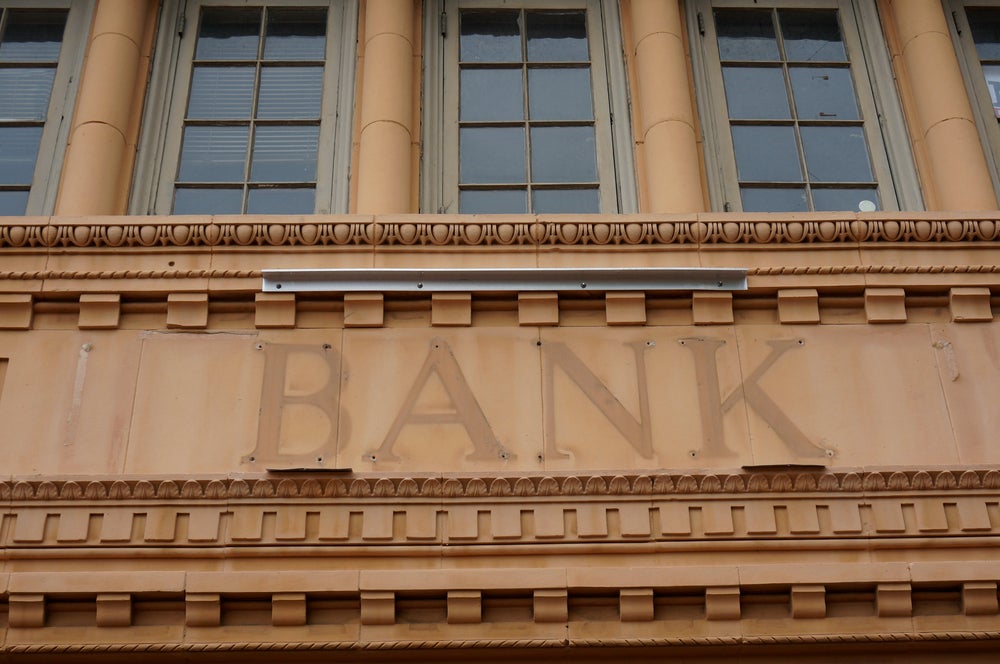 Another 1,376 US bank branches shuttered in the past 12 months. This takes total US bank branches to just below 78,000, the lowest number since the 1980s.
But compared with the UK and parts of Europe, the US arguably remains over-branched.
US branch density three times the level in the UK
78,000 branches to serve a US population of 332 million equates to branch density of 23.5 branches per 100,000 people. The comparable figure in the UK is about one-third of the US figure. Total UK bank branches are down to around 5,000. With a population of 66 million, the UK branch density is about 7.6 branches per 100,000 people. The figure is even lower in a number of European countries such as the Netherlands, 5.5 and Finland 6.2.
But the trend towards US bank branch rationalisation continued in the past 12 months.
The total US branch network of FDIC-insured institutions reduced to 77,796 at the end of June. The comparable figure a year earlier was 79,192. US bank branch numbers peaked in 2009 at 99,550. The number has fallen each year from 2009 and since then total US bank branches are down by 21%.
Chase remains the largest US bank by branches. The Chase branch network actually increased by a net 57 units y-o-y to 4,876 at the end of June. This still represents a drop from 2013, when the Chase branch network hit a high of 5,697 outlets. While JPMorgan has ultimately closed more Chase-branded branches than it has opened over the last decade, it has closed branches at a much slower rate than the likes of Bank of America and Wells Fargo.
How well do you
really

know your competitors?

Access the most comprehensive Company Profiles on the market, powered by GlobalData. Save hours of research. Gain competitive edge.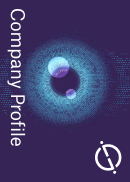 Company Profile – free sample
Thank you!
Your download email will arrive shortly
Not ready to buy yet? Download a free sample
We are confident about the unique quality of our Company Profiles. However, we want you to make the most beneficial decision for your business, so we offer a free sample that you can download by submitting the below form
By GlobalData
Chase directly links its branch strategy to its outperformance of competitors in terms of deposit market share. After examining consumer sentiment regarding branch banking, GlobalData analyst Ciaran Yates argues that this strategy is working.
GlobalData 2002 Financial Services Consumer Survey
Yates tells RBI: "According to GlobalData's 2022 Financial Services Consumer Survey, 58% of US consumers agreed with the statement: I do not want to use a bank that has no branches. Only 20% of consumers disagreed. When looking at the channel usage patterns of both these groups, the explanation for these responses becomes obvious.
"Of the 58% who showed a strong preference for branch access, 72% reported using a branch at least once a month. By comparison, among the 20% that disagreed with the statement, monthly usage dropped to 44%. Overall, 42% of US consumers both make regular use of their bank's branch network and are discomforted by the idea of a bank being unable to offer access to such a network."
US banks ranked by deposits: Chase leaps from a distant third to rank first
In the year following the financial crisis (2009), JP Morgan Chase ranked only third by deposits in the US. Chase' total deposits at that time of $640bn, trailed Bank of America ($907bn) by a whopping $267bn. Wells Fargo ($760bn) was also well ahead of Chase. By 2014, Chase overtook Wells Fargo ($1,079bn to $1,073bn) to rank second, but still some distance behind Bank of America, with $1,173bn.
JPMorgan Chase ranked as the largest US bank by deposits for the first time in 2017. There was a photo finish that year among the top three US banks by deposits.
Chase total deposits in 2017 of $1,312bn were just $25bn ahead of Bank of America ($1,287bn). Wells Fargo was just another $28bn back with $1,259bn.
Fast forward to 30 June 2023 and Chase has established a clear lead. Its total deposits of $2,066bn are now $179bn ahead of Bank of America ($1,887bn). Wells Fargo is a distant third with $1,377bn.
Wells Fargo closes 1-in-3 branches or 2,238 units since 2009
Following the financial crisis, Wells Fargo operated by far the largest branch network. The Wells Fargo branch network peaked at 6,795 in 2009.
Since then, Wells Fargo has been among the most aggressive banks in terms of branch rationalisation. It has closed one-in-three branches since 2009, some 2,238 outlets. The Wells Fargo branch network now comprises 4,557 units, down a net 211 in the year to end June.
The third large US bank branch network, Bank of America, is down by another 2.4% in the past year or 94 outlets. Bank of America's branch network now comprises 3,812 units.
38% of Bank of America branches or 2,426 units close since 2009
Almost two-in-five Bank of America branches have been shuttered since numbers peaked at 6,238 units in 2009. PNC operates the fourth largest UK branch network. A net 176 PNC branches closed last year, reducing the branch network to 2,441 outlets. One-in-five PNC branches or 603 outlets have closed since its branch network peaked at 3,044 units in 2012.
US Bank: fifth largest US branch network increases following acquisition
US Bank wrapped up the acquisition of Japan's MUFG, US-based Union Bank last December. The deal, valued at $8bn, resulted in an increase in the US Bank branch network.
In particular, Minneapolis-headquartered US Bank increased its branch presence across California, Washington and Oregon. US Bank now operates 2,342 branches in total. The US Bank branch network peaked at 3,238 in 2024.
Truist, the sixth-largest branch network, is the only other US bank with over 2,000 outlets-but only just.
Truist, the result of the merger involving BB&T and SunTrust now operates 2,003 branches. Branch rationalisation continues following the 2019 merger, at the time the largest US bank merger in a decade.
Truist: network shrinks by one-third post BB&T, SunTrust deal
Truist closed a net 115 branches in the year to end June 2023. Pre-merger, BB&T and SunTrust operated 1,971 branches and 1,243 respectively. Moreover, SunTrust had been one of the most enthusiastic banks in terms of rationalisation. It closed 30% of its branches or 516 units in the decade prior to the merger. The SunTrust network peaked at 1,759 branches in 2008.
Back in 2006, Regions' branch network peaked briefly at over 2,000 branches. Its acquisition of Alabama-based rival AmSouth Bancorp for nearly $10bn, catapulted Regions into the top 10 largest US banks. The Regions branch network comprised 2,087 branches in 2007. Since then, the network is down by 38% to 1,276 outlets, the seventh-largest in the US.
7th and 8th largest networks: Regions and TD contrasting branch strategy
Regions' branch strategy contrasts sharply with the eighth-largest branch network, Toronto Dominion. The US-based TD branch network peaked at 1,336 in 2013. Since then, it has reduced its network by a modest net 192 units to 1,174 branches today.
The top 10 largest US branch networks are rounded off by Citizens Financial and Fifth Third. The Fifth Third branch network peaked at 1,370 units in 2013. In the intervening decade, the bank has reduced its branch numbers by 21%, the industry average, to 1,082 branches.
Citizens, the one-time US-subsidiary of Royal Bank of Scotland, has been more aggressive in branch rationalisation. Branch numbers reached 1,527 in 2011. Since then, the Citizens branch network has contracted by almost 30% to 1,093.
13 US banks still operate branch networks over 1,000 units
Three other banks operate branch networks still in excess of 1,000 outlets. M&T, Huntington and Bank of Montreal's branch networks comprise 1,072, 1,051 and 1,046 respectively. As of June 2022, BMO operated 520 branches in the US. Its acquisition of Bank of the West added nearly 1.8 million customers and an additional 500 branches in Key US growth markets. As ranked by assets, BMO is now the 8th largest bank in North America. In the US, it has a strong position in three of the top five local markets and a footprint in 32 states.
M&T's branch network topped 1,000 for the first time in 2022, following its acquisition of People's United. The $8.3bn acquisition incorporated around 400 People's United branches. Added to M&T's 700 or so branches, the newly enlarged M&T now runs a network of 1,072 units across 12 states from Maine to Virginia and Washington DC. The Huntington branch network has also grown as a result of its M&A strategy. Huntington total branches exceeded 1,000 for the first time in 2021, when it snapped up TCF.
Citi, Capital One and Santander
Citi remains the fourth-largest US bank as measured by deposits, after JPMorgan Chase, Bank of America and Wells Fargo. But ranked by branches, Citi ranks behind regional outfit Keycorp (985 units), in 15th place. For its part, the Keycorp network hit a high of 1,235 in 2017.
The Citi US-based branch network has not topped 1,000 outlets since 2015. Numbers peaked in 2008 at 1,079 outlets. In the intervening period, 38% of branches or 409 units have closed, leaving Citi with 670 US-based branches.
Santander has been even more active in branch rationalisation, closing 45% of its network since 2008. In that period, Santander's US-based branches are down from a peak of 807 to 439 today.
Citi and Santander branch restructuring is however relatively modest compared to Capital One. The Capital One branch network hit a high of 991 in 2010. Since then, over 70% of branches have closed, leaving a surviving network of 284 outlets.
Branch evangelists can highlight Chase as an example of how commitment to the branch contributes to success in growing deposits. The counter argument can be applied to Capital One.
The change in branch strategy has had little impact on Capital One's place in the ranking by deposits. Back in 2010, Capital One ranked as the 14th-largest bank by branches with its 991 outlets. By deposits, it punched above its weight and ranked 8th in the US. Today, its branch network is well outside the top 20 US banks by that measure. But today, Capital One still ranks as the 8th-largest US bank by deposits.