In the next five years, Scotiabank wants to be the leader in customer experience and digital banking in its five core markets – Canada, Chile, Colombia, Mexico and Peru. Ignacio 'Nacho' Deschamps, Scotiabank's group head, international banking and digital transformation, tells Robin Arnfield about the bank's digital transformation plans
Based on a technology investment of C$2.6bn ($1.95bn) over the next three years, of which half will be spent on digital, Scotiabank wants to achieve at least 70% digital adoption by its customers by 2021.
It also wants to see at least 50% of products being sold digitally, and in-branch financial transactions accounting for under 10% of total transactions by 2021.
Meeting these digital goals will enable Scotiabank to achieve an all-bank productivity ratio of 50% or better by 2021, down from 54% today, Deschamps says.
"While our digital strategy is very ambitious, we've developed very clear metrics to enable us to measure our success," he says.
In May 2016, Scotiabank, which has 29 subsidiaries across Latin America and the Caribbean, was recognised by RBI as the global bank with the best digital strategy for 2016 at the magazine's London awards ceremony.
Canadian Banks Digital Transformation & Maturity Level, a February 2017 report by IDC Canada analysts Robert Smythe and Jason Bremner found that RBC Royal Bank of Canada and Scotiabank are the Canadian banks that are most focused on financial technology.
Origins
Deschamps joined Scotiabank as strategic advisor for global digital banking to president and CEO Brian Porter in January 2016.
He had previously led BBVA's digitisation initiatives as a member of the Spanish bank's global executive committee, and chair and CEO of its Mexican subsidiary BBVA Bancomer. Deschamps was also head of South America and global head of retail banking at BBVA, and president of the Mexican Banking Association.
Appointed group head, international banking and digital transformation in February 2016, Deschamps oversees Scotiabank's personal, small business and commercial banking operations globally outside Canada. He also has executive responsibility for Scotiabank's digital transformation.
"I'm very impressed with Scotiabank's commitment to the digital transformation process," Deschamps says. "Scotiabank has full alignment for this, starting with its board and management team, which is why we have good momentum in digital."
"Brian Porter is very cognisant of the need for Scotiabank to change the way it operates," notes Smythe. "Unlike BMO Bank of Montreal, for example, Scotiabank has taken a very public stance as to what it's doing with digitisation.
"Also, whereas some banks have a lot of people with 'digital' in their title, making digital accountability unclear, Scotiabank is fairly contained in the chain of command for digital. It has one person, Deschamps, who is ultimately accountable for digital."
Customer experience
Digital banking is all about the customer experience, Deschamps stresses.
"Banks like Scotiabank have many channels for interacting with customers," he says. "Digital isn't the largest channel, but it's the most critical in terms of innovation. This is because, through real-time digital interaction with customers and co-creation with them, we can get more closely and more quickly to what customers need. We can then extend our digital tools to other channels as they are transformed by technology.
"My vision is that, in the future, there will be a very strong convergence between the digital tools customers use for financial services and the tools our employees use in physical channels to make the client conversation more fruitful."
Scotiabank has developed and deployed a customer experience (CX) management system in its branches, contact centres and digital channels in its five key markets of Canada, Chile, Colombia, Peru and Mexico. The bank refers to the CX system, which is based on software from customer feedback specialist Medallia, as a net promoter system.
"Our CX system is designed to provide constant feedback from customers, so that, based on this feedback, we can call customers back, and prioritise investments and business decisions," says Deschamps.
The CX system includes post-interaction surveys, customer callbacks, providing digital coaches to customers, a dedicated CX team, and empowering front-line staff to act on and escalate issues identified by customers.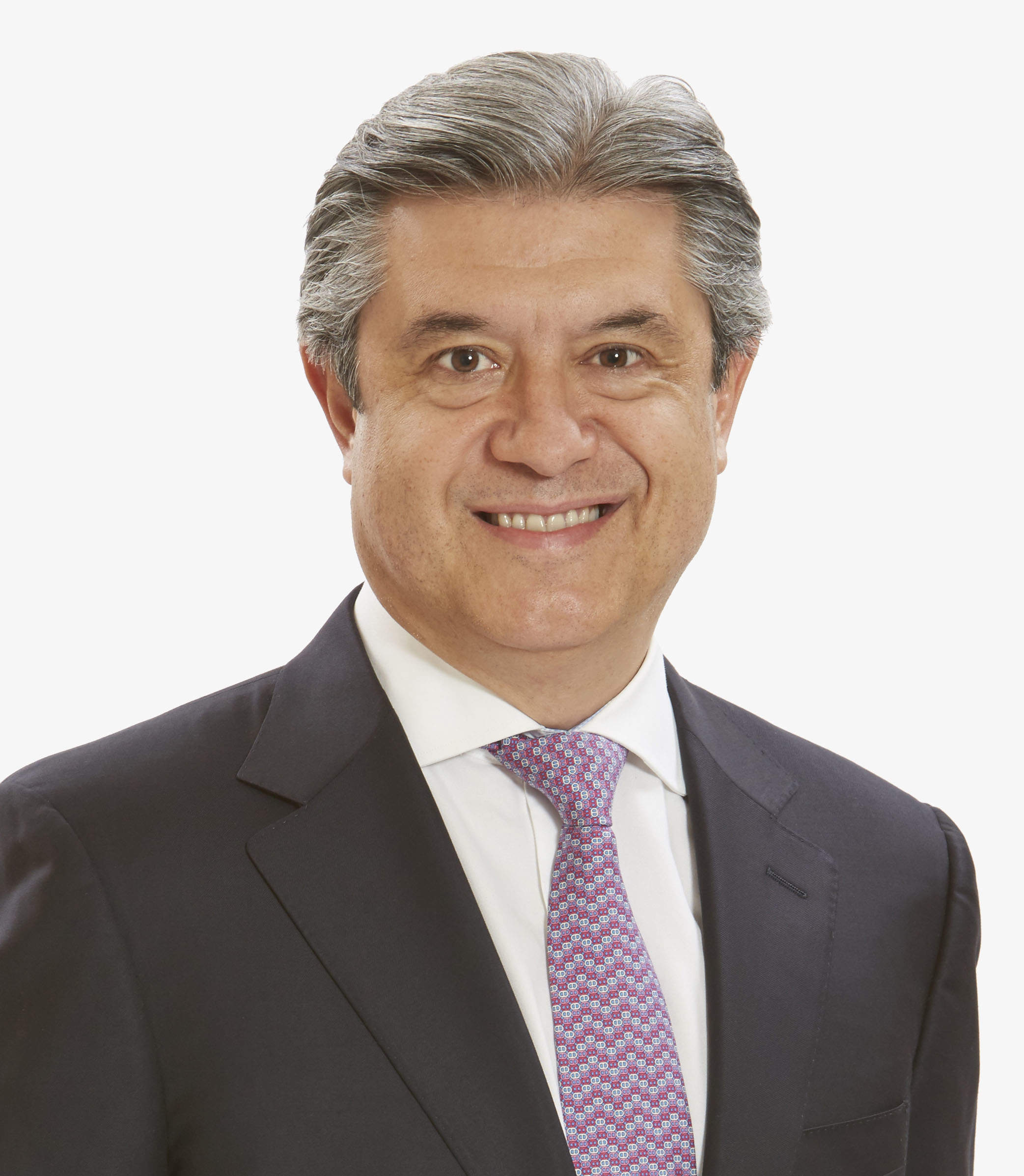 Strategic design
"Our strategy in Canada and across our LAC subsidiaries is to speed up our design capabilities for web and mobile banking to meet customers' requirement for a more intuitive, faster interface enabling them to meet their banking objectives," explains Deschamps.
"Our advantage is that we're executing a single digital strategy in our five key countries, and that we have a technology policy of 'build once, deploy many times'. For example, the digital solution we've built for personal loans in Chile will be exported to other countries."
Scotiabank has opened digital factories in Canada, Chile, Colombia, Mexico and Peru over the last few months.
"Our digital factories aren't technology labs separate from our company where we build toys to show off our progress," says Deschamps.
"Their purpose is to enable us to transform ourselves in an effective manner, and this requires new talent and an agile way of innovating. Our digital factories are workspaces where digital experts and banking experts collaborate in small teams we call scrums with specific goals to drive digital sales in our banks in our various markets."
Deschamps says that, when one digital factory exports a solution to another Scotiabank subsidiary, the digital factory in the receiving country adapts the solution to local market requirements such as underwriting criteria and local regulations.
"We're testing new technology in our digital factories to provide more resourceful self-service options to customers and to enable customers to connect, when needed, in a smart way to other customer service channels," Deschamps explains.
"We can see an opportunity to use voice recognition and AI-based chatbots for customer service. Of course, customers love intuitive smart self-service, but, at some point, they may need to talk to a human being. So, it's important that the mobile, call centre and other channels are connected."
Changing culture
"We're building a much stronger customer culture and are driving a cultural change," says Deschamps.
"The goal is to align ourselves with our customers and to build high-performing teams that attract the right talent for our digital transformation. You don't only need digital marketers, data scientists, software developers, and design thinkers to build a great mobile platform for clients, you also need very smart banking experts."
Scotiabank recently appointed digital banking heads in its four key countries, Fuencis Gomez (Mexico), Marcelino Herrera Vegas (Colombia), Daniel Kennedy (Chile), and Luis Torres (Peru).
"These digital banking heads are very senior members of the bank and are responsible for managing innovation for their retail and SME customers," says Deschamps.
"But they don't work on their own, as they are part of an ecosystem reporting to Shawn Rose, who is EVP of digital banking globally [who reports to Deschamps].
"This ensures that, when we build a digital tool in one country such as Canada, it can be exported to other countries."
Rollout
Scotiabank has been rolling out its new digital banking platform, which offers more personalised services such as online advice, tools and pre-approved products, across its international operations.
So far, the new online and mobile platform is live in Mexico, Panama and 20 Caribbean countries, with around 800,000 customers using it. It was scheduled to be available in Chile in May 2017.
"Our new digital platform is well connected with our branch networks in order to help customers use our new services," says Deschamps. "Having branches is a huge advantage, as digital adoption requires a lot of customer training. When our branch staff help customers perform for the first time online bill payments or obtain account information online, that completely changes the way customers interact with us."
Deschamps says Scotiabank Canada started its digital transformation ahead of the bank's other markets. "Scotiabank Canada has made a huge innovation in two services that are very important for Canadians – you can now open bank accounts and credit cards fully online in Canada," he says. Both Scotiabank Canada and Mexico have partnered with US-based SME lending platform Kabbage to provide online small business loans.
"We're targeting small business clients who have chequeing accounts but not lending accounts to offer online loans that can be opened in minutes," says Deschamps. "This means the client doesn't need an interview with a lending officer."
Optimism
"I'm optimistic about the growth of digital banking in the Pacific Alliance countries," says Deschamps.
"The population of Chile, Colombia, Mexico, and Peru have a median age of 30 years old, and these four countries are seeing rapid growth in smartphone adoption. Soon there will be as many smartphones as people in the Pacific Alliance countries. Young people in these four countries need to use digital banking solutions, as these countries have a lower number of branches per population than Canada."
Chile is the Scotiabank market with the most advanced digital sales in the Group, notes Deschamps. "In Chile, which has nearly 100% internet penetration, we're making a lot of progress in selling personal loans, term deposits, and other products digitally," Deschamps says.
"Also, we're promoting online term deposit renewals in Chile. Scotiabank Chile is now seeing 70% of all term deposits renewals being performed digitally, which saves time for customers and costs for us."
Scotiabank's Canadian digital-only subsidiary Tangerine, which has two million customers, is a key asset for the bank's digital transformation, says Deschamps. "Tangerine is really another digital factory, as its innovation team is deeply connected with our other digital teams in Scotiabank to leverage new technologies."
Data and analytics
"We've made a big investment in data analytics," says Deschamps. "Marketing has become a data-driven activity, and in digital banking everything has to be measured, starting with customer adoption of our new services."
"One big opportunity we're leveraging with our digital factory experts is risk analytics to upgrade our capabilities for digital sales on the web and on mobile. In the past, whenever an existing bank customer applied for a new lending product, the bank would start from scratch. But we're leveraging our understanding of our customers' payment behaviour, so we can pre-approve loans such as new lines of credit for a car, a new mortgage or a new credit card.
"Pre-approvals will be a huge driver of sales and offer a better customer experience. There's no point in asking an existing customer to take 10 steps to complete an application, when we already know them and, with one click, can offer the same outcome."
Scotiabank's Canadian digital factory has developed the Customer 360 analytics tool which enables the bank to make more relevant offers to customers. "The tool has initially been made available in Canada and will be deployed in three months' time in Chile and subsequently in the other Pacific Alliance countries," Deschamps says.
"It takes into account all the information we have about a customer so we can be much more relevant in the value propositions we offer them such as pre-approved loans. Also, we can solve problems for customers in a more relevant and intuitive way, and can anticipate their needs and the new financial services they are looking at."
Cybersecurity
Scotiabank is among the Canadian banks which last year invested in SecureKey, a Canadian technology start-up developing a blockchain-based federated digital ID network for Canadian consumers and businesses. The bank has also signed up to support the SecureKey ID network, which, when launched, will offer a single sign-on alternative to consumers instead of having to remember multiple identity credentials.
"We've invested a lot of money in cybersecurity, including a C$2m donation to the Scotiabank Cybersecurity and Risk Analytics Initiative at the University of British Columbia," says Deschamps.
"It makes sense that some cybersecurity activities are industry-wide and some are tools that we develop for our customers.
"I was in Israel recently looking at cybersecurity companies, as Israel has a great technology startup ecosystem and is very strong in cybersecurity. We're developing some partnerships in Israel, as we're very interested in the security and fraud-prevention technologies developed there.'
Fintech Collaboration
"We don't see fintechs as competition," says Deschamps. "We have to learn a lot to learn from them, which is why our digital strategy includes fintech partnerships."
Scotiabank has partnered with venture capital firm QED Investors to invest in fintech startups in Latin America which improve the customer experience. "Through our fund with QED, we've invested in three fintech companies so far," says Deschamps. "In some cases, we will mentor a fintech, partner with them or buy services from them."
Scotiabank has also invested C$15m in a US-Canadian venture capital fund developed by Georgian Partners, whose theme is investments related to artificial intelligence, security, and messaging-based interfaces.