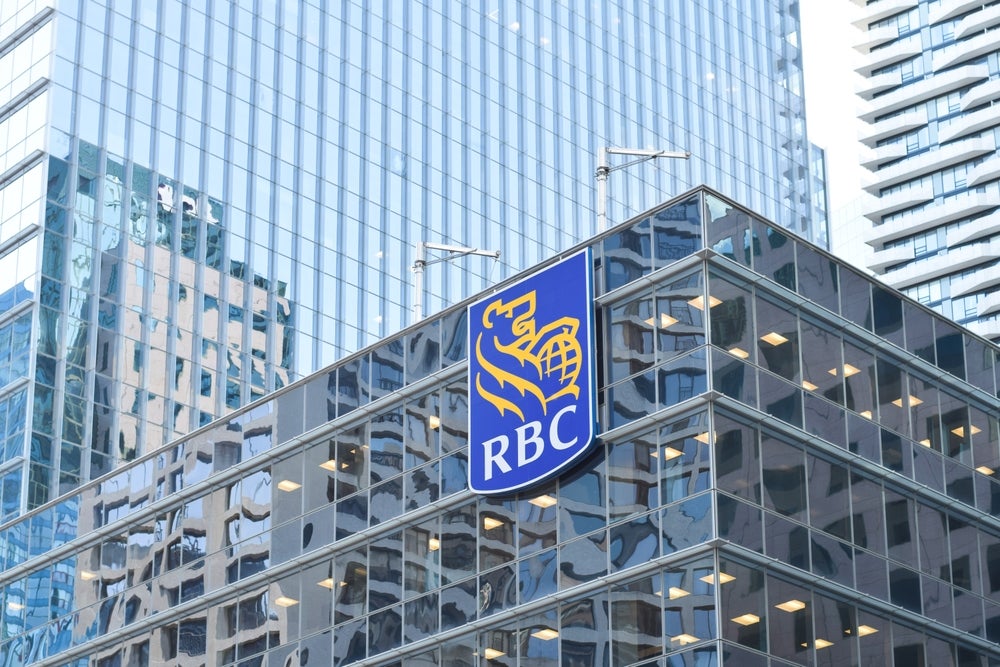 While Canada has produced some of the world's leading tech companies, many emerging entrepreneurs continue to face challenges making their debut and scaling to their full potential.
Access to a diverse range of funding sources and pool of investors remains a challenge for Canadian innovators. Data from BDC Canada shows that a significant portion of tech funding comes from venture capital (VC) firms. But only 0.5% of VC-backed Canadian businesses achieved a valuation above $250m. This compares unfavourably to 2.9% in the US.
According to a census from Startup Canada, more than half of Canadian entrepreneurs cite access to funding as the primary challenge for their business.
This challenge is especially acute for entrepreneurs when attempting to secure funding from many major financial institutions. Typically, they hold more conservative risk postures and have a vague understanding of the rapidly evolving and highly disruptive tech and innovation sector.
Beyond securing capital, accessing relevant advice and solutions that are tailored to their unique startup needs remains an unmet need. This is especially true for first-time founders. Specifically, they may not have the industry experience or network to help them connect with fellow entrepreneurs and partners.
This is a gap that RBCx strives to fill. Its mission is to create a more robust and resilient pipeline of innovators in the Canadian tech space. RBCx is the tech and innovation banking arm of Royal Bank of Canada (RBC). It leverages the bank's deep institutional knowledge, scale and capital with its own extensive network of highly specialised tech industry advisers, ecosystem partners and investors to back some of Canada's boldest and brightest innovators.
How well do you
really

know your competitors?

Access the most comprehensive Company Profiles on the market, powered by GlobalData. Save hours of research. Gain competitive edge.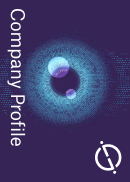 Company Profile – free sample
Thank you!
Your download email will arrive shortly
Not ready to buy yet? Download a free sample
We are confident about the unique quality of our Company Profiles. However, we want you to make the most beneficial decision for your business, so we offer a free sample that you can download by submitting the below form
By GlobalData
Reimagining how legacy institutions like RBC engage with entrepreneurs
In fact, many of the platform's advisors, leaders and team members are former entrepreneurs, investors, engineers, startup marketers and industry professionals themselves who happened to become bankers. This puts them in a unique position to truly understand the needs of tech founders as they navigate their growth journey.
"One of the biggest opportunities we have in fostering a more resilient tech and innovation ecosystem is reimagining how legacy institutions like RBC engage with and support founders," Sid Paquette, Head, RBCx tells RBI.
"Tech companies operate in an environment that is defined by a disruptive pace, talent pool, growth life cycle and business model that is different from any other type of business. It's what makes the industry so unique and ripe for innovation. So it was only natural that we'd model our own business, and the advice and solutions we offer with those things in mind, rather than force-fitting traditional banking solutions."
By creating a tech and innovation banking platform that features Banking, Capital, Platform and Ventures as its four key pillars, RBCx brings deeply experienced developers, investors, founders, marketers, designers and product managers to the client's table who are emboldened by RBCx's vision to fuel the country's innovation economy.
The founder's lament
Getting a tech business off the ground often requires funding from a combination of sources. These include bootstrapping from friends and family, grants and subsidies, accelerators, angel investors, VCs, and venture debt. Business loans from banks are also another key funding source. Historically, entrepreneurs have relied on banks for more traditional loans and other core banking services such as deposits and credit cards. However, tech entrepreneurs have often faced challenges gaining the support and understanding of major banking institutions. This can be attributed to the perceived risk profile of their innovative ventures against a bank's conservative lending policies. This has been especially true of those in the earlier stages of their growth journey. Capital is critical to testing proof of concepts and validating business models before profitability can be achieved.
"The reality is that founder support is still a bit of a catch-22, especially when it comes to banking and capital. You need capital to build and scale your idea to profitability. But many investors are demanding proof of profitability before you can even get there," laments Paquette, who has an extensive history in Canada's tech start-up landscape. "In this environment, founders need to balance the pitch of a great idea with thoughtful plans that articulate how they'll deliver ROI and sustained value to their client base."
On the other side of the table, it also requires investors, advisers and bankers who can appreciate and deeply understand the nuanced journey of a tech entrepreneur, and offer solutions, creative funding models and operational advice to support needs that are uniquely different from many traditional business models. That's exactly what RBCx brings to the table at every client engagement.
RBCx combines its deep experience and relationships operating in Canada's dynamic tech startup and innovation ecosystem with the scale and resources of Canada's largest financial institution to support founders, from startup to scale-up.
RBC x four business pillars: banking, capital, platform and ventures
Growing a successful business requires more than capital. It is why RBCx built a platform of industry experts, resources and marketing-leading solutions delivered through its four business pillars: Banking, Capital, Platform and Ventures.
As a core offering, the Banking group provides industry-leading banking and lending products and services that are tailored to the unique and rapidly evolving needs of tech companies. This is complemented by the Capital team – RBCx's investment management and fund finance arm to support the complex needs of technology companies and venture capital firms that are powering bold innovation in the country.
But beyond money matters, a tech company also contends with the challenges of smooth day-to-day operations, managing its tech infrastructure, promoting its brand and other business needs. This is where RBCx's Platform team plays in a league of its own by offering tech companies non-banking advisory services and functional specialists to support their marketing, communications, operations, product, strategic design and technology needs.
"Access to banking and capital is table stakes for founders," says Paquette. "If we can enable success by integrating ourselves into every critical aspect of the business throughout its growth, we can help reduce their risk profile and make their company more lucrative for potential investors, buyers and lenders."
Many of its clients credit RBCx with being more than a banking partner, playing a key role in their business journey. This includes Milk Moovement, a Halifax-based start-up with a mission to modernise dairy supply chains with its powerful reporting, real-time data insights, and easy-to-use software. The value provided by RBCx wasn't restricted to banking services and access to capital. It was the networking opportunities, advice, and mentorship that came with being an RBCx client that made all the difference. This is especially relevant for first-time founders such as Robert Forsythe and Jon King, co-founders of Milk Moovement. Their RBCx advisor connected them with a community of other like-minded founders to exchange ideas and learnings around shared challenges such as data security.
"Acting as a connector is integral to the way we do business," says Paquette. "We're active players in this ecosystem, so we know that our clients' relationships don't begin and end with us. Our network functions as its own capital."
Finally, RBCx's fourth pillar – its Ventures division – is where the team brings their own passion for innovation to life. It serves as the bank's internal incubator and accelerator, growing its own portfolio of tech companies to develop new capabilities that help solve real-world problems. In doing so, RBCx aims to redefine what a bank can do.
Powering innovation from within
As the innovation factory of RBCx, the Ventures group focuses on scaling a portfolio of startups and high-growth tech companies that are wholly-owned and operated by RBC. These ventures are focused on solving some of the common, and often, pressing challenges faced by Canadians and businesses at-large.
A prime example is Dr.Bill, one of four scaling ventures within the RBCx portfolio today. The venture was acquired in 2020 with one goal in mind: using technology to cut the complexities of medical billing so that physicians can get paid without the administrative hassle and spend more time with patients. Since its acquisition, the company has grown from serving 1,000 physicians across Canada to more than 13,000 physicians.
OJO Canada was similarly acquired in 2022 in an effort to provide a robust, AI-powered home search platform that seamlessly integrates with RBC's mortgage pre-approval and pre-qualification tools and resources to support the home buyer's journey.
While some companies under the RBCx roster of ventures were acquired, others, like Ownr, were built from scratch in-house. This online business incorporation platform was developed in November 2017 to help Canadian entrepreneurs drastically simplify the very first and critical step in their entrepreneurial journey: officially registering their business. With more than 100,000 entrepreneurs using its services, Ownr has become an affordable, accessible and digitally-enabled alternative to the expensive lawyer fees, paperwork and long wait times frequently associated with business registration.
It also seamlessly integrates with some of the most common administrative tasks that many entrepreneurs procrastinate on: opening a business bank account online, securing insurance, organising legal filings, and getting pre-approved for credit. By building these offerings into the workflow of a singular, digital experience, owners are able to complete these important tasks in a fraction of the time and cost so they can get back to spending more time running their business.
Mydoh is another in-house invention that was developed by the Ventures team in 2019 to address gaps in youth financial literacy. The venture's interactive app and resources for parents and youth have helped more than 100,000 Canadians adopt responsible money management habits to strengthen financial independence.
Growing faster, winning bigger by partnering with RBC
"Our work within the Ventures pillar gives us another layer of insights, and a more intimate understanding into the journey and pain points facing tech entrepreneurs," says Paquette.
"When we advise our clients, most of us at RBCx are coming from a place of personal experience as founders, investors and passionate innovators who understand the inner workings of startups, and have the backing of a large financial institution like RBC. That combination is one of the many differentiating factors that will help tech companies grow faster and win bigger when they partner with RBCx."