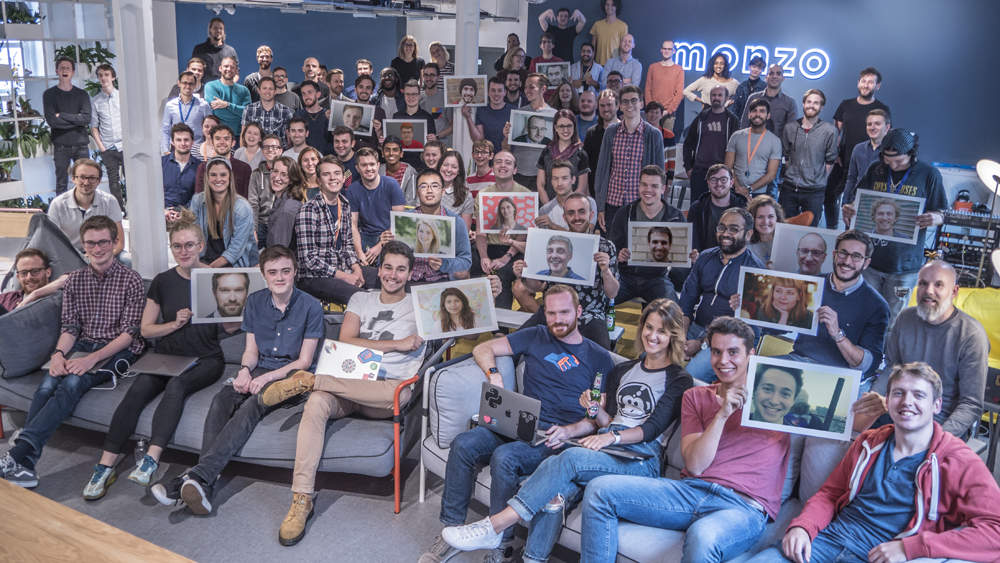 The boom of challenger banks, fintechs and digital-only offerings in the UK is ongoing, but is the sector now in the eye of the storm? Difficulties have started to rear their heads, so do the new banks have the experience to overcome them? Patrick Brusnahan writes
There has been a flurry of new bank applicants in the UK in recent years, but the rate of growth is dropping.
The number of applications for banking licences sent to the PRA has steadily dropped, from 13 in 2016-2017 to 11 in 2017-2018 and 10 in 2018-2019. However, the number of approvals rose sharply before recording an even bigger drop: from eight in 2016-2017 to 14 in 2017-2018 and just four in 2018-2019.
With the surge in new banks coming to an end, the time for excitement is over; the new banks now need to prove that they can stay banks. So far, the results have been mixed.
Monzo
Digital-only Monzo has garnered its fair share of attention since launch. In addition, at first glance, it looks to have had a great year.
Between February 2018 and 2019, it gained 1.01 million new customers, rising from 590,000 to 1.6 million; the figure has since reached two million. Furthermore, customer despots rose by £390.5m ($471m) year on year during the same period. They now total £462m.
However, for the 12 months to end-February 2019, Monzo reported a loss of £47.2m, compared to a £30.6m loss for the year-ago period. This puts losses per customer at £30 per year, compared to £52 previously.
Monzo CEO Tom Blomfield put a positive spin on the results on their release. He said: "We've grown revenue considerably. We've just crossed £40m of annual run-rate revenue (based on May 2019 revenue), but there's still plenty of work to do to get to profitability."
Blomfield continued: "Per-user contribution margin (revenue minus variable costs including expected credit losses) is a key metric that we've worked to improve over the last couple of years. It tells you whether each active customer using Monzo generates more incremental revenue than they create in cost. Annual per-customer contribution margin is now +£4 as at May 2019, up from -£15 a year ago, and -£65 in 2017."
He added: "The longer customers are with us, the more profitable they become, and salaried users contribute +£30. This is mainly driven by the money we make when people use their Monzo cards."
Despite its customer growth, only around 43% of the UK market is aware of Monzo. To increase this figure, Monzo is ramping up paid marketing to open up growth from potential new customers. That will inevitably result in an increase in operating expenses for the current fiscal year; that is, however, not the only upcoming expenditure that could make a heavy dent.
Heading to the US
In June 2019, Monzo formally announced its expansion to the US. The initial launch will comprise a limited roll-out of its app-based checking account and a few thousand debit cards. The cards will be made available through in-person sign-ups at events in multiple US cities.
The company also added that interested potential customers can join an online waiting list for the wider launch in the future. With the initial roll-out, Monzo US aims to engage an early user base and procure their feedback. The local feedback will enable the lender to implement changes and make the app suitable for US customer requirements.
Not everything has been going perfectly, however: Monzo recently urged nearly 0.5 million of its customers to change their card PIN after detecting a security bug in its system. In a blog post, Monzo said it usually stores customer PINs to authenticate transactions and payments; however, it detected that some customer PINs were recorded in encrypted log files that could be accessed by its engineers. Following the detection, the data was deleted and the bank released updates of the Monzo apps. It also checked all accounts and claimed that the data had not been compromised. However, as a precautionary measure Monzo told affected customers – around 480,000, according to reports – to change their card PIN.
"The issue affected less than a fifth of UK Monzo customers. If we've contacted you to tell you that you've been affected, you should head to a cash machine to change your PIN to a new number as a precaution," the blog post added.
David Orme, SVP at Idex Biometrics, said: "Unfortunately, we live in a world where our personal information is both more valuable and vulnerable than ever. [The] news that Monzo customer PINs have been incorrectly stored for the past six months is another reminder of the risks presented by third-party databases.
"Today, consumers expect a better way to protect their sensitive information. Fingerprint authentication holds the key. By switching to payment cards with integrated fingerprint sensors, customer data would only be held on the card, not in a central log the way that PINs often are, making it inaccessible to anyone who is not physically present with the card.
"Adopting fingerprint biometric payment cards is imperative to improve customer trust and protect us all from future data breaches."
Starling growth
According to Anne Boden, CEO at digital-only bank Starling, the challenger is in a phase of "hyper growth" in 2019.
According to a letter from Boden in August 2019, Starling had 366,000 personal and 19,000 business accounts in November 2018. In addition, it held £202m in deposits. Eight months later, it surpassed 775,000 accounts in total; this consisted of 695,000 retail current accounts, 59,000 business accounts for SMEs, and a further 22,000 retail euro accounts. According to Boden, Starling is "on track to hit one million accounts before the end of 2019".
However, Starling's impressively consistent growth is still beaten twofold by Monzo's account numbers. Total deposits for Starling have passed £600m, and are expected to hit £1bn before the end of the year. In addition, the bank processes more than 10 million transactions each month.
Customers are certainly putting their faith in Starling. Over a 12-month period, an average personal account customer will reach an average balance of more than £1,450. Furthermore, 32% of personal account customers deposit more than £1,000 into their account each month; for customers that have been with the challenger bank for two years or more, this figure rises to 41%.
One similarity that Starling holds with Monzo is its failure to break even just yet. The startup has given itself a target of doing just that by the end of 2020.
Starling migration
Monzo is not the only one looking overseas for opportunity. Starling has a new office in Southampton, and will soon open one in Cardiff. Beyond the UK, it has opened an office in Dublin and is currently in talks to gain an Irish banking license.
This is part of expansion plans that Boden hopes will act as a springboard for expansion into Europe. Its initial targets are the Netherlands, France and Germany.
Recognition will be an issue, however, as it lags behind some of its contemporaries in this area. In July 2019, 18% of adults were aware of Starling Bank; this is higher than the 12% recorded in December 2018, but still uncomfortably low. Starling is looking to boost these numbers with a television advertising campaign in October.
It is clearly harder to be an actual bank than an exciting challenger with a mission to change the status quo. Both Monzo and Starling have significant hurdles and pitfalls to manage in the near future, particularly as both have bold plans for the future.
Brand recognition certainly needs to be higher for both operators: if nobody knows who you are, nobody will bank with you. Furthermore, you definitely will not be making a profit any time soon.