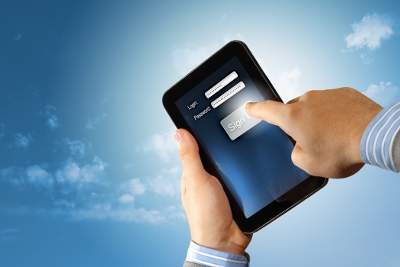 The US has a long history of lagging behind Europe when it comes to banking innovation. Bank of the West is out to remedy this by teaming up with Fiserv to bring Quick Balance to North America. Billy Bambrough reports
Earlier this month US based Bank of the West, the American retail banking arm of BNP Paribas, launched a mobile banking app that allows the user to view their bank balance on their mobile device without having to input a pass code.
While this software has been available in Europe for a couple of years, Bank of the West is the first retail bank to bring this feature to North America, a rare show of innovation for a market usually bringing up the rear in banking technology.
To use the Quick Balance feature you swipe down on the app login screen. It then shows your balance at the top.
Matt Krogstad, VP of mobile banking and payments at Bank of the West tells RBI that interest in the updated app had far exceeded the banks expectations.
"The take up of the app has been phenomenal", says Krogstad, "We launched in early February and in the first eight weeks through to the end of March we had doubled the number of registered users."
Krogstad adds: "Perhaps even more importantly we have tripled the number of active users and the number of logins per day. We also know that 3 out of 4 users access their balance from Quick Balance once a day."
These kinds of metrics are key for Bank of the West after taking a gamble on how the potential security risks could be received in the cautious US. Clearly, few feel as though Quick Balance compromises security on any real level.
"This is no different to SMS banking", says Krogstad, "People have been comfortable and familiar with SMS banking for a long time. You send messages to and from your phone and it's not encrypted at all. With the app everything is encrypted and secure, there is no residue."
"Not only that but the user has compete control over the quick balance feature. You can turn it off any time. If you loose your phone we can turn it off for you remotely. From that point it will be unable to login to the app or see balances from Quick Balance."
The app has been developed by Fiserv using their Mobility software. Serge Van Dam, VP of market solutions at Fiserv told RBI that this is a significant deal for Fiserv, "Bank of the West have already gone through the first mobile banking phase, so they are committed."
The first mobile banking phase, explains Van Dam, is a banks first version of a mobile banking app.
According to Van Dam the choice of first time solution is typically driven by price or ease of implementation. Banks want to wait until they are sure about mobile banking until spending more money. All the UK banks, for example, are in their first generation investments.
"Bank of the West realised that this is a long game and decided they wanted to work with a company that understands banking and payments, says Van Dam.
"The bank has picked us because we meet their longer term needs. This is a great example of a bank that is willing to work with us to do something different in the market, drive adoption and become an industry leader."
The update also brings mobile deposits and mobile bill payments to the app.
Krogstad says: "There have been some really important changes from the update, allowing our customers to do a wide range of different things; it's not just Quick Balance. I would say that the Quick Balance feature is more the cherry on the new app cake."
Despite the record numbers of people downloading and using the app Krogstad is sure that growth will continue, "I don't think we'll see the usage of the app decrease, especially from our Android user base which were underserved from a application standpoint.
"We'll just have to see how much growth potential is still out there. Our marketing just started at the end of March so all that growth was during a phase of soft launch. It will be very interesting to see the full impact of marketing on the growth figures."
This is something Bank of the West decided that mobile would be critical to the future of the financial institution. They wanted to modernise, their websites been redone. They see the mobile as the future of payments
Bank of the West have had a long relationship with Fiserv. Before moving the mobile app to Fiserv's Mobility product Bank of the West was already working with Fiserv for its online banking product and bill payments.
Van Dam says: "It helps that they have some of our other technology already, it reduces costs across the board."
"We have done a lot of consumer research and consumers are focused on speed and ease of use. The research also showed that online banking was too complicated for mobile having to use capitals, numbers and so on to log in. We've helped Bank of the West to simplify the process."
Krogstad concludes: "When we looked strategically across what direction the digital channel was going in, particularly in terms of tablet use and mobile having a single strategic partner who was able to deliver across those needs made a lot of sense. I would say that we are working more closely with them now as a result of this deal and I expect that to continue."