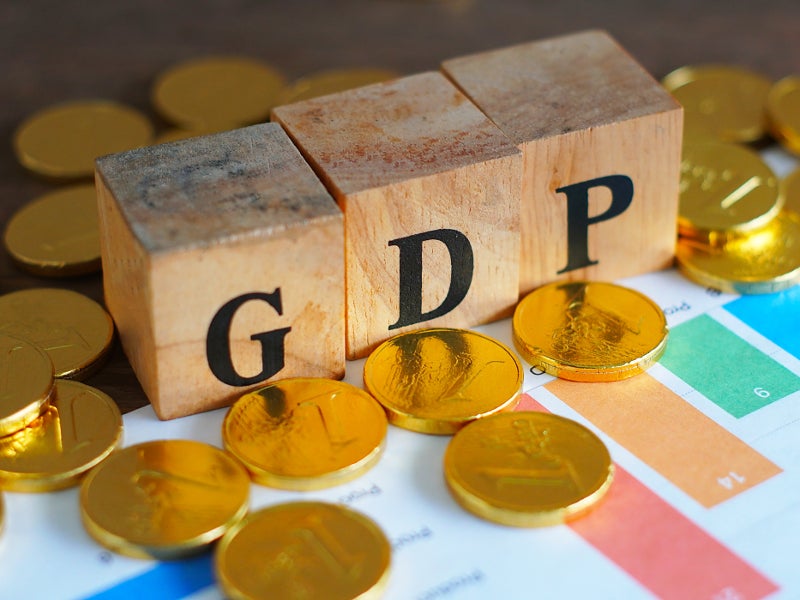 GlobalData research has found the top macroeconomic influencers based on their performance and engagement online. Using research from GlobalData's Influencer platform, Verdict has named ten of the most influential people in macroeconomics on Twitter during Q4 2019.
Biggest influencers in macroeconomics: The top ten in Q4 2019
Simon Wren-Lewis is an economics professor and a Fellow of Merton College, at the University of Oxford. He regularly contributes to the Mainly Micro, a blog for both non-economists and economists. Simon has written and published several papers on macroeconomics, and also advised the Bank of England on a new macromodel. He currently analyses monetary and fiscal policies in small macromodels, and on equilibrium exchange rates.
Twitter followers: 34,826
GlobalData influencer score: 100
ICYMI: Who to blame for Johnson winning? https://t.co/JYEYexMXkT "There is little that Labour or the Liberal Democrats can do about media bias while they are out of power. Undoubtedly a key reason Johnson won was because the Remain/anti-Johnson vote was split."

— simon wren-lewis (@sjwrenlewis) December 15, 2019
Daniel Lacalle is the chief investment officer at Tressis Gestión SGIIC, an asset management company comprising investment institutions. A fund manager and a professor Global Economics, Daniel is ranked as one of the most influential economists of the world. Apart from a being a key speaker at important forums, he has authored books such as Life in the Financial Markets, The Energy World is Flat, and Escape from the Central Bank Trap.
Twitter followers: 61,138
GlobalData influencer score: 96
Central bank gold buying reached a new high in 2019.

Reasons to buy gold:

Rising demand, limited supply.
Inflation hedge.
Also hedge against accelerating financial repression. pic.twitter.com/PVvit7BQ3V

— Daniel Lacalle (@dlacalle_IA) December 28, 2019
Steve Hanke is a professor of Applied Economics at the John Hopkins University, Maryland. He helped establish the currency regimes in Argentina, Estonia, Bulgaria, and Ecuador, among others. Steve has also advised the government on many countries including Albania, Yugoslavia, and Kazakhstan. A renowned currency and commodity trader, he also founded the Institute for Applied Economics, Global Health, and has authored numerous books such as Zimbabwe: Hyperinflation to Growth, A Blueprint for a Safe, Sound Georgian Lari, and Currency Boards for Developing Countries: A Handbook.
Twitter followers: 171,118
GlobalData influencer score: 92
#France is experiencing one of its biggest strikes in decades due to @EmmanuelMacron's proposed increase in pension age. France is already ranked 1st out of 36 @OECD countries in terms of the tax-to-GDP ratio. The French are tired of being taxed to death.https://t.co/IBB6MdNDlU

— Prof. Steve Hanke (@steve_hanke) December 7, 2019
Noah Smith is an opinion writer for Bloomberg. An economics writer, Noah was an assistant professor of finance at Stony Brook University, and regularly contributes to Noahpinion.
Twitter followers: 167,886
GlobalData influencer score: 90
U.S. military spending as a percent of GDP since the 1950s : pic.twitter.com/hSgIv1a3uB

— "Rabbits are easy to litter-train" Smith 🐇 (@Noahpinion) November 30, 2019
Gabriel Zucman is an associate professor of economics at the University of California, Berkeley. His research is mainly based around global wealth, inequalities and tax havens.
Twitter followers: 52,644
GlobalData influencer score: 90
We need a new measure of economic growth:

People's growth

= How income grows on average across people, as opposed to how the average income grows

If Jess Bezos walks into a bar, the average income of the patrons shoots up, but people's growth is 0

In the US
👇👇👇 pic.twitter.com/GcVhCfYEWm

— Gabriel Zucman (@gabriel_zucman) February 22, 2020
John Ashcroft specialises in areas such as business strategy, global economics, board room strategies, and financial markets. He created the John Ashcroft and the Saturday Economist, a weekly update of the UK and the global economy. With experience in the public and private sectors, John has extensive experience serving as director and developing strategies for large businesses and SMEs. He has also worked in corporate development and finance, and created profiles and models for acquisition targets.
Twitter followers: 99,541
GlobalData influencer score: 82
World Trade Growth is Slowing … down to just 0.5% in the third quarter as world growth slows …
Check out the latest from The Saturday Economist Out Now
https://t.co/ojndSHKbG1 pic.twitter.com/hz29KyZlrA

— John Ashcroft (@jkaonline) December 1, 2019
7. Jonathan Portes (@jdportes)
Jonathan Portes is a professor of economics and public policy at King's College London. He is also senior fellow of the 'UK in a Changing Europe' initiative that focuses on high-quality research and the changing relationship between the UK and the European Union. His current research is based around immigration and labour mobility, inside and outside the European Union, as well as the economic implications of Brexit.
Twitter followers: 60,653
GlobalData influencer score: 79
Hopelessly confused from @frasernelson. Economists from Summers/Delong to Martin Wolf to me argued for nearly a decade that with negative real rates UK should borrow & invest. Wasn't "Treasury models"/economists who blocked that – was George Osbornehttps://t.co/UYAt7giVSs

— Jonathan Portes (@jdportes) January 5, 2020
8. Mohamed El Erian (@elerianm)
Mohamed El Erian is an advisor for the International Advisory Group. He is a contributing editor for Financial Times, and is also a Bloomberg columnist. He has been served many boards and committees, and authored eminent books such as When Markets Collide and The Only Game in Town.
Twitter followers: 228,297
GlobalData influencer score: 77
As much as I hate saying this, I strongly suspect that these estimates of the CoronaVirus-induced hit to GDP may well prove too optimistic — across the broad. #ft #economy #markets #china #coronavirus @FT pic.twitter.com/UfoDePRMwq

— Mohamed A. El-Erian (@elerianm) February 13, 2020
Duncan Weldon is an economics correspondent for The Economist. A writer and broadcaster, Duncan worked as BBC's Newsnight economics and business editor in 2014. He is also known to have joined the Labour Party at the age of 18 and is a former Bank of England employee. His book on the British economic history is due in 2021.
Twitter followers: 39,912
GlobalData influencer score: 71
The Resolution Foundation analysis of the election is really worth a look. https://t.co/TiOPWJdzQX Especially this. More a story of falling Labour support than of rising Tory. pic.twitter.com/3evDhwdWzt

— Duncan Weldon (@DuncanWeldon) December 14, 2019
10. Gregory Daco (@GregDaco)
Gregory Daco is the chief US economist at the Oxford Economics, an independent economic firm that provides analysis, advice, and forecasts to international organisations. He specialises in macroeconomics, forecasting, and economic research. A frequent guest to Bloomberg, CNBC, and NPR, Daco provides regular updates on the world economy to corporates, policymakers, and trade associations.
Twitter followers: 5,039
GlobalData influencer score: 70
US corporate #profits fell $4.7bn in Q3, following +$75.8bn in Q2, driven by domestic nonfinancial corporate profits & profits from abroad: 3rd contraction in last 4 Qs.

Profits -1.2% y/y w/ margins still compressed at 9.6% of GDP – having declined nearly continuously for 5 yrs pic.twitter.com/MbyNNLGDGj

— Gregory Daco (@GregDaco) December 20, 2019