Customer franchise director at Citibank Singapore and 2016 winner of the Customer Experience in Financial Services Leadership award Alice Fok reveals that it takes more than gadgets and technology to impress customers. Xiou Ann Lim finds out more
When Google Glass was first introduced to the public in 2012, it was touted as a technological leap into the future. Four years later, the product is still struggling to take off. Numerous theories have been developed as to why this product – which seemed so promising at first – failed. Some theorised that the gadget was too far ahead of its time (a case of 'too much, too soon'), while others thought Google failed to provide consumers with a strong value proposition. Regardless of the reason, this dent in Google's near-spotless track record is a great lesson in how the pursuit of providing customers with a good experience can very easily miss the mark and turn into an unnecessary arms race.
The banking industry is in danger of falling into that very trap – as institutions have been repeatedly told that they are lagging behind other sectors in terms of technology, they could be susceptible to mistakes such as knee-jerk decisions and attempts to remedy situations when there isn't a problem. Alice Fok – customer franchise director and 2016 winner of the Customer Experience in Financial Services Leadership award – shares how banks can avoid these missteps.
Know thy customer
Fok thinks it's important to start with information on customers: "We call them insights – and these can be qualitative data from research or social media or quantitative in nature such as transactional data." Whether the data gathered accurately reflect actual customer preferences depends on how it is interpreted, she says. "Transactional data is pretty accurate, while social media data can sometimes be skewed – so we have to take it with a pinch of salt," she explains.
Fok adds that customers in Singapore are well-travelled and have high expectations because of their exposure. "They expect you to know what they want, when they want it, who they are and how they want it to be delivered," she elaborates. So, she believes that a one-size-fits-all proposition simply won't work – which is why personalisation plays an important role in engaging and retaining customers.
How well do you
really

know your competitors?

Access the most comprehensive Company Profiles on the market, powered by GlobalData. Save hours of research. Gain competitive edge.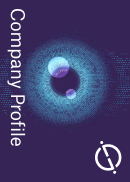 Company Profile – free sample
Thank you!
Your download email will arrive shortly
Not ready to buy yet? Download a free sample
We are confident about the unique quality of our Company Profiles. However, we want you to make the most beneficial decision for your business, so we offer a free sample that you can download by submitting the below form
By GlobalData
Customer-centricity is an attitude
"In order for all our channels to line up so that customers enjoy a consistent experience, we've got to have a culture of customer-centricity," says Fok. She adds that the culture needs to be built from the top and cascaded down to all employees. "In order to make banking simple and easy, you have to have an innovative mindset to keep thinking about simplifying their lives and subsequently ours as well," she explains.
Fok believes that the ability to see through the whole customer experience may be limited if the focus is solely on the product. "But if we look at it holistically as a unit, we may realise that two different products are trying to achieve the same thing," she says, emphasising the importance of aligning the entire organisation to adopt a singular culture.
Fok is also a firm proponent of including everyone in innovation: "There's only one person at the top and if you're going to wait for orders from there, it won't be enough." She shares that when new hires join the bank, the vision of creating a remarkable experience for customers is shared with them.
Marketing is also an important component in Fok's idea of customer-centricity: "When we create a product or feature, we need to communicate it to our customers." She adds that marketing is not really about advertising these days. "When we tell customers that we want to deliver value and a good experience, we make sure we do," she says, explaining that her marketing team will even test the features and undergo the experience themselves to make sure that they are convinced before they market it.
Following that, Fok says the next step is to determine the channel through which to deliver the product or feature. "Digital is always essential, but it has to be user-friendly and intuitive – which is why by the time a customer calls, it's probably something complex," she explains. This is also the reason why the bank's training team ensures that the frontline staff are able to handle complex situations. "I can't prescribe a script for everyone – but when individuals take the initiative to provide a good experience to our customers, it's a culture."
Keeping track
Tracking initiatives undertaken to improve customer-centricity is integral to ensure that the organisation is on the right path. "Once we launch a product or a feature, we track customers' response based on their transaction experience," Fok says, adding that their team tracks both compliments and complaints – whether through social media, call centre or branches. "Net promoter score and reduction in complaints are the basic key performance indicators we use to make sure that we're on the right track," she continues. "Many of our initiatives are related to one another, they're not just things that are good to have – they are to drive an agenda and to ensure that customers have a remarkable experience when banking with us."
Not a one-night stand
In the scramble to be the first to launch a product or a feature, banks may sometimes rush the introduction before they are fully ready. This may cause customers to lose confidence in the bank or may even take a long time to remedy, which is why Fok believes that creating good customer experience is a long-term commitment: "It's easy to impress a customer, but it's even easier to damage the relationship – once that happens, it's very difficult to rebuild."
"As the business owner of a product, you have a natural inclination to want to be the first in the market," Fok says, adding that guiding principles may sometimes be sidelined for a while just to be the first. She believes that there is good reason for wanting to be the first-to-market sometimes, but that it could hurt the business in the long run. "But once you look at things from the customer's perspective, you'll realise that being the first is not the most important thing – delivering relevant offers to the right target audience to meet their needs and providing a good experience are essential too," she adds.
Innovation, not self-indulgence
While banks have started conversations about innovation, many are mindful about not being carried away and Fok cautions the same: "Everyone's jumping on the fintech bandwagon, but is it relevant to what customers need?" She adds that diving into it is great so as to keep an eye out for the latest developments to enhance the user experience. "But ultimately, the focus should still be on customer needs and not what we think is exciting to have," she concludes. "Developing good customer experience or a culture of innovation requires the right mindset. It cannot be built in a day – it's something you cultivate over the years."