Robin Arnfield talks to Çagrı Süzer, Head of Retail Banking at BBVA Compass, the US subsidiary of BBVA. While mobile banking numbers are soaring and an increasing number of products are sold digitally, BBVA remains committed to the branch channel
BBVA Compass operates 649 branches in Texas, Alabama, Arizona, California, Florida, Colorado, and New Mexico. It ranks among the top 25 largest US commercial banks based on deposit market share. Its predecessor Compass Bank became a wholly-owned subsidiary of BBVA in 2007. In 2009, BBVA Compass launched its first iPhone app while its 2014 acquisition US-based digital bank Simple for $117m attracted headlines around the world.
RBI discusses channel strategy with Çagrı Süzer, Head of Retail Banking at BBVA Compass.
RBI: –   Mobile banking growth – are you happy with the figures?
Süzer: While I can't release specific numbers on digital banking customers, I can say that our mobile banking app had a 30% year-over-year jump in active users. We feel this is proof positive that our digital transformation strategy is working.
An active user is defined as a customer who signs in to the mobile banking app at least once per month for three consecutive months.
RBI – And as for the branch channel: BBVA Compass' is investing heavily here-can you summarise branch strategy?
Süzer – There are statistics claiming that, due in large part to technology, the total number of US branches will be cut by 20% by 2020.
At BBVA Compass, we're in the people business. Yes, routine transactions are moving from the branch to digital channels, but this is happening across the industry. Our belief is that branches continue to be important and, most specifically, our branch employees are critical, especially for our clients. Technology can't replace people. We hold this belief so strongly that we grew our branch personnel significantly above the US average in 2017.
The role of bankers in our branches is changing, with branch personnel becoming technology facilitators and product advisors, similar to the Genius Bar in Apple Stores. We're working on helping employees transition to this role and increasing their confidence in blending financial and technology conversations with customers.
In our branches, we're working on digitising the branch operating systems to support a universal banker approach, where our bankers are a 'one stop shop' for customers.
Last Autumn, BBVA Compass' Channels team travelled across our footprint conducting in-depth training for over 650 Client Experience Managers on our Mobile Banking App to help them become technology facilitators for customers.
The simple fact is that the world is becoming more digital. Because we believe branch personnel are hugely important to our customers' experience with the bank, it's our job to provide them with the training that will help them better understand this new world, so they can help customers do the same.
Our goal here is to help branch personnel transition from a transactional role, where they helped customers with some of the most common transactions – for example, those that can be done via mobile – to one blending banking and technology to the benefit of customers.
To support our universal banker strategy, BBVA Compass is building a proprietary front-end sales and service application. Dubbed "Banking on the Go," Client Vista is a single application which merges account and customer relationship management systems, and also integrates other tools, like Salesforce. Client Vista connects the bank's real-time core banking platform to the sales and service team.
Bankers can use "Banking on the Go" to have a full view of the client relationship, originate new products and services, maintain existing customers and accounts, and help resolve customer issues. "Banking on the Go" will allow our bankers to serve customers wherever they are, inside or outside the branch. We're now piloting the program and meeting customers away from branches to talk about their financial needs and open their accounts right there using tablets.
RBI: What's your focus in terms of products for US consumers.
Süzer: We launched fully digital personal loan and credit card applications in 2017, where customers and non-customers can get funded online or get a card online in a few minutes.
There is great effort behind the scenes to automate the process and provide a tailored customer experience. Our next step is to do the same for other products. BBVA is one of the most digital banks globally, and we're receiving excellent feedback so far from our US customers.
RBI: What is the adoption of the BBVA Compass Express Personal Loan.
Süzer: In March 2018, BBVA Compass launched the digital BBVA Compass Express Personal Loan to customers and prospects across its footprint, not including California, just one year after the bank booked its first end-to-end digital loan. In branches and digital, we are seeing record production levels.
We're seeing good progress and interest in the product across our footprint.
RBI: What about other recent digital banking and payments initiatives?
Süzer: Functionalities that BBVA Compass added in 2018 to the BBVA Compass Mobile Banking App include the following:
A search engine inside the app, so users can fully capitalise on the many features that have won it multiple awards. With the new search function, users simply start typing what they would like to do in the search bar, and the app automatically displays a list of applicable functionalities from which the user can select.
When the client taps on one of the results in the list, the app automatically navigates the client to the exact spot in the app where that functionality is, or information is located.
A direct deposit form, which prefills customer's banking information, including routing (sort code) and account numbers, to make it easier for customers to auto-deposit salary cheques. The customer can send, print, or save the document as a PDF, making the process of setting up direct deposits quicker and easier.
Actionable Push Notification Account Alerts. When a client taps on the alert they will see a list of actions they can take right from the notification. This only applies to Push Notification alerts, not email or text alerts.
Clients can use Payments & Transfers in Mobile Banking to pull funds from Chequeing, Savings, or Money Market accounts they hold at other financial institutions, to one of their BBVA Compass Accounts.
BBVA Compass added a "green button" in its mobile app, so customers can now apply for digital products – Chequeing and Savings Accounts, Money Market, CDs, Credit Cards, and Express Personal Loan among them – directly from the app.
Customers have strong controls by receiving alerts on transactions. They can choose what to get. For example, in our mobile wallet, they get spending alerts and they can redeem their points right at the cashier line.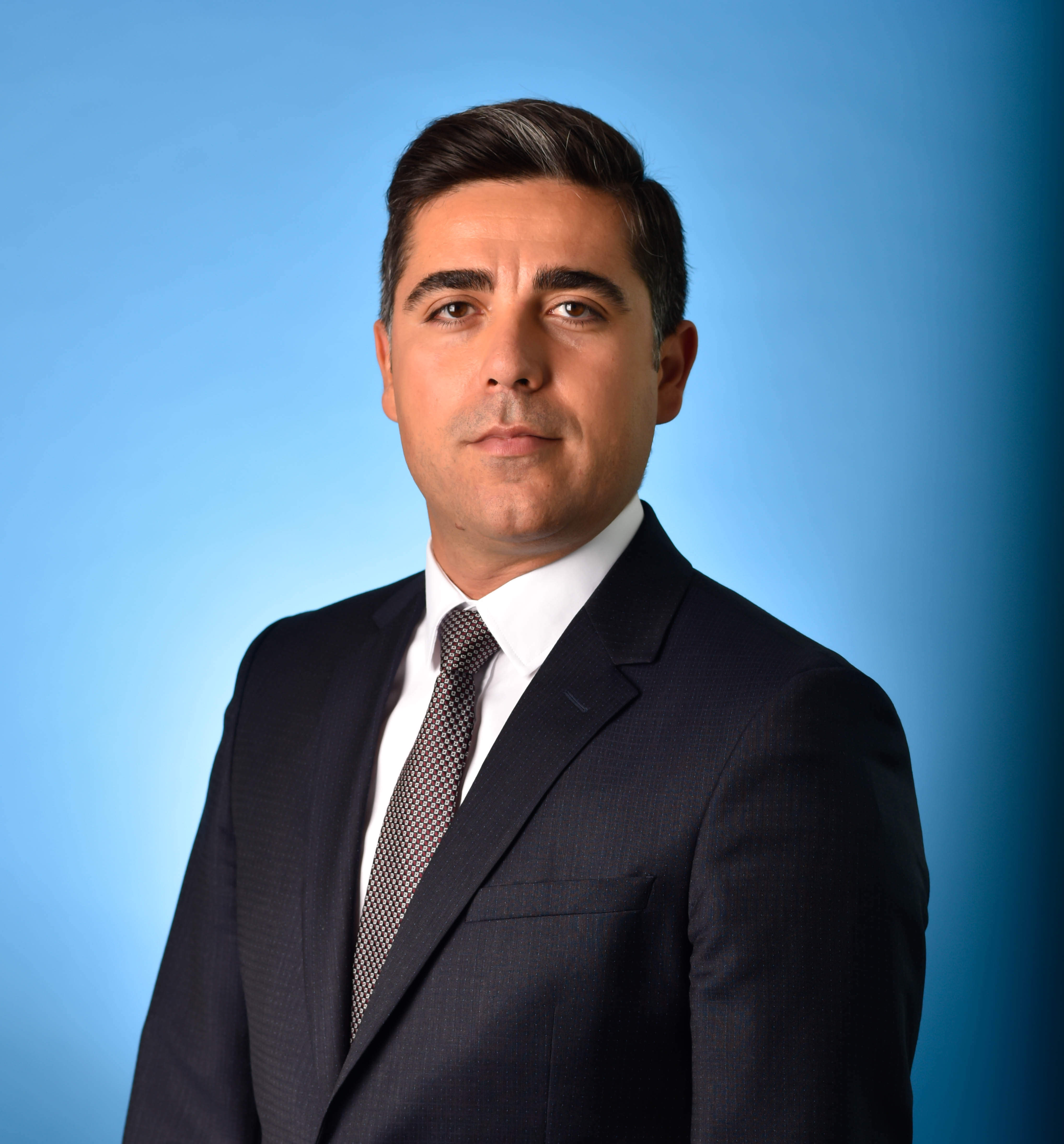 RBI: What new payment services have you launched?
Süzer: The BBVA Group created a new mobile money transfer app called Tuyyo which allows US senders to transfer funds to Mexico via a mobile device.
With Tuyyo, BBVA wants to grow the digital-to-digital and digital-to-cash market, adding more security for senders and receivers, as well as increased convenience, speed and efficiency.
Provided by licensed money transmitter BBVA Transfer Services (BTS), a BBVA Compass affiliate, Tuyyo seeks to build on the emotional connection remittances generate (the app's tagline is "send a little love"), by allowing the sender and receiver to communicate via photo, text, and, shortly, videos about the transfers sent through the app.
BBVA is an active participant in several cross-border payments initiatives (and other areas where blockchain could be applicable). It participated in a project with Ripple last year to glean learnings on the efficacy of cross-border payments in various contexts using real money, not cryptocurrency. We also carried out a series of tests with blockchain consortia R3, Hyperledger, and Ethereum Enterprise Alliance to get insights into the use of blockchain in the financial services sector.
RBI: Please tell me about your core banking system and the open banking platform that you are implementing within BBVA Compass.
Süzer: Our core platform, which was announced in 2012, provides real-time banking and greater transparency of account information.
The BBVA API Market (the open platform), part of the BBVA Group's New Digital Business unit, enables Fintechs to become our clients/partners. It gives them access to our APIs that they can combine with their own technology to design disruptive business models. Our goals are to become a better partner to Fintechs, and also to develop a new "banking as a service" business.
RBI: How is BBVA Compass's in-house Fintech developments progressing and how is the bank partnering with the fintech sector?
Süzer: BBVA Compass works through the BBVA Group's New Digital Business (NDB) unit for in-house Fintech development and partnerships. NDB invests in, partners with, incubates, and acquires disruptive financial technology firms as part of BBVA's focus on delivering innovation in the banking sector.
NDB has offices in Madrid, San Francisco, Hong Kong and London, and through it, BBVA has acquired Simple (US), Holvi (Finland), and Openpay (Mexico) and owns a substantial stake in Atom (UK). BBVA also invests in Fintech through its venture capital arm, Propel Venture Partners. It has incubated a number of fintech startups including:
Azlo, a digital business account that seeks to increase the availability of both domestic and cross-border banking services for an expanding and changing demographic of customers by offering accounts with no fees or minimum monthly deposits;
Covault, which uses key encryption linked to the biometric signature on the user's device – enabling the user to digitally protect their sensitive information from being accessed without their authorization;
Denizen, a unified banking platform and the first true global account, which allows expats and international workers to maintain bank accounts in multiple countries but with one balance – minimising the need to do cross-border transfers, but allowing functions like direct debits and standing orders;
Muno, a digital insurance product for self-employed workers that operates in a guild-style format, meaning there is a profit-sharing facility so those who don't claim during the year will receive some of their premiums back.
While BBVA Compass no longer works with its previous Fintech partners, Future Advisor and Dwolla, two Fintech start-ups we're particularly close to are Azlo and Denizen. Both Azlo and Denizen use BBVA API Market and BBVA Compass APIs to run their businesses.
RBI: Let's discuss future tech developments – what are the bank priorities?
Süzer: BBVA Compass wants to give customers amazing products, and an anywhere, anytime, all-the-time customer experience to help them make better financial decisions. So the bank's efforts to be a digital challenger continue to be important, as does its strong branch network.
We are people serving people which is why branches continue to be important to bank efforts, as places where people come for personalised service, high-value transactions, and problem resolution.
BBVA Compass' advanced digital capabilities – award-winning mobile app, a modern core platform, and differentiated online and mobile platforms – give it a distinct competitive advantage, which has been made possible thanks to its strong digital foundation.
Digital banking apps/chatbots/personal financial management tools/robo-advisors
Enriching the Investor Experience remains central for BBVA Compass Investment Solutions, a division of BBVA Securities Inc. and BBVA Wealth Solutions. Three areas we've been investing in and focusing on are: supporting self-service for investors, enhancing mobile access, and delivering two distinct digital product offerings, a Digital Brokerage Account for Equity, Mutual Fund, and ETF discount trading, and a Digital Managed Money solution.
Providing access to a variety of digital solutions is important for many of our clients and we want to provide the essential capabilities of digital services with the convenience and power of a single fully-integrated solution within NetXInvestor, our client portal for brokerage and managed money accounts.
Last year, we released our branded mobile app featuring Mobile Cheque Deposit for our clients which enables them to quickly deposit funds from their mobile device as well as easily view account information and place trades.
Other digital personal financial management resource tools we offer include:
A complimentary online Retirement Check-Up and Education Cost calculator.
Client-directed planning, through video guides and a live-support online planning tool, allows existing and prospective clients to begin their financial plan digitally in the privacy of their home, with the option for full collaboration and engagement with our Financial Advisors;
Planning Client Portal, online dashboard clients can use to track the progress of their financial goals, and review common 'what if' scenarios (inflation risks, market swings, death of a loved one, etc), and model changes to their plan. This collaborative tool allows the client and the advisor to review 'what if' scenarios to ensure an optimal plan that is tracked and monitored electronically.
Blockchain
BBVA is exploring the use of blockchain in corporate loans. This technology has the potential to add a lot of transparency, efficiency, and immutability, and offers a wide array of other possible uses.
Lending
Express Personal Loan demonstrates BBVA Compass' strengths as a digital innovator striving to help its clients take better control of their financial lives. With Express Personal Loan (EPL), BBVA Compass intends to become a key player in the $1.3tn online consumer loan marketplace.
BBVA Compass believes that the demand for personal loans represent an opportunity for banks, which hold customer relationships, have the needed funding and boast a physical network – our internal studies have shown branches as being important for attracting more digital sales. EPL portends more fully digital products for the bank, built on similar rails to those of this loan.
From a customer value standpoint, EPL can help consolidate debt, and save money on interest payments. Features include:
A 1.00% interest rate discount when loan payments are auto-debited from a BBVA Compass Checking Account;
Potential same-day funding upon approval;
No collateral needed, just a signature;
Loans from $2,000 up to $50,000 and up to $35,000 when applying online;
The ability to check your rate before deciding, with no impact to your credit score.
RBI: Lastly-can you give an update on the integration of  Simple's customer base into BBVA Compass?
Süzer: Simple is a technology company changing the way people bank and think about their money by setting a new customer experience standard. Its February 2014 acquisition fits well with BBVA's digital investment strategy of partnering with leading Fintechs and creating reciprocal value while working to become the leading digital bank of the 21st century.
Simple is opening new customer accounts on BBVA Compass' core platform and has integrated its existing customer accounts to BBVA Compass' platform, though all Simple customers remain just that. Customers of Simple.
Simple continues to remain a stand-alone subsidiary of BBVA Compass to allow it to focus on its continued success while allowing us to learn from a new business model.