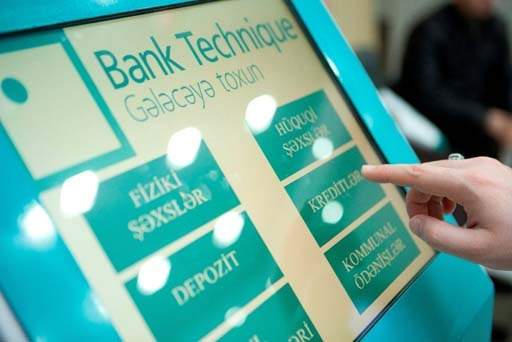 While the west's continued efforts to get mobile payments off the ground stall, Bank Technique in Azerbaijan has hopes of a cashless economy in just a few years. Billy Bambrough spoke to Bank Technique CEO Ulvi Mansurov about how the bank will respond to the challenge
Bank Technique OJSC, the third largest bank in Azerbaijan by assets, has chosen to replace its Temenos T24 core banking software with Oracle Flexcube.
This change is the first step for Bank Technique, which has 120,000 current accounts across Azerbaijan, towards dealing with what they hope will be an entirely cashless economy in just a few short years.
Bank Technique, which was previously known as Technika Bank OJSC, has opted for Oracle's Flexcube direct banking to give its customers mobile access to all of its products.
Ulvi Mansurov, CEO and chairman of the board at Bank Technique, told RBI: After accepting a new development strategy for the bank, we analyzed the features and opportunities of the banking system and assessed whether it met our requirements.
"Since being appointed in May 2012, the new executive board and managers of several departments had experience in Oracle's Flexcube system, so it was easy for us to make a comparison of these 2 softwares. Flexcube's technical structure, features and parameters completely fit to our requirements and demands."
The switch didn't just allow Bank Technique to increase the mobile access to its products.
Mansurov says: "As a result of the change, we have minimized operational risks, implemented new products, built an advanced reporting and analytical system and automated the majority of business processes but providing mobile and distant banking services in general is the main priority of the bank for today.
The contract also includes Oracle Financial Services Data Foundation to consolidate data scattered across multiple disparate systems and Oracle Financial Services Analytical Applications Infrastructure to enable insights to be quickly turned into products for a multi-channel banking market.
The first phase of the implementation is underway and is due to be followed by the roll-out of Financial Services Data Foundation and Analytical Applications.
Bank Technique has made it clear that branches are not a priority for them, preferring the cheaper idea of "virtual branches" at their customers finger tips. Although Bank Technique currently has 32 branches and 9 sub-branches, Mansurov feels this is plenty.
Mansurov says: "Bank Technique is not interested in the opening of new branches. We understand that for building successful business today number of physical branches does not play a significant role. We would like to have a virtual branches in customers' PCs, smartphones, iPads and etc."
Mansurov was keen to emphasize the banks desire to see electronic payments take off in a way that they haven't yet in more developed countries.
"This is an opportunity to expand the bank's market penetration level, and increase the market share in electronic transactions volume, says Mansurov. "At the same time, this tendency helps us to achieve the goals."
"This is a part of our strategy to provide our customers with an opportunity for completing their bank operation distantly, making electronic payments via different means like ATMs, internet and mobile banking systems."
Mansurov says: "From my previous experience, there was no question that Oracle was the right company to provide Bank Technique with a stable, streamlined core banking solution that would require minimal manual intervention."
"When I started at Bank Technique data was scattered across different systems and was of little use to the bank for making quick decisions, offering innovative new products, or for providing our corporate and retail customers with an excellent service when and where they needed it."
Chet Kamat, MD and CEO of Oracle Financial Services Software, says: "Oracle has over the years established a strong track record in delivering successful outcomes for banks looking to take a quantum leap in their business by leveraging technology.
"We are very proud to have been brought into Bank Technique to help it overcome its challenges and fulfil the vision of its management team."
Oracles Flexcube is used to provide award-winning solutions for corporate banking, retail banking, private banking, and investor servicing.
According to Oracle Flexcube delivers a solution-oriented approach that caters to different business needs Oracle Flexcube helps banks in the direct banking space to.
– Lower customer servicing costs by offering a comprehensive range of products via a one-stop portal;
– Respond to intensifying competition by launching differentiated products and services quickly;
– Roll out their Gen Y strategies effectively;
– Lower customer acquisition and cross-sell costs, and
– Enhance customer experiences using dashboard views customized for various segments and profiles.
Oracle's Flex cube is used by 450 financial institutions in over 125 countries.