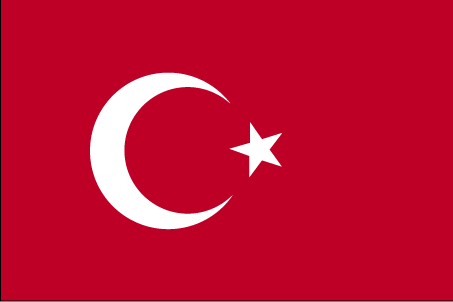 Turkish lender Akbank has had another busy year online, racking up over 1.2m 'likes' on Facebook. Billy Bambrough speaks to Akbank's executive vice president in charge of consumer banking, Galip Tözge about how the lender engages with its customers through social media and why this channel is important
Turkish lender Akbank has been innovative in its use of social media and has managed to create a strong Facebook community.
Moving up from 542,182 'likes' on Facebook in August 2011, Akbank has had another busy year online and has racked up over 1.2m 'likes' on Facebook in 2012.
With strong competition from other lenders in the market such as Garanti, RBI finds out from Galip Tözge, Akbank's executive vice president in charge of consumer banking, about how the lender engages with its customers through social media and why this channel is important.
RBI: Have you been running an online marketing campaign to promote your presence on Facebook?
Galip Tözge: Without a doubt, the greatest development in the field of marketing and communications in the last few years has been the growth and influence of social media channels.
Social media channels such as Twitter and Facebook are now seen as legitimate news sources and communication channels for commercial entities, celebrities and political figures alike.
However, it is becoming increasingly difficult to capture audiences in this medium; especially for more conservative – and sometimes unfavorable, institutions, such as banks.
Here at Akbank, we have been bucking this trend with many successful social media initiatives adopted in the Turkish market, including our Twitter following of more than 1.5m, which outperforms many of our competitors in this virtual gold rush.
Elsewhere, in order to strengthen our presence on Facebook, Akbank follows the latest technology and trends closely so that we can provide the most innovative applications and services to customers.
We strive to always offer social media solutions that add true value to our customers' banking experience while also providing entertaining campaigns to maintain their interest and commitment.
Akbank is the first Turkish bank to undertake numerous innovative social media initiatives, including:
? The first bank to launch a game for SME's using gamification;
? The first bank to initiate a two way conversation with followers on Facebook;
? The first bank to establish a 24/7 dedicated monitoring and customer service via Facebook and Twitter which is integrated with our CRM systems and collects Social CRM data;
? The first application based competition by a bank, where followers won Sonisphere Music Festival tickets;
? First bank to start selling products/services via social media channels by using content marketing and measuring performance and ROI (Return on Investment);
? The first application designed to promote a banking product (Consumer Loans), and
? The first viral video promoting a banking product (Online Banking)
RBI: How have you been using Facebook? For example, is the bank promoting product launches via Facebook?
GT: At Akbank we make full use of social media channels for marketing communications. Through the use of marketing various Facebook applications, we were able to generate leads for a number of banking products including; Credit Cards, Consumer Loans, Cumulative Mutual Funds and Mortgages. Our product range offered via Facebook is expanding constantly.
Akbank is the first financial institution that uses a Facebook Coupon application in Turkey. Through this application, we offered TRY500 ($284) discount on mortgage commission which is normally TRY1.250 therefore successfully utilising a social media channel to drive customers to our branches.
Furthermore, with the application forms located on Akbank's Facebook pages, users can apply for a credit card in three simple steps.
Akbank's Facebook platform has also evolved to meet the mobile market demand. Launching our mobile banking application we advertised through our Facebook page linking directly to the Apple Store or Google Play for easy access to application downloads.
Through utilising Facebook to promote our mobile platform, Akbank Direct Mobile was ranked first in the "Top Free" applications list for the Apple Store.
RBI: Is the bank offering any incentives to customers to engage with their Facebook activity?
GT: Since creating our corporate Facebook profile our focus has remained on being the best service provider for our customers, always evolving with the market and anticipating their needs.
We launched our Twitter customer support system @akbankdestek account to undertake a Social CRM (SCRM) initiative; matching customers IDs with Twitter ID's allowing for:
? Enhanced customer service opportunities.
? Improved product marketing on a per customer basis
With the use of our Twitter Customer Support system, customer complaints can be addressed 24 hours a day, seven days a week. Customers can easily communicate their problems and are offered a solution as soon as possible, which results in higher customer satisfaction.
Customer complaints that are received on Facebook are also directed to the Twitter Customer Support system and so that they can be addressed immediately. Akbank's social media customer service handle's more than 20,000 post and tweets every month.
Additionally, with the games and applications created on Facebook, customers are offered a number of campaigns offering prizes. These have been hugely successful with the "Build & Manage" game for SME's awarding 10 different prizes.
Our success in the social media market is evident of our targeted approach and engagement in this evolving medium and we were delighted to be awarded with Global Finance's "Best in Social Media in Europe" award in 2011 to recognise are achievements in this space. Subsequently, we were also awarded "IMI Turkey Call Center Awards – Best Social Media Customer Management Services" earlier this year.
We will continue to monitor closely the advancement in technology and social media trends to ensure that the applications and services that we at Akbank offer bring the very best solutions and opportunities to our customers.