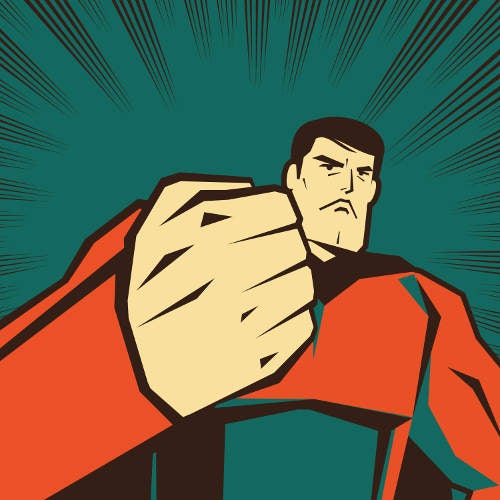 Billy Bambrough speaks to the winner of the RBI award for Retail Banker of the Year Arrie Rautenbach, head of retail at Absa, about his work at Absa and how he is taking South Africa's banking giant from strength to strength and aligning its global vision
Over the course of 2012 Absa made strides in every area or distribution, increased its market share, brought new products to market and worked to align its global brand under its parent company Barclays, all under the leadership of Arrie Rautenbach, RBI's Retail Banker of the Year.
Early in 2012 Absa ramped up its efforts to target the unbanked segment of the South African market with the launch of the Transact account.
The Transact account features no penalty fees, charges for point of sale transactions and no charges for balance enquiries or airtime top ups.
In July, as part of a concerted multichannel investment programme, Absa unveiled its 'Test Lab Branch' concept store just outside Johannesburg.
Complementing the release in May of its new online banking platform using Backbase's Bank 2.0 Portal, Absa used the high-tech branch as a test lab to develop what it terms innovative products and processes prior to rolling out a selection of these products and processes to the relevant remainder of its 900-strong-branch-network.
RBI spoke to Rautenbach about Absa, the future and aligning Absa's work in South Africa with the global vision.
RBI: What was the highlight of 2012 for you?
Arrie Rautenbach (AR): For me the highlight is that we are beginning to understand how to leverage our global capabilities and bring that to bear in the local markets.
As the head of retail in South Africa I work very closely with the Barclays organisation and the skill set that exists across the global Barclays organisation, using that to ensure we become more competitive at a local level.
For me 2012 really stood out in the sense that we've aligned our selves with the global vision of becoming the go-to bank. The way we want to achieve that on the retail banking side is really to ensure that we understand our customers so well that we can make their lives easier on a day to day basis.
RBI: How exactly is Absa going about becoming the go-to bank?
AR: When I talk about becoming the go-to bank, nobody wakes up in the morning thinking 'I want to go and take out a mortgage' or 'I want to open a transaction account'. What happens is we wake up and say 'I want to buy a new house', or 'I need to send money to my friend' and for Absa we have to try and understand those moments and ensure our products can be used for these things.
That's what we started doing in 2012. We've really aligned our franchises globally, not just in South Africa but globally. The success that we've seen with our corporate and merchant bank and the success that we've seen across Africa is a direct result of our global alignment.
Arrie Rautenbach, head of retail at Absa and RBI's Retail Banker of the Year
RBI: How does Absa's new mobile banking app fit it with its digital strategy?
AR: The mobile banking app is just a function of our broader mobile banking strategy and capability. We've had a mobile money transfer product in the South African market for a number of years and we were the first to bring this product to the South African market, Cash Send. It's been hugely successful and won global recognition for innovation.
When we talk about mobile, the app is just one aspect of the broad distribution channel. The reason we brought our app to market when we did is to ensure we leverage a global architecture.
It was a deliberate decision to wait to release the mobile app, and enter the market with the technology that allows us to be much more agile, giving our customers what they want, quicker.
This allows us to be much more flexible in terms of innovations going forward. We have just upgraded our App making it available on every Blackberry platform in South Africa. .
With the app we have a delivery pipeline which allows us to bring innovations on to that platform every eight weeks. Absa will soon move into cross boarder money transfers and foreign exchange management within mobile.
RBI: How has retail banking changed in South Africa over recent years?
AR: Retail banking has become very competitive globally and especially so in the South African market. We've got very strong players, very successful players in the South African market, while we've clearly set our vision to become the Go-to bank in the South African market and we intend to do that by making our customers' lives easier.
In 2012 you will have seen that Absa has established a very strong retail leadership team in the South African market, across all the areas we operate in.
Our employees are both strong in their areas of specialisation but at the same time they are colleagues that are hugely experienced at a local and global level.
Our ability to lend smartly in the South African market is well established and well positioned across all our different products. We are working very hard to ensure our propositions are very relevant to the South African market.
Our latest transactional account, Absa Value Bundles has been named as the most competitive and innovative bundled package that we've brought to the market. It's about really understanding our customers and ensuring that products that we bring to the market are relevant.
Understanding where our customer touch points are going is very important to us. Thinking about the relevance of our distribution and our customer channels allows us to deliver in a really exceptional way.
RBI: How will Pebble affect the market when it launches?
AR: The Payment Pebble device is a very important innovation in the South African market. There is a large proportion of the market which isn't really acting electronically yet.
The existing merchant acquiring products limit us to the fixed line solution that is available and to bring in new innovation into this space really expands the market and allows a big portion of our population into this environment.
It will be crucial to bring the technology to the market in a way that is cost effective as a solution that is incredibly robust as it's going to be a hard working device. We believe the Pebble is designed with this in mind. We will bring the pilot to market in the next six weeks or so.
In Absa's opinion it will be a fist in the sense that it is fully mobile, it's simple to activate and use, and the pre-orders that we've had are far exceeding our expectations.
We honestly believe that it's going to shift the way that people pay in this environment. These innovations are expanding Absa's capabilities and we can build strongly on them as we move forward. I think it's very important that the underlying strategy is in place to stay relevant given the customer requirements in the South African market.
The biggest difference from Square's payment device and Absa's Pebble is that Pebble takes chip cards. We feel the Pebble is a whole generation ahead of what's happening with Square.
Absa will also soon be leveraging the Barclays' Pingit app across the African market. Pingit is a payment solution that is scalable across all global markets so what's important for us is that these products converge.
RBI: What's next for Absa's physical distribution strategy?
AR: Within South Africa there are still large portions of the population that remain unbanked.
It's our responsibility to improve access and to bring more people into the banking environment, whether this is at a payment level or a bank on wheels or a mobile capability, we have to ensure that all of this works together to make banking accessible to the consumer.
We will continue to invest across all these different channels to improve our reach and to makes the lives of our customers easier.
You'll see Absa investing significantly in our physical infrastructure, our ATM network, which is already the largest in the environment, in the mobile and internet channels. Our internet channel went through a significant revamp in the last year.
It's really about thinking around distribution and customer channels in an integrated way that makes us relevant in the South African market.
I think a retail bank requires scale of distribution and if you look at the size of this distribution in the South African market it's one of our key enablers to ensure we deliver to our current customers and bring more customers in.
RBI: How will Absa balance its channel strategies in the future?
AR: I think retail banking is a complex business but it is very simple at its core value chain.
There are three main components to retail banking. Firstly, the customer component. Who do we have to solve for, where do we want to solve.
The second is around the products that will be required to solve for those solutions and thirdly for channel capability, what channel do we use to get to those consumers, and what channels do those consumers prefer.
It's very important that we keep these components balanced and that's the framework that we use to solve in a way that meets the needs of our customers.
We've got a strong set of tracks to work on and build off to ensure that the customer experience improves and is consistent and ultimately seamless as we continue with this strategy.
I've been working in retail banking for the last 25 years and in the Absa family since 1997 so I'm a retail banker at heart and that's what I'm passionate about.
If I look at the journey and the progress that we've made, it's our responsibility to leverage our global parent that allows us to bring the best talent across the globe together to ensure we provide the best experience for our consumers in every market in which we operate.
That's the part that I'm the most passionate about, that will allow us to lead in what we bring to the market place.
RBI: What's next for Absa in the rest of 2013?
AR: As we go forward in 2013 you will see Absa focusing very strongly on our digital capability and especially on mobile while aligning the rest of our digital capability behind that as we drive this shift in the market.
We feel we are driving this shift very strongly both in the local market and at a global level as well.
Arrie Rautenbach – Biography
Arrie Rautenbach is a seasoned banking executive with 26 years' experience in the retail sector of financial services. His extensive banking experience as part of a global multi-national underpins a deep understanding of the African banking context and related business drivers.
After 15 years in various roles at executive management level he was appointed as Head of Retail Markets for the Absa Group in November 2011. His responsibilities include managing the following businesses: Absa Card, Home Loans, Absa Vehicle & Asset Finance (AVAF), Personal Loans, Savings, Current Accounts, the Branch Network, Digital Channels, Islamic Banking and Private Bank.
Arrie serves on a number of retail boards, including Ford Financial Services; as chairperson, Absa Trust (Pty) Ltd; Absa Insurance company (Pty) Ltd and serves in advisory roles on Visa APCEMEA councils.
Arrie holds a B.BA (Cum laude); MBA and AMP. He enjoys playing golf and is involved in community projects