The future of the retail banking industry will be shaped by a range of disruptive themes, with environmental, social, and governance (ESG) being one of the themes that will have a significant impact on retail banking companies. A detailed analysis of the theme, insights into the leading companies, and their thematic and valuation scorecards are included in GlobalData's thematic research report,ESG (Environmental, Social, and Governance) in Financial Services – Thematic Research. Buy the report here.
ESG are the three key factors to consider when measuring the sustainability of a country or company. The global pandemic has arguably done more for ESG awareness than it did for digital adoption. A dual health and economic crisis, in which the fate of individuals was dependent on how other people behaved, created a heightened sense of togetherness. This was visible not only in terms of virus transmission but economically, as banks realised that only by helping customers survive the crisis could they help themselves repair balance sheets.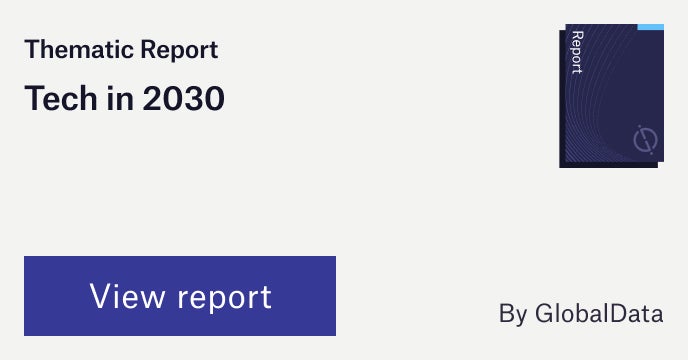 Being forced to shut down huge chunks of the economy reminded everyone that social and environmental factors can directly impact economic growth. So rather than displacing ESG as a key theme, the pandemic has galvanised focus on it as we seek to rebuild better.
However, not all companies are equal when it comes to their capabilities and investments in the key themes that matter most to their industry. Understanding how companies are positioned and ranked in the most important themes can be a key leading indicator of their future earnings potential and relative competitive position.
According to GlobalData's thematic research report, ESG in Financial Services, leading adopters include: DBS, USAA, BBVA, Nubank, RBC, HSBC, Westpac, Bank of America, Bank of Montreal and UOB.
Insights from top ranked companies
BBVA
BBVA has stepped up its climate strategy over the past few years. The bank now offers sustainable alternatives for all its products in Spain, including everything from sustainable investment funds and socially responsible pension plans to efficient home mortgages and environmentally friendly car loans. The latest product in the line-up is an energy-efficient loan that helps finance home improvements that reduce a property's carbon footprint. BBVA has also announced a new environmental initiative that will seek to eliminate the financing of coal projects by 2030 in developed countries and by 2040 globally. The distinction made here between the development of nations is important as the use of coal in developing countries is a contentious issue. Part of this initiative will see BBVA refusing finance to companies with more than 25% of activity dedicated to coal extraction for energy and businesses that do not have a diversification strategy.
USAA
USAA has been tracking its ESG performance in some way or another since 2000, when it committed to becoming an Energy Star partner. Currently, it has an energy analytics programme in which it receives real-time analytics on its office buildings. USAA can finance such technology with the resultant energy savings it makes. From a governance and organisational standpoint, USAA stands out too. The firm aims to build relationships with its clients and work towards the same goals, rather than simply up-sell. Furthermore, to better understand and serve its military clients, thousands of USAA employees have attended mock boot camps to help them have a more personal connection with their customers.
To further understand the key themes and technologies disrupting the banking industry, access GlobalData's latest thematic research report on ESG in Financial Services.
Amazon
Alphabet
mBank
Ant Group
La Caixa
Revolut
ING Groep
Nordea
Lloyds Banking
Apple
Commonwealth Bank of Australia
Swedbank
KEB Hana Bank
Citigroup
JPMorgan Chase
US Bancorp
Tencent
ICBC
Sberbank
State Bank of India
Credit Agricole
TD Bank
PNC
NAB
Barclays
Monzo
Wells Fargo
BNP Paribas
Capital One
KBC
Premium Insights
From
The gold standard of business intelligence.
Blending expert knowledge with cutting-edge technology, GlobalData's unrivalled proprietary data will enable you to decode what's happening in your market. You can make better informed decisions and gain a future-proof advantage over your competitors.