Accurate Biometrics
Reliable, Responsive and Cost-Effective FBI Technology Upgrades Benefit Financial Industry

Address
Director, Government Sales and Partnerships
Phone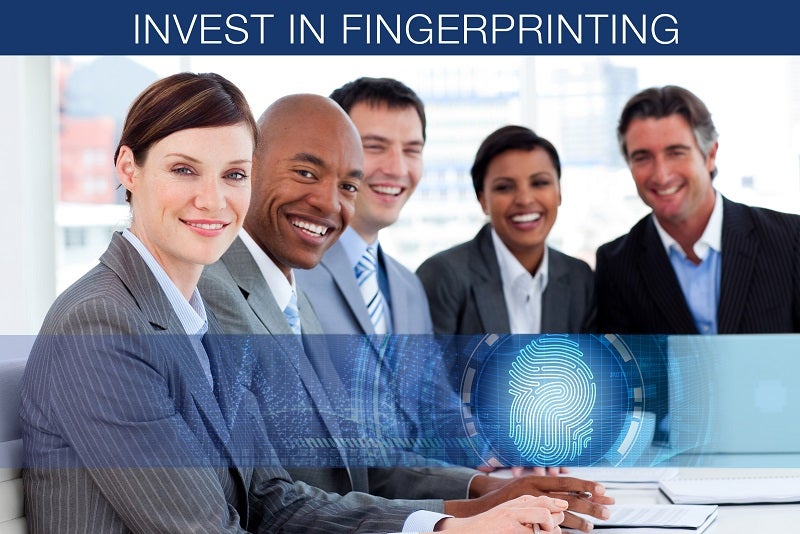 The FBI Rap Back background check service allows a bank to receive updated criminal history records on FBI fingerprint-based background inquires.
The original criminal history record information (CHRI) response returned to a bank currently does not get updated if changes or updates occur in the criminal record.
Why fingerprint-based background checks?
The FBI Next Generation Identification (NGI) database is only available through fingerprint-based background checks submitted by authorised FBI Channelers, such as Accurate Biometrics, for federally chartered banks. The FBI response or Rap Sheet returned to the client is based on biometric identifiers and includes all unique names reported at the time of arrest based on the matching fingerprint algorithms. It contains all identity and criminal history records reported to the FBI.
FBI NGI November 2018 Fact Sheet Statistics:
The FBI NGI database contains the fingerprints of more than 138 million individuals (both civil and criminal)
The average response time of the Tenprint Rapsheet Request (TPRS) system is less than 20 seconds (2018 Fiscal Year)
What is a 'Rap Sheet' or FBI Response of an identity history summary background check?
A rap sheet or criminal record is the response returned by the FBI. It is based on fingerprint submissions received and retained in the FBI NGI database. An FBI rap sheet may also contain disposition data, which is not fingerprint-based.
The rap sheet can contain information reported to the FBI from sources such as local, state and federal agencies who submit fingerprint-based transactions to the FBI for retention. The rap sheet is only a 'snapshot' in time, containing retained information at the time of the inquiry, including reported arrests, dispositions and incarcerations.
The FBI rap sheet may also include 'wanted' or warrant information reported from other law enforcement agencies.
What is a 'Rap Back'?
The Rap Back (Record of Arrest and Prosecution) allows banks to continuously receive updates from the FBI if there are any additions or updates to an FBI record on file.  Banks can receive ongoing status notifications of any criminal and non-criminal history reported to the FBI after the initial processing and retention of the enrollment fingerprint transaction.
Why Accurate Biometrics?
Based in Itasca, Illinois, Accurate Biometrics is a leader in live-scan fingerprinting known for its ability to develop technology and customise services to support industry demands. Accurate Biometrics has nearly 20 years of experience serving federal, state, and corporate clients. Our expertise provides a solution-based approach to meeting the fingerprint-based background checks needs of the retail bank industry. Among the services Accurate Biometrics can assist the industry with are:
Fingerprint collection and processing
FBI (ABA) direct channeling services
FINRA electronic fingerprint processing
Customised integration for applicant tracking systems via secure RESTful API's
Integrate with applicant tracking systems
Interface with background screening programmes
Determine an efficient fingerprint collection process
Manage and store criminal history results
For more information on how Accurate Biometrics can facilitate and streamline your fingerprint requirements, please contact us via the enquiry form.
Finacle Digital Engagement Hub
Get Ready for SRD II Compliance
The most cost effective, efficient and accurate background checks are fingerprint-based checks submitted to the FBI. Accurate Biometrics is an independent authorised FBI channeler, serving the Retail Banking Industry.
Jimmy Critchfield
Director, Government Sales and Partnerships



Telephone Number




Email Address




Links