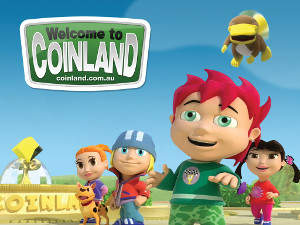 Banks are increasingly looking to innovate online to help drive customer engagement as they seek ways to gain a competitive edge over their rivals. Stephen little looks at how banks are using gamification in their websites to generate engagement with their products, increase retention and build customer loyalty
Gamification, the application of game mechanics to non-game environments, has emerged as an important trend in recent years that is radically changing the ways banks interact with their customers online.
Using gamification enables banks to strengthen relationships with customers and helps to encourage the adoption of products and services. It can also be used to increase corporate goodwill, engage customers with the bank's social presence and help educate them.
Although still in its infancy, gamification is providing banks that are willing to innovate with the opportunity to engage with
customers on a deeper level than is traditionally provided through promotional marketing.
Where promotional marketing focuses on a single consumer and is a short-term activity, gamification has a broader, long-term objective that is tied to product engagement and building customer loyalty.
Andy Lark, chief marketing and online officer at Commonwealth Bank Australia, says: "Gamifying a process is a powerful way to engage your audience. The next generation entering the workforce are gamers and the average college graduate has spent
approximately 10,000 hours playing games. Games are bigger than movies and books, so we have to make things fun."
One of the core strategies used in gamification is providing rewards for players for accomplishing tasks. Types of rewards can include achievement badges, points or virtual currency.
"Many find banking to be off-putting and boring," says Stessa Cohen, research director at US-based analysts Gartner. "Gamification is appealing as it is a fun, interactive way to learn and can be used to motivate and reward customers for using products and online features.
A large part of it is making something tedious more interesting. It can also explain things that static text cannot and help banks
create a community of customers."
How gamification is being used
Commonwealth Bank of Australia (CBA) has proved to be one of the most innovative and successful banks in using gamification to engage with customers. In 2011, the bank released Investorville, an online game that is designed to help educate customers on the implications of buying investment properties in Australia.
In Investorville, players are given a set budget that they can use to make potential investments in property using real-life market data.
The aim is to increase overall net worth over a 15-year period, while dealing with fluctuating situations such as interest rates, rents and renovations. I f a player's portfolio is doing well, they have the option to invest in additional properties to increase
their real-estate empire.
"Investorville has been a huge success and to date we have had over 100,000 visits, with 23,383 registered players," says Lark.
"On day one there were over 500 comments in social media. By the end of the first week we had 10,000 registered players.
"Users are not only engaging with the brand on the Investorville platform, but are being driven to CBA sites, with 12% of players visiting our home loans website.
Data matching suggests 20% of the 20,000 people who have registered to play have since applied online, with 613 loans funded."
He adds: "A lot of people come to us as a result of playing the game and want to talk to someone about their finances and budgeting.We have found that people have a higher propensity to return to the game than they do a standard page. Whereas they might have only spent a couple of minutes on a property investment page, they are staying a lot longer when they play a game."
"Children love playing games"
Cohen says this type of game not only provides customers with a fun way to deliver information about a complex topic, but also
delivers business value for the bank.
"The game connects customers or potential customers to those bank services that will help them realise their real estate investment
goals. In addition, such customers require a number of products and services that would make them profitable to the bank, beyond the simpler needs of everyday consumer accounts."
As part of its strategy to improve the financial literacy of children, CBA developed Coinland, an animated virtual world where children can learn the basics of money management. In Coinland, children create an avatar which represents them as they explore and
interact in the game. By completing tasks or jobs they earn coins which they can use to deposit in a bank or spend on games and rewards.
Players can make friends by adding other players to their buddy list. "Children love playing games and they
are a really useful tool to help encourage and motivate them to learn about important things they might otherwise not be interested in," says Lark.
"Coinland is a vital part of out strategy to help improve financial literacy amongst children that teaches them about important conceptssuch as how to earn money, budgeting, saving and the consequences of spending. Feedback has been fantastic and we have had a lot of demand to get a tablet version out."
He adds: "Part of our responsibility as a financial institution it is to educate and give people the ability to make the right decisions.
Will gamification make banking fun?
Banks are increasingly looking to innovate online to help drive customer engagement as they seek ways to gain a competitive edge over their rivals. stephen little looks at how banks are using gamifi cation in their websites to generate engagement with their products, increase retention and build customer loyalty.
"Gamification helps us reach customers in away they are familiar with. We have found it also builds loyalty and is one of the most efficient ways to keep customers."
Spanish bank BBVA is also using gamification to help improve its customer engagement by transforming everyday tasks into games.
In June 2012, the bank launched BBVA Game as it wanted to improve the website experience and increase retention rates.
"BBVA Game is an innovative approach to online banking which combines financial education with game dynamics," says Bernardo Crespo, BBVA's head of digital marketing in Spain. "We want to create a customer journey through the website. Our aim is to help our customers learn in a fun way so they hopefully become hooked."
"It is about offering reward for effort"
In BBVA Game, customers earn points by logging in, watching videos, or transferring money. They then exchange points for
rewards such as tickets for shows, online movies, music downloads and tickets for football matches.
"The more you use the website, the more points you earn," Crespo says. "The more points you earn, the more rewards you achieve.It is about offering reward for effort."
Crespo says that one of the major challenges when designing the game was the cautious approach of Spanish customers to online banking.
"When we launched BBVA Game we knew we had to do something completely different. We were showing something new to the customers with the aim of transforming their online relationship with bank. One of the barriers we had to overcome was antipathy towards online banking.
Three out of four people in Spain do not use their bank website, so this was part of the challenge."
He adds: "Since we launched the site, more than 104,000 users have signed up and customer satisfaction has increased 18%. We are also engaging with our customers through social media to help improve BBVA Game. By bringing in people to the project we can earn from them as they know what things are enjoyable and fun.
"You need people in the organisation exchanging ideas and you have to listen to your customers and be flexible. Points, badges and leaderboards work, but they are not enough. You have to make things fun."
While the rest of the world has been leading the way with gamification initiatives, US banks have been more reluctant to follow suit.
According to Cohen, they have been slow to embrace gamification due to their cautious attitude towards digital interaction with their customers.
Cohen says: "US banks are averse to the risk on social sites generally. Banks are very cautious when using online social media such as Facebook and Twitter. In the US it is credit unions and smaller banks that are being innovative in this area as they see the benefits of having an online social presence and using gamification." She adds: "Gamification will help US banks engage with their customers and increase product sales. Just having a page on Facebook is not enough, as everybody has that. When you look at foreign banks they have been more assertive in their use of social media and gamification, but I am sure US banks will catch-up. I think the focus US banks are putting on customer service will definitely take them there."
The future
Investing in gamification is not a guarantee of success. According to a report by analysts Gartner, 80% of gamified applications will fail in reaching business objectives by 2014 due to poor design. Just putting meaningless badges, points and leaderboards on a gameis not enough. Banks need to focus on player- centric applications that motivate players and rewards that engage players more fully.
Cohen says banks need to look at other financial institutions and industries to see how they are using gamification.
"Future strategies should incorporate gamification to integrate the bank's self-service presences and to drive customer experience of personal financial management (PFM). They need to look at successful sites that use gamification and why people like them.
Banks have to remember that there is not a single recipe for success. They must resist the temptation to create a game to promote every product and target every customer segment.
Bombarding customers with games will not generate revenue, increase customer profitability or product sales."
Cohen says the emergence of non-bank sites that use gamification to help customers learn more about personal finance indicates that the most significant opportunity for banks is the integration of gamification with PFM capabilities and tools.
"Make the journey fun, but keep it short"
"Banks need to learn from non-bank use of gamification for personal f inance. The have to adopt gamification techniques to help increase customer use and improve their experience with PFM tools. This means incorporating gamification as part of the PFM process.
"For example, by rewarding customers when they use PFM for setting up budgets, reading bank material or watching bank videos," she says.
"The future of gamification is very bright in financial services," says Lark. " Some financial institutions will be cautious, but the smarter ones will embrace it wholly. Gamification is only going to grow over time and we will keep designing games that we think our customers are interested in.
"I think any institution developing games for educational purposes or gamifying traditional processes needs to ensure that they respect their audience. They have to do it in a way that is entertaining and engaging, but also make sure they are respecting people's
time.
If people are playing a game, they are giving you more of their time than they typically would, so banks have got to recognise that people lead busy lives. Make the journey fun, but keep it short."