Wells Fargo has launched a Community
website aiming to provide information regarding planning for and
finance higher education, for customers and non-customers. Vice
president, social web, internet services group, for Wells Fargo, Kimarie Matthews, tells Meghna
Mukerjee how important the new community is to the bank's
overall digital strategy
Wells Fargo has
launched a free community website, for students, parents, guidance
counsellors, and financial advisors, with the aim of making it a
platform for open dialogue about topics related to college
planning.
The Wells Fargo
Community site aims to provide information regarding when to begin
planning for higher education, how to select a major, how to
finance an education, and housing.
Kimarie Matthews, vice president of social
web, internet services group, for Wells Fargo,
says:
"Students and parents have a number of
questions when it comes to college planning, so we are facilitating
the sharing of knowledge, advice and experiences through the
Wells Fargo Community."
How well do you
really

know your competitors?

Access the most comprehensive Company Profiles on the market, powered by GlobalData. Save hours of research. Gain competitive edge.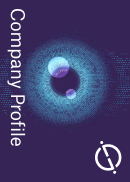 Company Profile – free sample
Thank you!
Your download email will arrive shortly
Not ready to buy yet? Download a free sample
We are confident about the unique quality of our Company Profiles. However, we want you to make the most beneficial decision for your business, so we offer a free sample that you can download by submitting the below form
By GlobalData
The launch of the community website, confirms
Matthews, was a result of customer feedback the lender gathered,
identifying a need in the market for such a portal.
"I was managing the voice of the customer
programme for Wells Fargo. I had a lot of different ways by which I
would get customer feedback – surveys and other traditional market
research ways.
"I became really excited about the
opportunities to listen to what our customers have to say and
bringing them together, because a lot of times people come to Wells
Fargo for expert opinion and advice, whereas they go to each other
networks for more peer based, unbiased opinions."
According to Matthews, developing a plan to
pay for college education has become increasingly important to a
large portion of the US population as the overall expenses are
increasing every year.
"I began to look and see how our customers
were talking to each other and we saw there are a lot of challenges
around paying for college. Inflation has increased by115 % between
1986 and 2011, whereas college tuition has increased by 118%, so
that is just one example of how challenging it is to pay for
college in comparison to what it was 20 or 30 years ago."
Matthews adds that though going to college and
choosing where to go are "exciting", six out of 10 students are
looking for financial aid and don't know how to pay for their
education.
"We thought it would be great to start a
community where not only our customers but parents and kids with
their parents can engage. They don't have to be customers – it is
free to join – and they can ask questions and see what other people
are talking about," says Matthews.
Wells Fargo's community website was launched
on 1 May, and just in a few weeks the dialogue exchange has been
varied, with users discussing scholarships, financial scams,
impression of different college campuses and more.
"We have a few 100 users and a few 1,000
people visiting daily – you don't have to register to look at the
answers or read whatever has been published but you actually have
to register if you want to ask a question or reply to a post.
"It is just in the beginning – it takes time
to build a healthy, sustaining community and we really want to
build this slow, build it in quality, and attract people in a
natural, organic way," explains Matthews.
From Wells Fargo's perspective, the community
website is a forum with "great information" – where the lender is
sharing tools to hep people figure out what they can afford and how
that will effect their financial situation.
The Wells Fargo
community site also provides links to the bank's Student Centre for
resources that can guide prospective students finance their higher
education.
So what is in it for Wells Fargo?
"We are not making any overt sales here – that
is not the point. We know there is often a long lead time before a
customer is ready to find a financial solution for their
educational needs and a lot of times they are out there talking to
friends and family before they make up their mind about the
financial institution they want to make a purchase from.
"The community is a way for us to help
customers engage with Wells Fargo – providing tools is really a way
to augment the discussions – and when it is time for them to apply
for a student loan, we hope they think about Wells Fargo," says
Matthews.
Wells Fargo is, however, tracking a lot thing
about the new community – from how people are finding the website
to what is being said about it.
"We are also tracking whether or not they go
from the community to WellsFargo.com and whether they are using any
tools that are given in our website," informs Matthews.
Considering banks don't generally offer such
community services, Wells Fargo's competition lies beyond the
lender space – among organsiations that run websites discussing the
topic of education financing. But Matthews says Wells Fargo
differentiates itself on the basis of quality control and
reputation.
"A lot of these organisations often don't have
the names that go alongside it. Because Wells Fargo is reviewing
the answers that people provide, we are making sure that the
information is accurate. That has increased the level of trust that
customers can have in the advice and opinions they get. That is how
we vary with other community sites – you don't necessarily have an
oversight around the quality of information on them."
The Wells Fargo community has a few moderators
and they play different roles, according to Matthews, from
reviewing posts to providing additional information and links from
useful articles and blogs.
"Wells Fargo team members are also welcome to
join and ask questions – some of them are parents and students who
have questions just like our customers do. But really it is the
users themselves that are driving the questions and answers on the
community," adds Matthews.
Matthews is pleased with the early results
that the community website has already garnered and being no
stranger to social media successes, Wells Fargo is expecting the
website to be a fruitful addition to its digital channels
strategy.
"I manage our Twitter handle '@askwellfargo' –
we launched that in 2009 – and we did that because we saw our
customers were talking about their experiences with Wells Fargo on
Twitter.
"We started the channel with the main purpose
of engaging with our customers – thanking them, answering
questions, offering help – and it has been fantastic. Because there
is such a connection between customers' mobile usage and Twitter,
we see a lot of people tweet right after they have walked out of a
store or used an ATM," says Matthews.
If a customer, however, is not satisfied with
a particular interaction with Wells Fargo, Twitter provides "a
great opportunity to reach out and offer help", according to
Matthews.
"We make sure that customer gets the top level
support, we follow up with them and make sure their issue are
resolved and we get a lot of positive feedback about that. It is
really just a next generation customer support tool."
To monitor progress on social media, Wells
Fargo, at present, has "an interesting mix of a couple of different
tools that serve different purposes", though the "full vendor space
around social media tracking and analytics is still very young",
according Matthews.
"We have our own in-house engagement database
and we ensure we have new metrics on that in terms of issue
resolution and customer satisfaction. Unfortunately there is no one
perfect solution at the time and I think it's a space that will
evolve a lot over the next few years."
Though banks are making an investment on
technology development to ensure that customers get a consistent
experience across all channels when they interact with the lenders,
Matthews says that consumers now are smart enough to choose their
means of communication with banks wisely depending on their
different needs.
"For a large enterprise like Wells Fargo, it
requires very tight coordination among the people that are managing
the social media experiences as well as offline experiences. But on
the other hand when we talk about a similar experience across all
channels, we do find that our customers understand that social
media is a public forum.
"While they may reach out to Wells Fargo, they
understand this is not a place to get private secure types of
information and servicing. We do see customer interacting with us
over social media about different types of issues in comparison to
what they actually call secure channels for."
Matthews stresses, however, that when it comes
to social media particularly, Wells Fargo tends to follow its
customers and decides to engage in particular a platform only if it
will provide value addition.
"We ask 'Do our customers need us there? Are
they asking us questions? Are they talking about us in a way that
we should be participating?' – that is why we are on Twitter and
Facebook.
"I think it is important to keep an eye on
other platforms like Foursquare and Pinterest because we are
starting to see our customers use them. But until we see there is a
real value for our customers for us to be there, we are going to
let our customer take the lead."
Going forward, use of tablets is an important
trend that Wells Fargo will "absolutely keep up with" on the whole,
as it has huge implications in terms of the digital experience the
lender devices for its customers, says Matthews.
"It is increasing the use of mobile devices
and very shortly people will access their online banking through
their mobile device more frequently than their PC."
Currently, Wells Fargo is looking at its
community website pilot to understand peer-to-peer discussions for
a financial topic, and if the dialogue the customers create is
useful then the lender plans to increase the scope of topics
available on the community.
"We want our customers to get answers and
information – and we want to do that in a broader way than we have
done before. I don't expect people to make best friends on a Wells
Fargo community – I don't think our customers want to be at Wells
Fargo to network with friends.
"But they do want to come to Wells Fargo to
feel confident about financial decisions. That is what we are
providing."
Matthews adds, "If we are able to attract new
customers, help our customer engage with our tools, and eventually
if they choose us for their student loans, I think it will be a
very wise investment that we made."