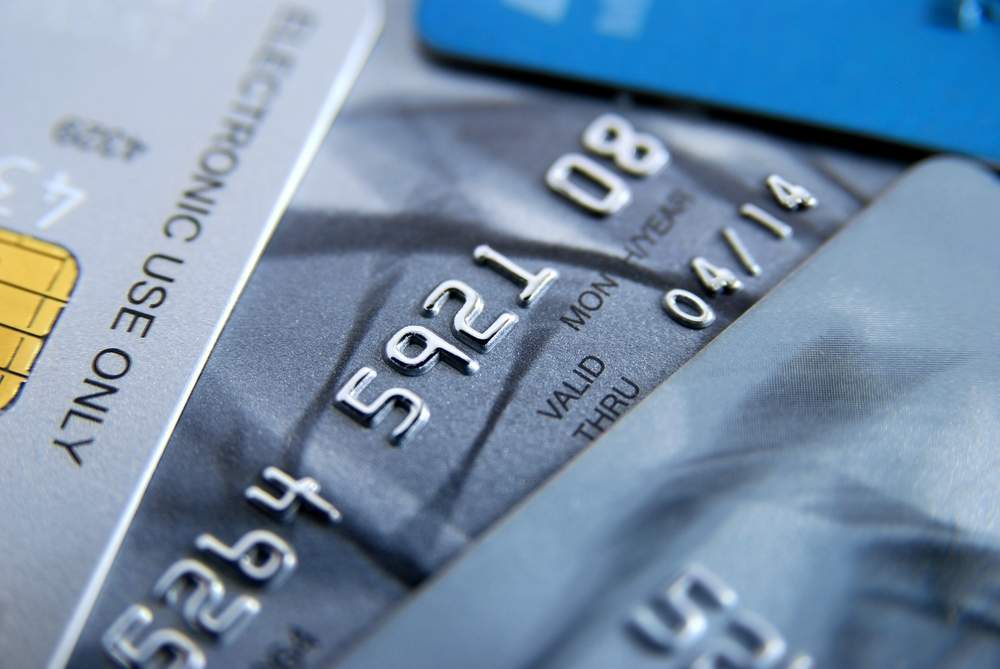 JP Morgan Chase's launch of instant debit card issuance in its branches has generated considerable interest from other US banks. Instant debit card issuance will increasingly become standard for US financial institutions, analysts tell Robin Arnfield.
In November 2012, Chase announced that it had rolled out instant card issuance machines in over 2,000 branches in Los Angeles, Chicago and the New York area. The machines, manufactured by Datacard, provide new and existing customers with personalised, embossed debit cards, eliminating the need to wait for cards to arrive in the mail. Customers are also able to select a PIN for their cards in the branches.
In addition to debit cards, Chase uses its equipment to instantly issue Chase Liquid general-purpose reloadable (GPR) prepaid cards. "We offer instant-issue Liquid cards at all of our branches that have the technology," says Brad Nolan, Chase's head of design for branch and ATM innovation. "We plan to offer credit card instant issuance in the future. Every new Chase branch opens with an instant card issuance device, and we're assessing our rollout plans for existing branches as we head into 2014."
Positive response
Nolan says customer response to Chase's instant-issuance service has been very positive. "We're providing convenience for our customers," he says. "New customers get their permanent card with their name embossed before they leave the branch, giving them immediate access to their accounts. Existing customers who've lost their card can get a replacement on the spot, and don't have to wait five to seven days for the new one to arrive in the mail. We believe this is a key differentiator that will improve the overall customer experience."
"Chase's instant card issuance service is a very good initiative from a customer service point of view," says Ali Raza, an independent US payments industry advisor. "If I lose my card or it is stolen, I can go to my Chase branch and get a new card and PIN instantly."
Chase is on track to instant-issue over 5m new and replacement cards in 2013, Nolan says. "While there are some operational savings tied to mailing costs, the real benefit is making customers happier and attracting new ones to the bank," he says. "We recognise that our customers want speed and convenience for their everyday transactions."
Chase's instant-issuance machines have the capability to provide EMV chip cards once EMV becomes mandatory in the US, Nolan says.
Chase had a total of 5,632 branches and 28.5m consumer banking accounts, including Liquid prepaid cardholders, as at 31 March 2013. The bank has over 100m active credit, debit and Liquid cards in issue, including private-label cards.
Business case
According to Les Riedl, senior managing partner at US-based consultancy Bank Solutions Group, around 700 US banks and credit unions instantly issue debit cards in their branches to customers. "Instant issuance has been possible for quite a while," says Riedl. "Until recently, the cost of the card printing and embossing equipment was too high for it to be cost-effective to roll out the technology in every branch. Now you can get card embossers and printers for under $20,000, and if you're prepared to print flat cards without embossing, the cost could be around $10,000 per machine. Increasingly, I see banks issuing flat cards in their branches due to the lower cost."
"The cost of instant card issuance can be justified by reductions in fraud and emergency card replacement costs," says Patricia Hewitt, director of US-based Mercator Advisory Group's Debit Advisory Service.
"With instant issuance, customers activate their debit card instantly, and this generates more transaction activity, and more interchange," Riedl says. He argues that the combination of increased debit card transaction activity, plus the availability of flat card printers and savings on postage costs, creates a business case for instant card issuance. "In the Middle East and in developing countries there is even more of a business case for instant issuance, because of the risk of mail not arriving at customers' homes," Riedl says.
"Instant issuance is popular in the Middle East because the postal service is not good in many Middle Eastern countries," says Zil Bareisis, a senior analyst with US-based consultancy Celent.
For example, in July 2013, Oman-based BankDhofar announced that it would implement Giesecke & Devrient's Convego System Instant Issuance technology.
Greater interest
"Following Chase's announcement, we've seen a greater interest among our US financial institution clients in our instant card issuance technology," says Hal Cline, vice-president of sales, card production services, at US processor Fiserv. "Chase's rollout has led to a resurgence of interest in instant issuing," agrees Raza.
"No other big US bank apart from Chase has come out and advertised instant debit card issuance," says Julie Conroy, research director at US-based consultancy Aite Group's Retail Banking practice. "They are waiting to see how Chase gets on with its instant issuance rollout.
In the US, I see the greatest uptake of instant issuance at small financial institutions, because retail banking is more important to them in revenue terms than for large banks.
But, as larger banks start to retool their branch strategies, closing unprofitable branches and turning their profitable branches into full-service customer service and up-selling profit centres, they will start to offer instant debit card issuance."
Riedl says that it is easier for small banks and credit unions to introduce instant issuance partly because they have fewer branches and also because they outsource their IT to processors such as Fiserv or FIS. "For large banks, the challenge of introducing instant issuance is to integrate the technology with their core systems," he says.
"With instant debit issuance, you have to look at the ROI," says Cline, "For example, you need to consider the cost of hardware, staff training, and the integration of instantly-issued cards with your card management system. We have clients opting for hybrid solutions. For example, they offer instant issuance for account opening, and then they mail replacement cards once the original cards have expired three years later."
Standard
"We're going to see instant debit issuance in branches as the new standard in the US retail banking industry," says Riedl. "It will become ubiquitous, as financial institutions move to instantly issue all new customers opening accounts in their branches with debit cards. Even the smallest one-branch credit union will have card printers."
One reason for instant card issuance is the continued growth of debit card transactions in the US, says Riedl. According to the Federal Reserve's 2010 Payments Study, debit card transaction numbers rose at a CAGR of 14.8% from 25bn in 2006 to 37.9bn in 2009.
"The ubiquitous nature of debit cards is moving the market in the direction of ensuring that consumers always have their debit cards on hand," says Hewitt. "For financial institutions, there are operational, risk and relationship benefits to issuing cards in-branch. We will see more larger financial institutions instantly issue debit cards, as the peer group of large issuers tend to align themselves across product feature functions in order to maintain their competitive position in the market."
"When customers are issued with a new debit card in the branch, they are more likely to use it at the point of sale than if it arrives in the mail," says Riedl. "There are customers who only use their debit cards in ATMs. But, if they're issued with a debit card in the branch, then the bank employee giving them their card can explain the advantages of using debit in stores."
According to a 2011 case study by Datacard, Greeneville, Tennessee-based GreenBank introduced instant debit card issuance after finding that 33% of its new customers were not using their debit cards in 2007. Datacard says GreenBank felt that it was important to explain the benefits of debit cards to new customers during the account-opening process. However, GreenBank found that the effectiveness of this customer education was limited due to the fact that it took up to 10 days for the cards to arrive in the mail.
After rolling out Datacard's instant issuance technology in 2009-2010 at 52 branches, GreenBank saw average debit card activation rates reach 83% for instantly-issued cards compared to 70% for mailed cards during September 2009 to September 2010. Between September 2009 and September 2010, debit card transactions per card per month rose from 31 to 41.
A March 2012 presentation by Dave Ewald, Datacard's global EMV consultant, says that instant debit card issuance leads to four transactions per-instantly issued card within the first 10 days of an account being opened and 11.3 transactions per instantly-issued card in the first 11 to 45 days after an account has been opened. This compares to 7.40 transactions per card that has been mailed in the first 11 to 45 days after the account has been opened and 0.20 transactions per mailed card in the first 10 days after the account has been opened.
Back of wallet
"A key reason for instant debit card issuance is to avoid the risk of the replacement debit card going to the back of the customer's wallet," says Conroy. "If your card is lost, stolen or damaged and you have to wait 10 days for the replacement card to arrive, you may start using another bank's card meanwhile. So, when the replacement card arrives, it will go to the back of your wallet."
Research carried out by Aite Group and ACI Worldwide in 2012 for the "Global Consumers React to Rising Fraud: Beware Back of Wallet" study found that, across the 17 countries surveyed, one in three consumers used a different card or payment method after experiencing fraud on a particular card.
Conroy says that banks need to implement special early-life risk analytics for new customers to whom they instantly issue debit cards. "If you mail them a card, you have 10 days to detect whether the identity used to open the account is fraudulent and then stop the account," she says. "With instant issuance, you have greater exposure to risk, as you don't have that 10-day window in which to check the new customer's identity. We are seeing banks implementing real-time controls to check new account applications, and this is an enabler for instant card issuance."
Metro Bank
London, UK-based Metro Bank has offered instant-issuance of MasterCard-branded EMV debit and credit cards in its branches since its launch in 2010. So far, Metro Bank is the only UK financial institution to have rolled out instant card issuance.
"We offer instant card issuance to our customers as part of our commitment to provide them with the best in service and convenience," says Aisling Kane, Metro Bank's chief operating officer.
Metro Bank uses VeriSoft's InstantEMV instant card issuance platform running on its Temenos core banking platform. InstantEMV also allows customers to change their PINs in a Metro Bank branch rather than at an ATM, should they prefer.
"Metro Bank promotes itself as a customer-friendly bank with a branch-oriented model," says Bareisis. "Instant issuance of new and replacement cards is one way in which Metro Bank presents itself as customer-friendly."
Metro Bank's customer numbers rose by 50% since the start of 2013 to 200,000 at 30 June 2013. The bank, which serves the Greater London area, currently has 19 stores, and plans to open at least five more by the end of 2013. Its stores are open seven days a week.
Wells Fargo
Wells Fargo offers instant issuance of temporary, non-personalised debit cards to new and existing customers in all its branches.
"The reason for instant issuance of temporary debit cards is to get more transactions sooner on our cards," says Brenda Yost, Wells Fargo's head of product development, product management and marketing. "We continue to look at whether to instantly issue personalised debit cards in our branches, but haven't made a decision yet. You have to balance the cost of doing instant personalised debit card issuance versus the costs such as training and putting instant card printers in every branch."
Yost says that Wells Fargo allows customers to add their own photos to their personalised debit cards, by uploading the photo via the Wells Fargo website. "By instantly issuing customers with temporary debit cards, we give them time to select a photo before their permanent card arrives in the mail," Yost says.