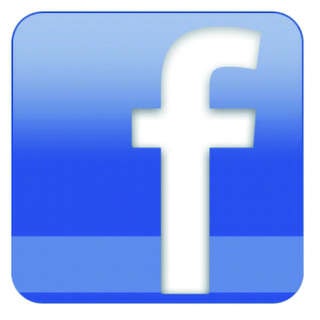 From creating a sports fan-like following to crowdsourcing ideas, Facebook and Twitter is not the limit of social banking. Kate Palmer looks at online drives by ING Canada and Poland's Alior to prove social is more than stock replies and company announcements
A customer's holiday snap may not be the usual inbox item for a senior financial services figure. But for Jaime Stein, the manager of social media at ING Direct Canada, seeing customers – or, as Stein calls them, ambassadors – wearing an ING Direct scarf while on their travels is an integral part of the bank's social media initiative.
The ambassador project utilises a platform hitherto ignored by retail banks in Canada – the photo sharing site Tumblr. ING's SuperStarSaverTumblrpage is filled with customers, each posing with an ING scarf, sharing where they are and why they are with the bank.
While getting customers to engage can often be an uphill struggle for banks, a post on Tumblr is a reward in itself. The ING orange scarf must be earned – it is given out to people who engage with ING in a social way. For example, a customer who wrote a blog post for ING's website might receive a scarf and be named an ING "ambassador".
ING has used social to give its brand a following approaching that of a sports team. "The Orange Scarf is reserved for our proudest supporters and ambassadors. It will signal to everyone your Orange allegiance and drive to bank better. Get ready to turn heads wherever you go!" ING tells customers.
Stein's background of social media management for professional sports has no doubt influenced his team's alternative take on social banking. The financial sector, he says, can find the open nature of social a challenge.
He tells RBI:
"Banks are still learning how to use social media," he said. "I think it's still a challenge for organisations that are not used to being transparent and engaging in a two way dialogue."
Not that Stein neglects the Big Three channels – Facebook, Twitter and LinkedIn. He sees these platforms as tool to publicise information in an industry that remains opaque to many consumers. "We're all about being transparent at ING," he said.
Stein explains that the previous weekend, his team had helped negotiate a crisis when ING's banking card system went down temporarily.
"It was a Friday afternoon – as you can imagine, people were about to stock up for the weekend and wanted access to their money. Instead of saying nothing, we went out on Facebook and explained the situation," he says.
Stein says the response was among customers was positive, despite the inconvenience. "A lot of people came on social media and said how much they loved ING Direct, because unlike other banks they tell us what's going on."
Rather than adopting a set strategy for social media, Stein says that his team adapted to how customers responded to ING online.
"It started out as a marketing channel, but quickly evolved into a hybrid of marketing and customer service – we adapted to meet how people are using social media," he said.
"If a conversation crops up, we send the interaction to the relevant people – using social media, everybody at ING should have the ability to participate, not just the marketing team," he adds.
Despite its reputation for being dominated by a younger and tech-savvy demographic, Stein says his experience at ING is that all walks of life are interested in talking to their bank online.
"At first I thought my job would mainly be catering to a younger audience, but the Facebook demographic is actually very evenly distributed," he said.
"Maybe it's because millennials don't want to discuss finance on social media. But the good news is that they are online and see our discussions."
Unlike ING, it is millennials – digitally aware people aged 20 to 35 – that Poland's online bank Alior Sync aims to attract.
Everything about Sync's social offering is tailored towards the younger generation of customers¬- its gamified Facebook page, with a built-in 'entertainment zone' offering free music, film and cinema tickets, and smartphone features such as an app letting customers post a picture of an invoice to deposit funds.
Since creating a 24/7 virtual branch in summer 2012, Alior Sync has used crowdsourcing – or social media feedback from its 270,000 strong customer base – to adaptits banking services.
The bank's gamified entertainment zone and a 'good deal' zone offering 0% payments in installments, originally available on the Alior Sync website, migrated to Alior's Facebook page.
This is due to the growing popularity of Sync's fan page, according to Alior's Head of Strategic Projects, KatarzynaRybicka.
She tells RBI:
"Now clients can get free cinema tickets without logging off Facebook."
Rybicka says the bank found using social media as a communication tool was not enough to appeal to its customers, and Sync began to integrate checking accounts withFacebook – an innovation in Poland.
"Our customers can add friends' photos to a list of transfer recipients, share information on facebook about their savings objectives, and make transfers to their friends on Facebook without the need to know their account numbers," Rybicka says
"We also have two channels on YouTube where we present how-to videos and vidoes explaining in detail the solutions available to Alior Bank and Alior Sync."
Rybicka explains how the bank used its 46,000 Facebook fans to find out which services customers appreciated the most.
"Clients want convenience, real time updates, and rapid responses. Some people require a greater degree of integration of banking services with their social network, and for them we have Facebook transfers."
For Alior, the speed of service is paramount. Rybicka explains how the bank lets people open an account in 5 minutes.
"Immediately after signing an agreement in a branch, the client gets access to electronic channels, instructions on a CD and professional help from the banker in the branch and the Contact Center."
The biggest challenge for Alior Sync, according to Rybicka, is keeping the bank as relevant to itsyoung audience in the future.
"It's no secret that customer's preferences are changing – in early 2011 the most popular social network in Poland was NK.pl. In 2012 it dropped because clients started to use Facebook more, it is very possible that in a short time some new social media platform will show up and become a new leader," she said.
"It's important for us not only to follow but also to predict the trends," Rybicka adds.
Rybicka argues that the activity of banks in social media is just starting out.
"It doesn't matter what channel is available, but as long as they are available on the go. Banks need to be flexible enough to meet the expectations of customers and provide them with banking services whenever and wherever they want."
Rybicka said that for now Facebook, which has more than 12m users in Poland, is invaluable to engaging with customers.
"Other customers are still against [Facebook] as they are anxious about the safety of their money or simply don't like social media – although this is only a very small group of our clients," she says.
While other Polish banks – including PKO Bank Polski and Bank Pekao – offer gamified Facebook pages with mobile banking services, Rybicka says Alior has 'superhero' status as one of the few banks with more positive than negative comments on its social media.
"Moderating our fan pages is not outsourced to an agency, thanks to which we are always up to date with what is going on," Rybicka concludes.