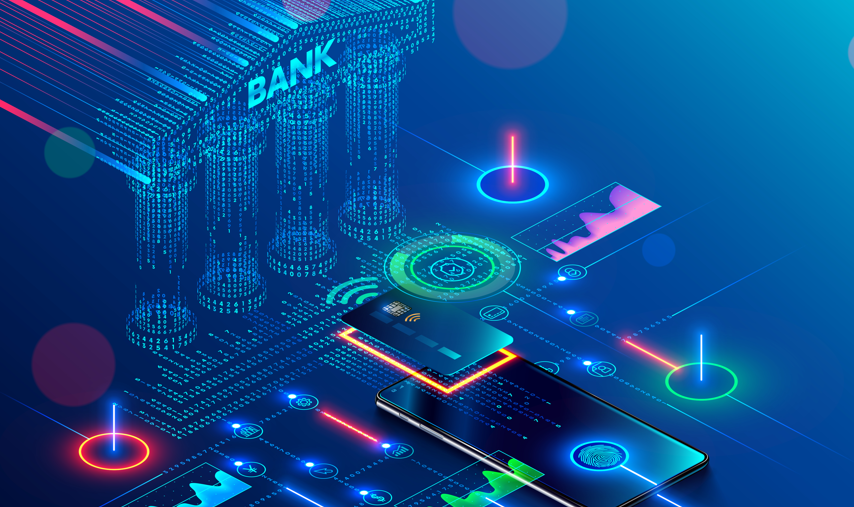 When was the last time you stepped into a physical bank branch? Chances are it was a while ago. Technology has brought banking to our fingertips and changed the way banking functions. Today, you don't even need to engage with a traditional bank if you don't want to.
Fintechs and technology giants now offer several innovative and easy financial solutions delivered anywhere, any time. But can any business operate in a wholly impersonal manner? Can a bank really build trust and loyalty with a completely digitised experience only? Has the time come to focus on humanising banking in the digital era?
The business of banking is fundamentally about human beings and human interactions. After all, banks were created for people to manage their money in a safe and secure manner. In the past, banking involved a lot of human interaction, although it was not necessarily human centric.
An individual went to a physical bank branch, filled out forms, sometimes in multiple slips, stood in a queue, interacted with a cashier and either deposited or withdrew money. Banking was system-focused with the business being managed primarily as a transaction system, governed by rules, regulations, and market factors. Processes, policies, and changing technologies also played a role in how banking was managed. Customers existed on the periphery of the system and business returns from technology were more important.
The role of technology in modern day banking
As new technologies emerged, banks accelerated their digital transformation efforts to meet changing customer demands for easy on-demand access and personalisation. But there were regulatory requirements to be complied with, leading to a situation where contradictory practices were in place.
For example, on one hand banks sent e-statements to save paper, allowing anytime, any device access but still insisted on copious amounts of physical documentation for know your customers (KYC) requirements. This was contradictory and resulted in a confusing and fragmented customer experience at a time when most other services they engaged with offered a seamless and unified experience.
But this also left some room for human interaction for those hesitant to adopt new and unfamiliar technologies. For example, ATMs and banking kiosks were introduced in a bid to reduce human interface at physical branches and encourage remote access to banking facilities. But a section of the population found them difficult to use. There was no rule in place stopping customers from going to the branch for every transaction, and so they did, preferring to have a bank teller handle their requirements instead of a machine.
The Covid-19 pandemic further accelerated the pace of digital transformation. Almost overnight, the world had no choice but to move to digital banking and the experience became a fully impersonal, technology-driven one. Since footfalls in physical branches dwindled, banks had to step up their in-person outreach programs to maintain customer engagement outside of the online world.
Banks today must realise that no amount of technology can replace all human interaction. Human interaction in banking plays a crucial role in building trust and loyalty. A friendly face, a reassuring voice, and personalised advice can make a significant difference in a customer's banking experience. In moments of financial uncertainty or complex transactions, customers need the empathy and guidance that only a human banker can provide.
The critical impact of the human touch
There is no question that the future of banking lies in the effective use of technology. Understanding customer expectations and requirements and meeting them with innovative offerings is the only way to succeed in a market characterised by increased competition from fintechs. But even amid growing digitisation, it is crucial to put human beings at the center of the banking ecosystem. Return on Investment (ROI) is important for business.
But instead of focusing on technology alone, banks need to develop and provide empathy-driven experiences to drive customer happiness index and deliver value, and ROI will follow. This simply means that banks must place higher emphasis on understanding human behaviour to understand customer requirements.
Phones manufacturers did this some time ago when they introduced front cameras. They understood or empathised with the human need for documenting memories in the form of photographs and realised that most people would want to be in the photos themselves while they take pictures of others. Today, front cameras are often far better with Artificial Intelligence (AI) enhanced imaging than the back camera so that great pictures can be made in a selfie mode, allowing the photo taker to be in the picture too. This human connection is what people miss in their uber digitised banking experience. This is what forms bonds and helps ensure customer loyalty.
Humanised, hyper personalisation
Innovative banks that strive to implement a human-centered design must start with buy-in and support from the senior leadership that then extends to every frontline employee. High value customer touch points that require low interaction but result in rich understanding of their requirements and behaviour will be critical in shaping hyper-personalised offerings supplemented by a human centric UX design approach. Ultimately, human-centric thinking and approaches must become integral to the bank's strategy and be seen in everything they do.
As banks look at leveraging cloud-native, AI-powered platforms to explore new business models, they must put the customer at the core of all their strategies. Understanding regional and cultural nuances through personal interaction and human inference capabilities can help devise better hyper-segmentation strategies.
Human behaviour, emotions, and lifecycle must form the basis for designing banking products and services. While data will undoubtedly provide invaluable insights into the customer's requirements, technology must be supplemented and augmented by the human touch. Highly digitised branches with employees simplifying the customer's physical experience can go a long way to ensuring customer satisfaction.
Madhav Dabke is Vice President, Industry Product, SunTec Business Solutions