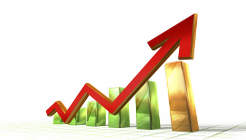 Though Brazil has stolen the limelight in terms of market maturity in Latin America, Chile is not far behind with an open economy and strong growth rates. Lucía Santa Cruz, historian and director of Banco Santander Chile, talks to Meghna Mukerjee about the growing pains of a developing economy and why Chile's future looks bright
Chile has been through a huge economic transformation in the last 30 years leading to sustained economic growth without precedent in its history, which has had profound effects on the country's social strategy.
The present phase is an exciting one for Chile and the retail banking landscape in the country is fast changing.
Being the largest lender in Chile by assets, Banco Santander has an edge over the other banks in the market when it comes to the number of clients it serves and the range of products it offers.
At the Chile Day held in London, Lucía Santa Cruz, historian and director of Banco Santander Chile tells RBI that due to Santander's well established reputation and tradition, the bank has never been perceived as an "alien competitor" in Chile and going forward "the signs are all positive".
Chile is currently showing "very good economic growth rates, little unemployment, and huge amounts of jobs are being created" and it is a "good opportunity to get a slightly deeper view on what is happening in Chile", according to Santa Cruz.
Says Santa Cruz: "We have evolved from a traditional society, which was very conservative and hierarchical with very little social mobility, to an autocratic, socially mobile society, which means wonderful consequences.
"But it also raises some questions. That is the fundamental explanation for the social unrest we have seen.
People are more aspirational and at the same time it is a very competitive society, so people are more worried," explains Santa Cruz.
There are several factors that have made the transformation possible in Chile.
"Economic growth has created opportunities – it has changed provisional structures, more managerial jobs are required now – it has become much more of a middleclass country.
"Prosperity has meant an equalisation of access to consumer goods, which didn't exist before.
"The universal access to credit has also been game-changing. Forty years ago very few people had access to credit – you had to be a friend of the bank manager's to get credit.
"Chilean banks today have had a huge retail expansion so that people with very low income can have access to mortgages and such," explains Santa Cruz.
Another important pillar of change has been education. "Forty years ago 3% of the population finished university, yet they had nearly 50% of the educational budget. Meanwhile most Chilean children only had four years schooling. It was an unfair situation favouring elites, really.
"Today we have 40% of people going to technical colleges or universities of which 70% are first generation students. That gives you an idea of the dramatic social change."
These students are also potential bank clients – which leads to further opportunities.
"You invariably get students whose parents are practically illiterate – very poor. Now they have their own house and car. Because no system is perfect some people think they are heavily in debt, but these are growing pains of a country that is evolving from one situation to another. It has happened this way historically in most developments.
"When you have an economy that is growing from below, that is where your potential clients are," says Santa Cruz.
When it comes to Chile, the perceived realities and actual realities of the economy are different, says Santa Cruz.
"There is only one state bank in Chile – Banco Central de Chile – and it has to compete in the market. Luckily the banks in Chile – when there was a crisis in the 80's – were very well regulated, so we have been able to survive extremely well," says Santa Cruz.
Going forward, banks have to reconcile with a "sensible policy of risk management to avoid the pitfalls that have been seen in the US and other countries" advises Santa Cruz.
"The structure of all the banks is changing to move towards a much more global risk management view. Of course there are always new risks – risks in prosperity, risks in the crisis and they are different risks.
"The nucleus of the banking industry is risk assessment and you have to get that right."
As a director of Banco Santander, Santa Cruz says she feels "secure" that not only are the national regulators adequate to protect the viability of banks, but Santander itself has a strict regulatory model.
"There is always a temptation for authority to go a bit too far. But I cannot say there have been any excesses or anything to prevent us from being successful businesses.
"What amazes me in terms of Banco Santander is the flexibility that the management has shown to be able to adjust to these circumstances where you need to expand and be more careful," she adds.
In comparison to other markets in the region such as Brazil, Argentina or Peru, Chile has very different challenges and strengths, according to Santa Cruz.
"The disadvantage is that we are a very small market but then again we have the most open economy in the world, which is one of our great advantages.
"We have a well established central bank that is completely autonomous. The things that have been happening in Argentina recently are absolutely unthinkable in Chile," she says.
In the next five years, the retail banking industry's focus in Chile should be on correctly evaluating the limitations of the market, without falling short or being over optimistic, says Santa Cruz.
"The strategic plan is about finding the right balance and having the flexibility of changing the strategy quickly and adjusting when need be," adds Santa Cruz.