The impressive growth in buy-to-let (BTL) lending as seen over the last few years has come to a sudden halt. The clampdown on the sector raises serious issues for lenders that specialise in this area of the industry. In order to compensate for the diminished scope for new lending here, should providers diversify into the wider market?
BTL activity remains under pressure, with several different factors weighing down on purchasing in the sector. A series of fiscal and regulatory changes targeted at private landlords, together with difficult lending conditions, have stifled the appeal of the BTL market. But despite some negative speculation, it has survived.
The impact of the fiscal and regulatory changes is demonstrated by data from UK Finance, which shows that BTL volumes have declined as the market has stagnated, with business levels in Q3 2019 falling by 42% compared to its recent peak in Q1 2016.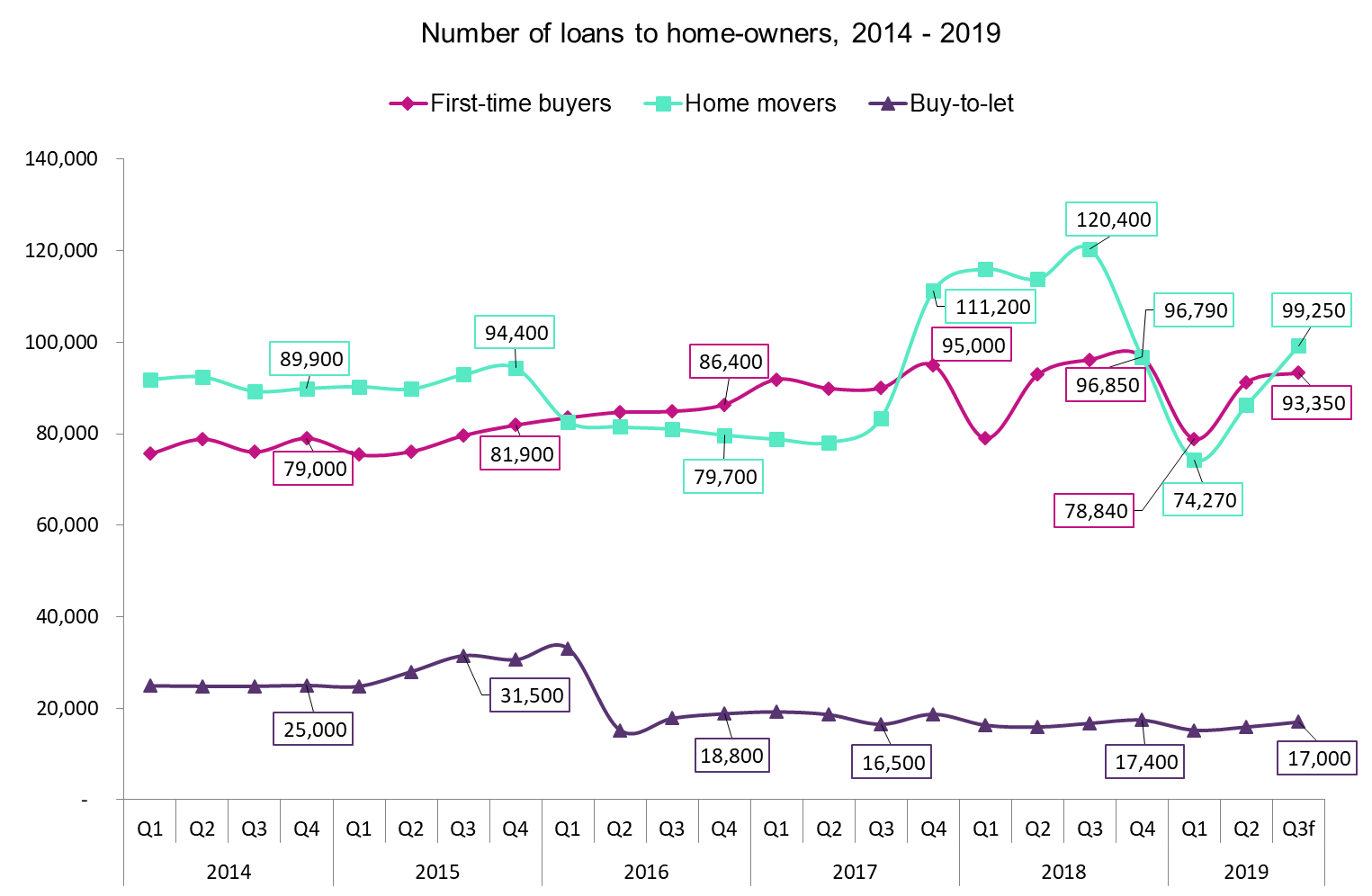 The UK government has highlighted three main reasons for this. Firstly, with owner-occupation rates declining and house prices continually rising, BTL investors were viewed as the primary cause for pricing first-time buyers out of the market. Secondly, the creation of a sustainable high-quality private rental sector can only be achieved by professional/portfolio landlords. Thirdly, BTL investors were seen to amplify price pressures and were a source of economic instability, as they generally bought when prices were rising and sold when they were declining.
To rectify these problems, regulations designed to reduce the number of landlords were implemented. The first was the cut in tax relief on mortgage interest payments, which served to reduce the profitability of high loan-to-value BTL investments. These were often held by landlords with one or two properties. The cuts are being phased in, with the last reduction due in 2020.
The second change came in April 2016, when the level of stamp duty payable by landlords and others buying a second home increased by an additional three percentage points on each pricing band. The increase in stamp duty has deterred significant numbers of both aspiring landlords and existing ones seeking to increase their portfolio.
The third change affecting the sector related to portfolio landlords, defined by the Prudential Regulation Authority as those with four properties or more. Stricter affordability assessments were introduced in September 2017 for portfolio landlords, which were aimed at "professionalising" the sector. This has created opportunities for brokers, as landlords wishing to remain in the sector have needed more advice and assistance in navigating profitable routes through the regulatory changes.
According to analysis carried out by Shawbrook Bank, the BTL sector's professionalisation and more sustainable lending practices will likely generate long-term positivity. With the private rented sector set to play a more significant role with tenancy in the UK, opportunities remain for BTL landlords that have a viable business plan backed by a solid legal and tax understanding.
The fourth significant change that we have seen is the new minimum energy efficiency standards for privately rented property, the extension of mandatory licensing for houses in multiple occupations. These regulations were applied to all relevant new and renewed tenancies from April 2018 and will apply to all existing tenancies from April 2020 onwards. These regulations will have major implications for landlords and for occupiers who wish to assign or sublet space, as some properties could face challenging marketability without being upgraded to the minimum standard.
We will be assessing the impact of recent regulations, five-year forecasts of the BTL and other sectors, and the future outlook of the UK mortgage market in our upcoming report: UK Mortgage Market 2019: Forecasts and Future Opportunities.