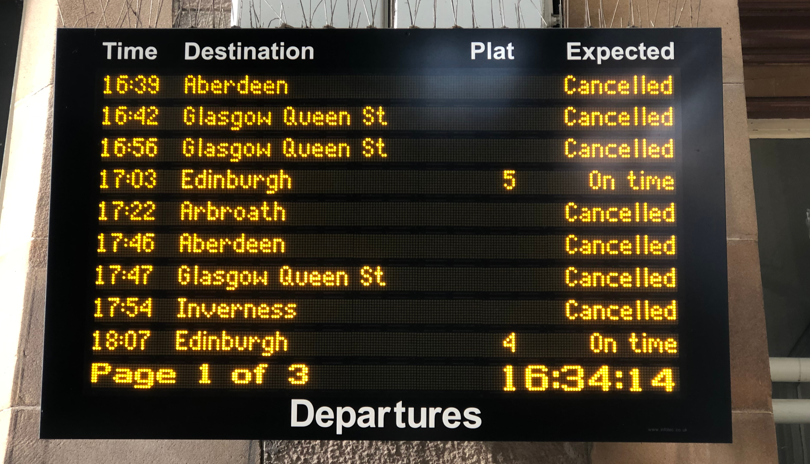 Just from my personal experience, the banks with whom I engage as a customer are utilising AI pretty well. It is noticeable that, in contrast with even just a few years ago, marketing of irrelevant bank products has declined. Banks are among the best at analysing customer data to understand customer needs and preferences.
I cannot fault my credit card or current account providers for the volume or content of their marketing. As I take the train most weeks between home in Scotland and office in London, Halifax credit card cashback offers on LNER trains are always especially gratefully received. A shame it is only an occasional and not permanent offer, but c'est la vie.
AI and fraud detection-not a novelty
AI is not of course some novelty as the consumer press might have you believe. AI as a device to accelerate remote onboarding is a relatively new innovation. But it has been used to boost fraud detection by monitoring user transactions and spotting unusual activity for many a year. It has however improved over the years. I recall my bank card being declined despite having adequate funds, when trying to use it in Prague, years bank, despite being a regular visitor. The very next week, the card was used without issue in Riyadh, a city I was visiting for the first time. That seemed odd at the time. Such inconsistencies are becoming rarer.
Banks are also becoming pretty adept at using AI to offer a conversational banking experience. Already, bank chatbots are pretty good at answering common questions and fixing simple issues. Arranging automatic payments and changing personal information has never been easier. AI is already being deployed to assist with financial planning such as budgeting and setting financial goals. RBC has been winning awards for its use for years. The likes of Citi, Chase, DBS, Capital One, USAA and BBVA are just some of other leaders in optimising the use of AI.
Airlines, rail companies use of AI is an issue
Compare and contrast how retail banks are using AI with other major industry verticals. Take airlines for example. Anyone who has used a certain well known budget airline and experiences a cancellation, will have endured a fight with their systems to re-book. As for claiming compensation, forget it. Experience tells you that, no matter what EU Air Passengers Rights Regulation might say, it is not worth the effort. Even BA is not what it was once in terms of customer service. It may just be my experience, but the more BA utilises AI, the worse the customer experience becomes.
But the train companies have form for being in a league of their own. Personalisation of customer engagement is not part of their vocabulary. One of the biggest UK rail operating companies-and one with the worst track records for service, is Avanti West Coast. Quite how Avanti has avoided the loss of its franchise, remains a mystery.
As it serves long distance trains between major cities including London, Birmingham, Manchester, Liverpool and Glasgow, it is a key operator. On Tuesday this week, Avanti cancelled all trains between Glasgow and London in the morning. Not its fault. It cannot be blamed for a meltdown of the signalling system. It can be blamed for its customer communication. In the afternoon, services were rumoured to be re-starting. Not for this writer. My service from Glasgow to London was cancelled. The next service scheduled was also cancelled. Travel was not an option.
Delay repay scheme: something that Avanti does very well
What followed merits a gold star for pitiful customer communication. An email received yesterday from Avanti thanks me for travelling yesterday between Glasgow and London. Eh, no, I did not travel, but their system is convinced that I did. It goes on to say and I quote: 'we believe that your journey may have been delayed entitling you to compensation'. May? They ran no trains at the relevant time. They have one email in other words for occasions when there are delays or cancellations. One email, whether you were able to travel or could not. The use of that one word, 'may' does rather jar. Banks need take no lessons from airlines or rail companies when it comes to deploying AI. No doubt Avanti's system will produce a refund in due course. They are, to be fair, quite good at that. They should be-they get plenty practice.