The impact of digital marketing campaigns by UK retail banks differs greatly, but they cannot be measured by the total number of Facebook followers alone. Banks should benchmark the total number of followers against their current account market share, because this better reflects the effectiveness of the content relative to the size of their brand recognition.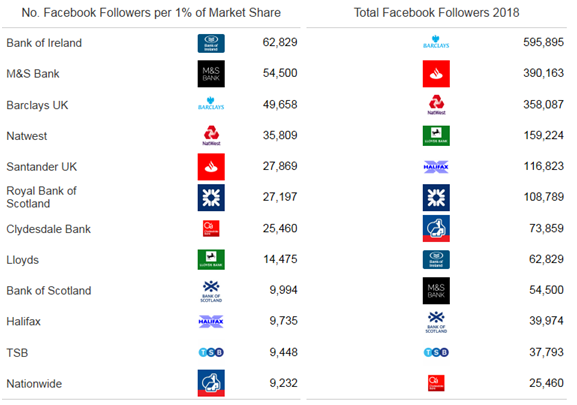 Although changes to the way Facebook filters content through to users has reduced organic page reach – that is, the number of followers who actually see free adverts from brands they have 'liked' – it is still important for banks to boost their follower numbers.
With interest rates at historic lows and almost every bank embarking on a branch reduction program, Facebook is a good platform through which to communicate the more intangible qualities of a brand. These are also influential factors in customer acquisition, such as being perceived as an innovative provider or having ethical values.
Banks must pay attention to the number of Facebook followers they have relative to their market share. Those that are underperforming in this respect are missing opportunities to digitally engage with their customer base, create and grow digital advocacy, and digitally acquire new customers.